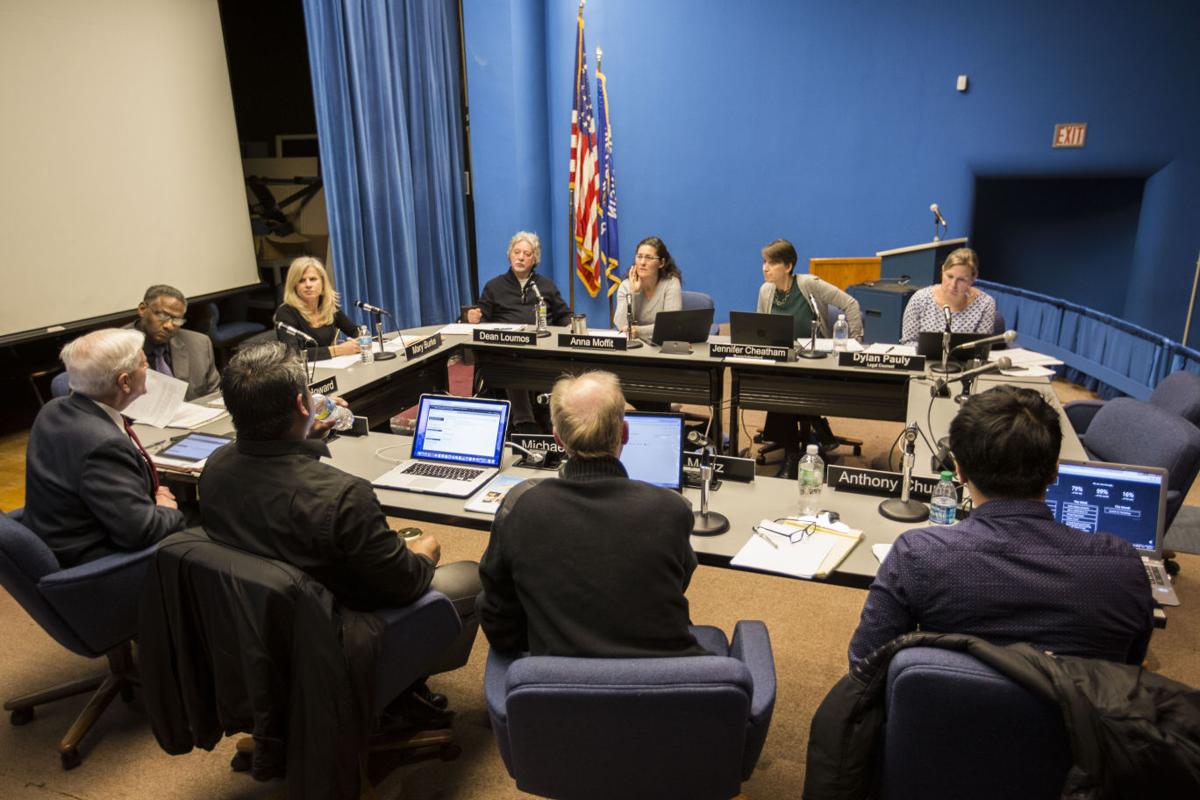 The Madison School Board has approved $1.69 million in proposed budget items for next school year that members agreed to take up ahead of the full budget vote on June 26 — with roughly 75 percent of the early approvals for new teaching and support staff at some of the Madison School District's 50 schools and central office.
Overall, board members on Monday approved 14 of 15 items recommended for early action by district administrators, voting no only — and only for now — on a proposal for two new jobs in the central office to monitor the district's behavior education plan, which sets conduct rules for students and lays out the penalties for violations.
Representing a sliver of the full nearly $390 million proposed operating budget effective July 1 for the 2017-2018 school year, the early approvals for a total of roughly 17 new positions were tied to programs including advanced learning, college preparatory offerings, security, 4K early learning, special education and the new Pathways program for ninth-graders in the four main high schools.
Getting approval early for these budget items will help in recruiting the best people for the jobs this summer, said Mike Barry, the district's budget director.
"It's a practical, operational concern," Barry said. "The labor market in K-12 education is April, May and June."
Three of the items approved were for purposes other than hiring: $118,000 in training of Advanced Placement teachers at high schools; $60,000 to rent space on Olin Avenue for an alternative program for middle and high school students with emotional and behavioral disabilities; and $258,658 in technology upgrades for a group of elementary and middle schools, including flat screen TVs, stands and wiring. Early approval of these items was needed to provide enough time over the summer for each of them to be accomplished before the start of fall classes, staff said.
Barry said board members could consider reinstating the proposed $180,000 for the two central office jobs that they rejected for early approval when they take up the full budget June 26. The board also altered two of the 15 recommended items, opting to approve early action on only one new central office job supporting English as a Second Language teachers, rather than two, and on only three — rather than five — new school-based jobs to help with academic counseling, experiential learning and program coordination for the Pathways program.
The board's action Monday marked the second time this month that members approved selected elements from the proposed budget ahead of the full budget vote.
On May 1, the board approved changes to the district's health care plan — shrinking the number of insurance providers from three to two — and some wage increases for next school year that were made possible by savings from the plan changes, in early action meant to ensure a smooth transition for employees forced to switch insurance coverage and to help with teacher recruitment.