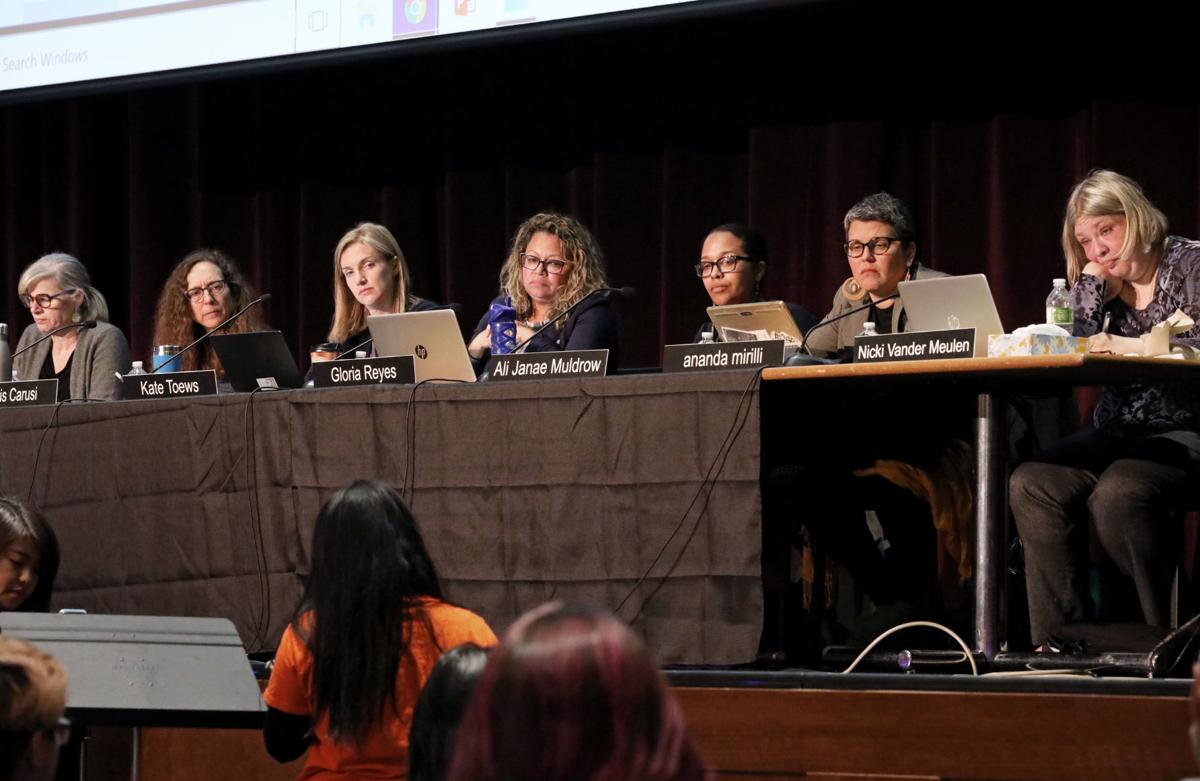 The Madison School Board chose a new perspective over prior board experience Monday and unanimously voted for Savion Castro — a legislative aide and La Follette High School graduate — to serve a nine-month stint on the body.
Out of a pool of 29 candidates, the School Board picked the 24-year-old Castro to serve in the seat vacated by Mary Burke after debating the merits of bringing on a former board member versus appointing someone who could provide a different perspective to the board.
Castro had an individualized education program, which are specific plans for students with disabilities, when he attended La Follette High School, graduating in 2013. In his School Board application, he said he also experienced "extreme housing insecurity."
Castro attended UW-Madison and earned a bachelor's degree in sociology and now works as a legislative aide for state Rep. Shelia Stubbs, D-Madison.
The appointment lasts until April 2020 when a special election will be held for the seat to cover the remaining year of Burke's original three-year term. Castro said he plans to run for election next spring.
To board member Nicki Vander Meulen, Castro, who is African American, stood out because she said students of color with disabilities are among the most underrepresented voices when it comes to making decisions.
"Experience is important, but experience isn't the only thing," Vander Meulen said of qualifications for the appointee. "To me, what's most important is kids see who they want to become."
Among the 28 applicants Castro beat out were four former School Board members, nonprofit and government administrators, a pastor and a civil rights attorney.
"Folks like me don't typically get to sit at a table like this," Castro said.
Cris Carusi was prioritizing a pick with prior experience since the School Board is slated to hire a permanent superintendent and plan for a potentially massive November 2020 facilities referendum over the next nine months. None of the board members have served a full three-year term.
"We're heading into two really challenging decisions that are going to alter the course of the district for a long time," she said.
But Carusi said Castro was her first choice if the board decided to seek someone who would bring a different perspective.
'Surreal feeling'
Castro will be sworn in during the board's regular meeting July 29. He said his appointment is "still a surreal feeling."
Diversity grows
While the turnover of three board seats after the April election resulted in the first time the board was made up of all female members, Castro's appointment means four of the seven board seats will be filled by members of color overseeing a School District with a majority of minority students.
Four seats had previously been filled by people of color between 2001 and 2002, according to research by the secretary to the board.
The last time the board had to fill a vacancy was in 1996, when Nancy Mistele resigned due to moving out of the district. Sixteen people applied to replace Mistele at that time.
Board members said they were impressed by how many people sought Burke's seat and at the depth and breath of experience the applicants brought.
"The wealth of experience and knowledge of everyone together is amazing, and it just reassures us that we have an active community who cares about our public schools," said board President Gloria Reyes.