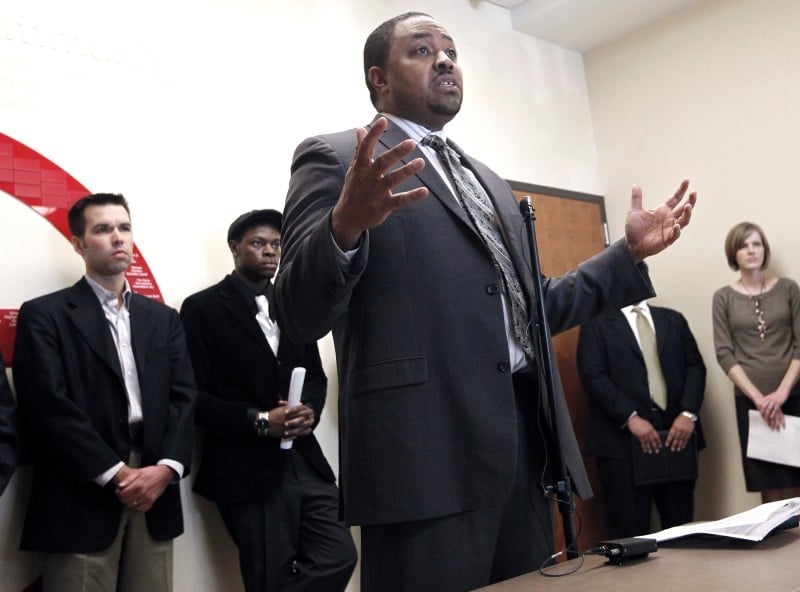 Leaders of a proposed charter school for low-income minority students said Friday that they expect to have sufficient funding and will open Madison Prep as a private academy next fall but will continue to seek Madison School Board approval to make it a publicly funded charter school in 2013.
Advocates want School Board members to take a second vote on the proposed Madison Preparatory Academy in February. That would be just weeks before a School Board election in which two Madison Prep supporters are vying for seats.
"We will go back, and we'll go back, and we'll go back until the vote is a yes," said Laura DeRoche-Perez, director of school development at the Urban League of Greater Madison. "That is because we cannot wait."
The prospects for school board approval for the 2013 opening, at least with the current board, appear uncertain after the same board voted against the school opening in 2012 by a 5-2 margin in December. Those who opposed cited the school's plan to use non-union teachers and staff and concerns over the school's accountability to taxpayers and the district and don't appear to have wavered in their opposition.
"They should be moving forward with us, not going back to a vote that's already been taken and decided," said Marj Passman, the board vice president who voted against the school the first time and said Friday she remains opposed.
Maya Cole, who also voted against in December, said Thursday she also would not support the school opening in 2013. Other board members who voted against opening the school this fall couldn't be reached for comment Friday.
Madison Prep supporters Mary Burke and Nichelle Nichols have filed to run for the board's two seats that will be contested this spring. If both are elected in April, it would net the board one more Madison Prep supporter.
Madison Prep CEO Kaleem Caire was asked Friday why he wouldn't wait until after the election for a revote.
"We're not trying to collude the board race with this school," he said. "It comes down to principle."
Caire said he expects three board members — President James Howard, Lucy Mathiak and Ed Hughes — to vote to approve the charter for a 2013 opening based on their earlier support for it. With their support, the board would still be a vote short of approval.
When asked if he had specific commitments from the three board members, Caire replied, "It's not a new proposal. It's the same proposal so the same commitment remains."
Hughes joined four other board members in voting against the school opening next fall. After the vote, he proposed a separate motion to open the school in fall 2013, after the current contract with Madison Teachers Inc. expires. The motion did not receive a second. However, motions that do not receive a second can be reintroduced.