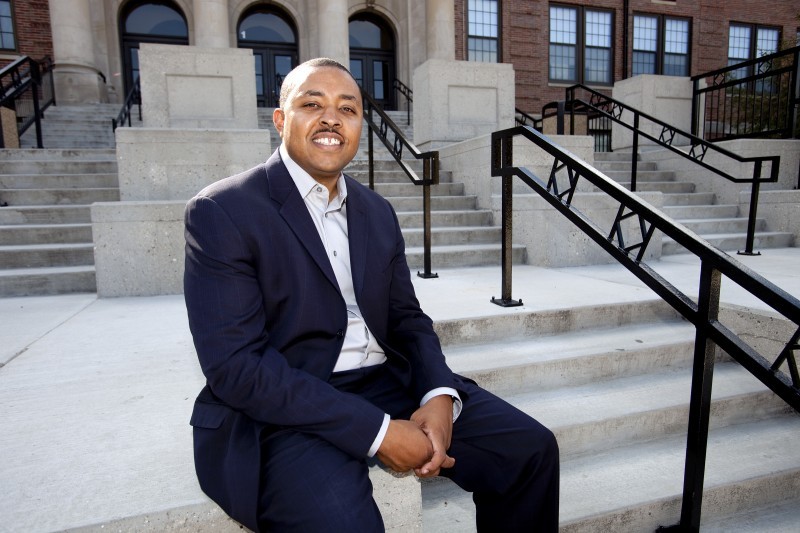 An all-male charter school geared toward Madison's minority population is projected to cost as much as $28,000 per student when it opens in fall 2012 — more than twice as much as another charter school expected to open this fall.
And though the exact amount of funding from the Madison School District remains subject to negotiation, preliminary estimates by developers of Madison Preparatory Academy peg the cost to the school district in 2012-13 at more than $1.8 million, or about $21,000 per student.
The high cost results from the likelihood that Madison Prep will serve more low-income, non-English speaking and special education students, said Kaleem Caire, president of the Urban League of Greater Madison, which is developing the charter school. The school also plans to have a longer school year, school day and require students to participate in volunteer and extracurricular activities.
"What we're asking for is based on the fact that we're going to serve a high-needs population of kids," Caire said. "We don't know yet if what we're projecting is out of line."
Caire said the proposal will likely change as potential state and federal revenues are assessed.
A Republican charter school bill circulated in the Legislature this week could also alter the landscape. The bill would allow charter schools to receive approval from a state board, rather than a local school board, and those that don't use district employees, like Madison Prep, would be able to access the state retirement and health care systems.
Preliminary cost estimates for Madison Prep were shared with the School Board this week for the first time. The Urban League is still working with the school district on revenue projections, but Caire provided the State Journal with preliminary estimates to explain how the costs would be covered.
According to the estimates, the school would cost $2.5 million in its first year and serve 90 students in 6th and 7th grade. Each year it would add a grade level and 45 more students until it had 315 students in middle and high school.
In the first year, the cost would be covered by about $1.87 million from the school district. Another $175,000 would come from a state planning grant and $300,000 from private donations.
The district expects to spend an average of about $15,000 per student this year, said Erik Kass, assistant superintendent for business services. Badger Rock, a charter school planning to open this fall, is expected to cost $13,373 per student.
Superintendent Dan Nerad said he will ask the School Board on Monday to await more detailed revenue information before passing any judgment on the proposal. He said he doesn't have a dollar figure in mind yet that would make the proposal too expensive.