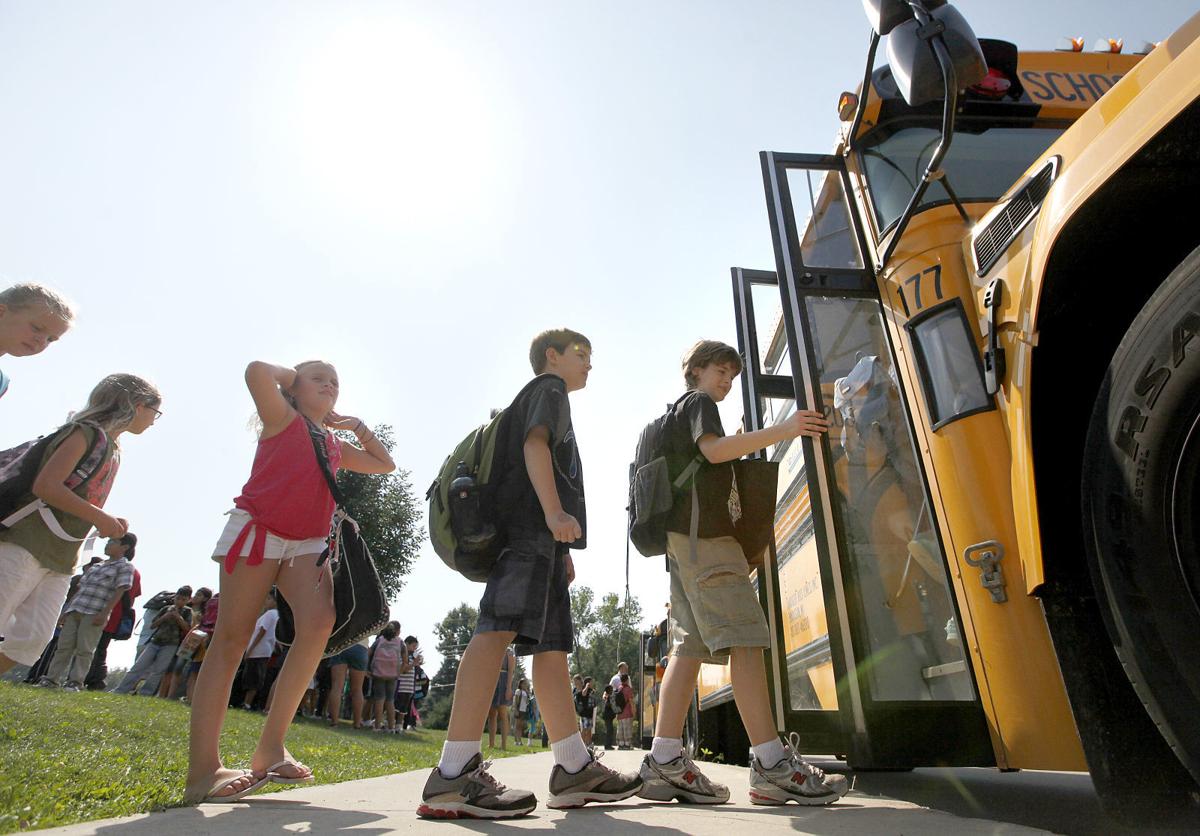 After close to two years of study, the Madison School District is moving forward with a plan for middle school students to start their school day later, but to save money many elementary students in turn will start sooner.
The plan, given the go-ahead by the Madison School Board this week, also settles on a specific start time for middle schoolers for the first time: 8:40 a.m., about an hour later than most of them start now and in keeping with guidelines from the American Academy of Pediatrics, which say a start time no earlier than 8:30 a.m. is best.
School Board member Kate Toews, among others, praised the staffers' "excellent work" on the plan.
"I'm really supportive of this proposal," Toews said. "I would just love to have it go faster."
But it won't happen overnight. The plan endorsed by the board sets aside the 2018-19 school year for additional planning, with more communication to elementary school parents high on the list of things to do. Then in fall 2019, a three-year implementation process would begin.
"We're taking the time to do it right," staffer Mike Hertting said. "Districts that have not succeeded have oftentimes tried to rush it through."
Going slow also is seen as best because changes to middle school busing times will have repercussions across the city, posing logistical hurdles that will take time to clear. Middle schoolers, who now ride Metro Transit buses under contract with the district, will need to be moved to a yellow-bus provider such as Badger Bus, like elementary students ride, after Metro said it couldn't do a later pick-up time while still meeting its service obligations to many customers at UW-Madison and elsewhere in the city.
"This would be a gradual implementation to schools and parents so the district has enough time to take care of the many details," Hertting said.
One bright spot in the plan is its price tag, which comes in on the low end of the original $600,000 to $950,000 estimate. Budget director Mike Barry said the 24 additional routes that will be needed and other implementation expenses will amount to $660,000 in added costs, to be phased in at about $220,000 per year before leveling off.
Savings are being achieved through efficient use of school buses and driver labor, according to the plan, with "well-coordinated double-runs" for busing of elementary and middle school students envisioned as making it work.
Barry also said the district's transportation budget will be able to cover the increased cost through internal efficiencies. The district is spending less on student transportation now than it did in 2014-15, Barry said, because of good contract terms and tight management.
The plan was developed by district budget and school operations staff after repeated surveys of parents, staff and students — through which a 9:15 a.m. start time was rejected earlier after strong push back from parents — and input from school principals and partner agencies, such Metro Transit, Badger Bus Lines and the teachers union.
Currently, most of the district's 32 elementary schools start at 8:30 a.m., while 11 of them start at 7:45 a.m. When the new approach is fully implemented, staffers said, eight elementary schools will start at 8:40 am., while the other 24 elementary schools will begin at 7:50 a.m.
That means more elementary school students starting earlier than they do now, but younger students are more suited for that, according to pediatricians. It can be a problem for middle schoolers, though, because of puberty-induced changes in biological sleep rhythms that make it harder for adolescents to fall asleep before 11 p.m. — potentially leading to chronic sleep deprivation if they consistently must rise too early, the academy says.
Having an hour longer to sleep, meanwhile, may contribute to improved attendance, better grades, fewer behavioral problems and an increased ability for middle school students to pay attention in class, studies suggest.
Board president James Howard said his only suggestion was that staffers make clear in their communications "who's in support of this." That support would include a majority of surveyed parents and students, who said a later middle school start time would make morning routines easier.
Be the first to know
Get local news delivered to your inbox!