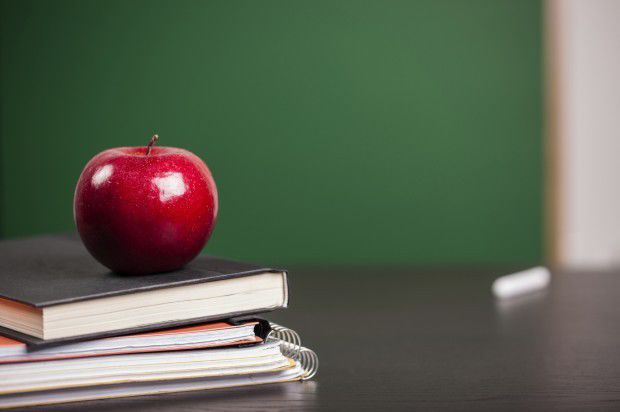 An extraordinary increase in the four-year high school graduation rate for black students in the Madison School District last year has left district officials pleased and proud but unable to pinpoint yet exactly why it rose by 14 percentage points from spring 2016 to spring 2017.
"We have not gotten to that level of analysis," Superintendent Jen Cheatham said Friday, a day after the state Department of Public Instruction released numbers for all districts, calling it a likely confluence of factors.
"I think we have been working hard at just knowing our students better and intervening earlier," Cheatham said. "We've been working hard on getting more ninth graders on track to graduate, and we have been strengthening the quality of instruction in our high schools — not just in the (four main high schools) but also the services and instruction in our alternative programs, and that's paying off. It's not any one thing, but multiple efforts."
DPI's data showed 73 percent of African-American students graduated on track from Madison public high schools last spring, compared with 59 percent who did the same in spring 2016. That's by far the highest single rate and year-over-year jump posted for black students over the past five years in the district, with rates of 54 percent, 56 percent and 59 percent from 2012-13 to 2014-15.
But district officials were unable to say, for instance, where last year's increase was more heavily weighted — in the district's main high schools or in the alternative programs — or whether the rise was distributed proportionately across programs and schools.
"We still need to dig into that," said Andrew Statz, the district's chief accountability officer, noting the district typically gets graduation numbers from the state later in the year and releases its own detailed report in May.
Cheatham also pointed to the district's six-year graduation rate for black students, which has risen more steadily over the past five years, from 72 percent in 2012-13 to 77 percent in 2016-17, with a high of 79 percent in 2015-16.
"We have been on a positive trajectory when it comes to graduation rates for the last several years," she said. "The most positive part of our trajectory has been in the six-year rate, and because of that I wasn't surprised to see the four-year rate is starting to see that similar uptick.
"I'm very proud of the work our high schools have been doing for the last five years," Cheatham added. "There has been real emphasis on making sure we get more students, and specifically more students of color and students living in poverty, graduated from high school."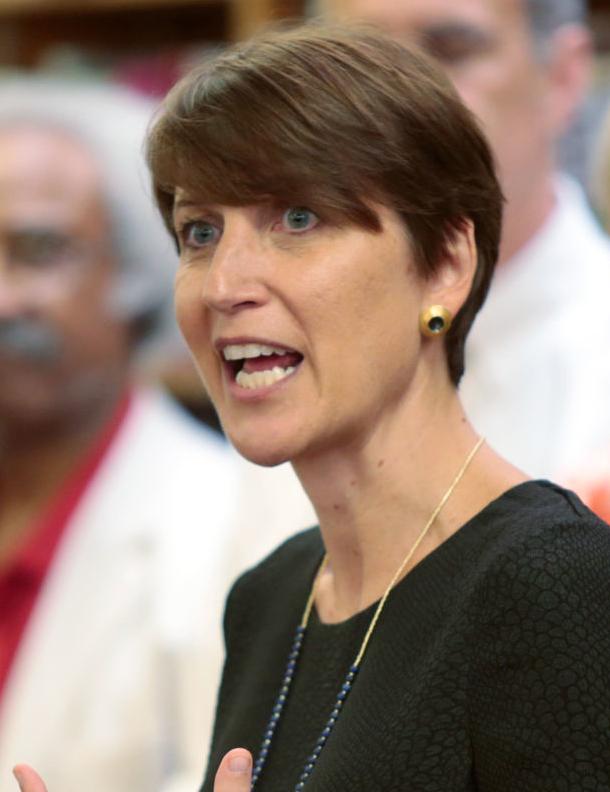 Both Statz and Cheatham noted one important caveat about the results, however. For the first time last school year, districts were able to count seniors who graduated after completing summer school, accounting for about five points out of the overall 14-point rise in four-year graduation rates for black students last year, Statz said.
But that still leaves a very large nine-point single-year rise the district will want to examine more closely in the coming weeks, he acknowledged.
The size of the black senior class in the district has varied over the years — from 335 to 369 to 334 to 405 to 354 — but not dramatically enough to explain such an upswing.
Four-year graduation rates for district low-income students also have increased over the past five years, steadily rising from 58 percent in 2012-13 to 71 percent in 2016-17, which also saw a six percentage-point annual rise. For all district students, the four-year graduation rate has increased from 78 percent to 84 percent in the past five years, with a five percentage-point annual rise last year.
Statewide, 89 percent of students graduated in four years in spring 2017, barely budging from 88 percent in 2016, DPI said. Just over two-thirds of black students statewide graduated in four years — up three percentage points from 64 percent in 2016 — while 77 percent of low-income students statewide did, identical to their 2016 rate.
However the 14-point annual rise is explained, Cheatham said last year's 73 percent, four-year graduation rate for African-American students, in a district that has long struggled to close achievement gaps between black and white students, was "significant for the community."
"Even if that were to come down a little bit — because a trajectory is never a (constant) upward line," Cheatham said, "the fact that we have done that even once in a school year proves to me what is possible."