Two teachers in each classroom, longer days and an extended school year. Those are some of the strategies One City Schools officials believe could narrow Madison's persistent racial achievement gap and act as a model for what education could become in the city.
The independent charter school is implementing a framework intended to serve the predominately low-income, minority students who attend the public four-year-old kindergarten and kindergarten programs, while it is also gearing up for an expansion into the elementary level.
"We're trying to be that change we think Madison needs to bring in education," said Kaleem Caire, founder and CEO of One City.
One City officials admit there will be challenges to the expansion, particularly around financing, and critics of the method Republicans created to make charter schools independent of a school district continue to raise concerns about accountability and the impact on funding to traditional public schools.
The evolution into primary education is the first step to becoming a full school that would serve children from birth through graduation, Caire said.
In a previous attempt at a charter school, Caire proposed the Madison Preparatory Academy, which would have served a similar population as One City Schools, but would have been for grades 6-12. The Madison School Board rejected the idea in December 2011.
Caire sought to bring his "change-maker" approach to the Madison School Board, but lost an election last month to Cris Carusi.
"Almost half the electorate, they know what I do, and they like the message I was bringing about trying to implement these changes in the school system, and so we think that Madison is ready," he said.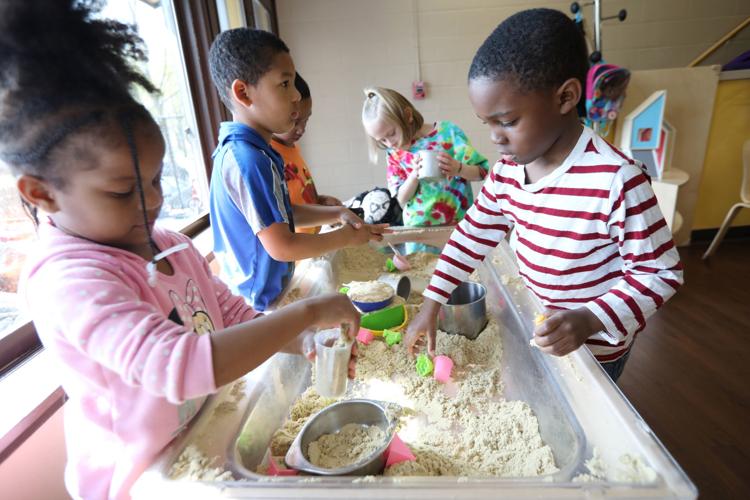 School Board president Mary Burke said she has no specific concerns with One City and is supportive of "innovative approaches" meant to lessen the gaps between students of color and their white peers. But she remains concerned about the financial impact charter schools cause on the Madison School District as state aid is moved from the district to charters.
"I'm not saying one way or the other whether it's the best use of resources," Burke said. "I'm just saying that expansion comes at a cost for MMSD."
Doug Keillor, executive director of Madison Teachers Inc., said the union shares similar concerns about the fiscal impact on the Madison School District, but sees some elements in the school's model he likes.
"I'm particularly interested in the full-day 4K model and what that could mean for Madison schools," he said. "Even though we disagree with the way it's funded and the politics of it, we're still intrigued with the work they're doing."
The independent Madison charter is acting as a "demonstration school" for the Anji Play model of teaching preschool students.
Vivek Ramakrishnan, director of operations and strategy at One City, said he thinks fears about charter schools in Madison are rooted in "the extreme examples you see in some bigger areas of schools really aggressively, horizontally expanding and creating this like parallel school systems."
"Our goal is not to create a parallel system but rather create a model for what all schools could learn from," said Ramakrishnan, who as a West High School senior spoke in favor of Madison Prep during the 2011 meeting when it was shot down.
Finances pressures
With the school's expansion into new grade levels comes added personnel, instructional and capital costs.
For the 2018-19 school year, One City has budgeted $2.2 million to operate the entire school, which includes the private One City Junior Preschool for children between ages 1 and 3 and the public One City Senior Preschool. The public 4K and kindergarten components educate 62 children and are expected to cost $1.2 million this year, said Ramakrishnan, of which approximately $413,000 is covered by state funding.
One City also has a federal five-year charter implementation grant, is eligible for school lunch reimbursement, and received less than $10,000 in other federal funding, according to Ramakrishnan.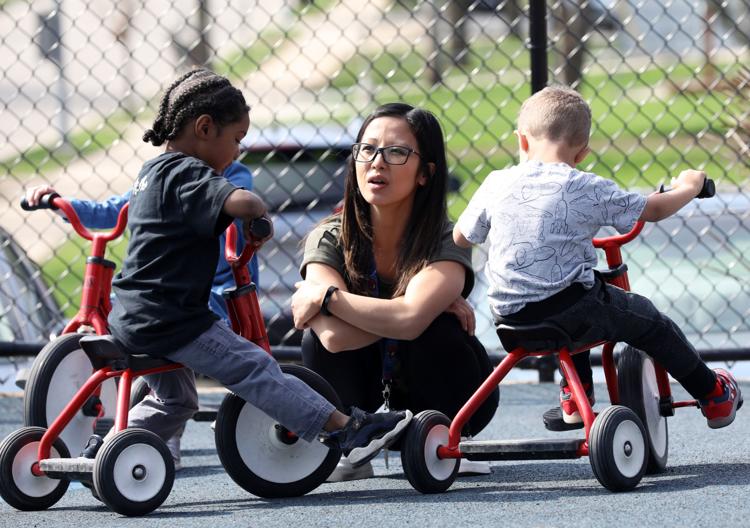 The remainder comes from private fundraising efforts, Caire said.
He expects the school will be heavily dependent on outside money for three or four years before enough state money begins to stabilize the finances. Fundraising, though, will always be necessary in some form, Caire said.
"I think that's unfair for us that we have to rely so much on the private community to be able to do what we're doing for children in a public school environment," he said. "But we're willing to do it because it's necessary."
One City's application for expansion estimates state funding in 2019-20 to be $1.2 million, growing to $3.9 million in 2023-24. Those estimates are based on a number of factors, including special education costs and enrollment projections, that could result in payments being less, Ramakrishnan said.
The school has yet to hit its goal of 40 students enrolled in first grade for next year, he said.
"One City certainly is public in that they receive some public funds," Keillor said. "But the fact that the decisions are not made by locally elected school board members, it certainly does not come anywhere near the level of public accountability that most of us assume when we talk about public schools."
Joe Krupp, chairman of the school's board of directors, said he's optimistic that as enrollment targets are hit "it becomes less of a fundraising-driven model but more of a sustaining" model.
The school is continuing to search for a temporary site for its first grade class since the current location, 2012 Fisher St., is not big enough, Caire said.
State money, though, does not cover many of the elements designed to improve learning outcomes, such as longer school days, an extended school year, two teachers in each classroom and full-day 4K, Caire said, making private fundraising necessary.
Ramakrishnan said One City submitted to the state plans to spend $23,218 per student this year. He said the figure accounts for the longer instructional time and some initial facilities start-up costs.
The Madison School District's adopted 2018-19 operating budget, which covers traditional costs associated with education like teacher pay and instructional materials, results in spending $15,440 per student. The district's total budget for this year, which includes among other things capital maintenance and community programming, is $17,216 per student.
Ramakrishnan said the average salary for a lead teacher is $47,000. The starting salary for kindergarten and 4K teachers in the Madison School District is $41,970, according to district spokeswoman Rachel Strauch-Nelson, and the average salary for all district teachers in those grades is $55,382.
Student diversity
One City is targeted toward student groups the district has struggled to educate for decades, making it more racially diverse with more low-income students than the district's population as a whole.
DPI estimates about 80% of the 62 students in the charter school qualify as low-income compared with 48% of students district-wide.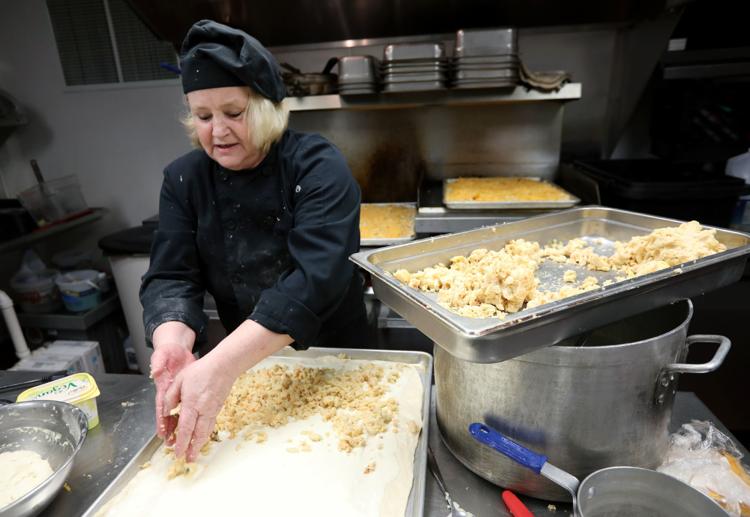 Because One City gives all students free lunches — including a meal last month prepared by the school's full-time chef that consisted of grilled Cajun chicken, cheesy grits, okra and sliced green grapes — the school does not require families to apply for a free or reduced lunch.
Sixty-eight percent of the One City students are African American, 13% Latino, 13% multi-racial, 5% white and 2% Asian. Ten of the 62 students come from outside the Madison School District attendance area.
The longer school days, which typically run from 8 a.m. to 5 p.m., lessen the financial burden of paying for after-school programming for families living in poverty, Caire said, and students then are able to participate in daily "academies" that introduce them to dance, art, choir, soccer, Spanish and martial arts.
For kindergarten students and younger, the school model focuses on Anji Play, a play-based, child-led approach to early learning developed in China. Elementary students will be taught under the Expeditionary Learning approach. That model involves learning through community-based projects with the aim to identify problems and propose solutions.
Caire said there have been positive results already on school readiness assessments, and One City has partnered with UW-Madison to conduct longitudinal research on the outcomes for students.
Initial startup
Struggling with financial problems, Child Development Inc. — a longstanding child care center on the South Side — closed in 2014, creating a gap in high-quality early child care for low-income residents of the area.
In response to the closure, One City Early Learning Center opened in the fall of 2015 inside Fountain of Life Covenant Church with six children while a capital campaign to renovate the former Child Development Inc. location was ongoing.
The $1 million project involved renovating the kitchen and classrooms, adding exterior stairs to get to the second level and updating the outdated building.
One City moved into its current home in June 2016.
"Even though charter schools have become a political football, we still need an opportunity to do something different, to re-engineer public education," Caire said.
Be the first to know
Get local news delivered to your inbox!