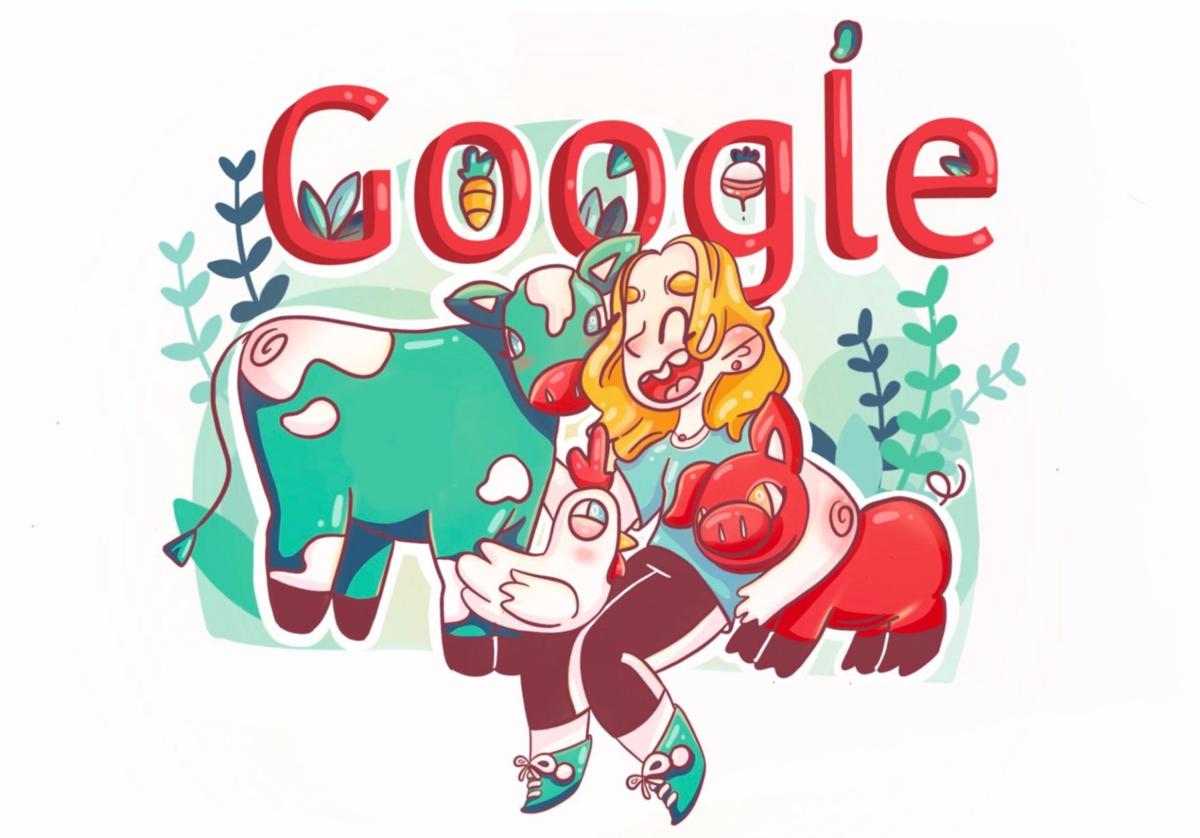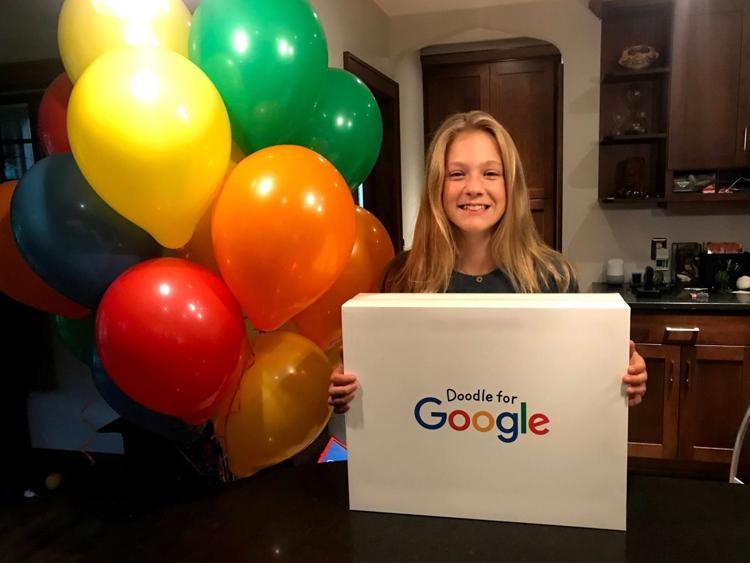 A Madison eighth-grader is representing Wisconsin in this year's national Doodle for Google contest, a K-12 student design challenge sponsored by the search-engine Google.
The theme of the 12th annual contest is "I show kindness by …." Ocean Beutter, a 13-year-old student at Hamilton Middle School, focused on her four-year anniversary of becoming a vegetarian.
"I show kindness by returning the favor to animals, who lend us their home: Earth," Ocean wrote of the illustration. "I hope my doodle will shout a wake-up to the world that animals deserve a happy life, just like us."
Ocean said her drawing portrays the positive relationships that humans can have with animals. She responded to the prompt with an illustration of herself embracing a cow, pig and chicken, which are among the most common sources of meat. The letters in "Google" are adorned with plants and vegetables.
Ocean's doodle features vibrant colors, which reflect the joy she said animals give her. While her creative process entailed hours of loosely sketching many ideas, she said the final product "just felt right."
"I think drawing is fun and cool because I get to see my idea come to light," she said. "It's the only way to take something from your head and make it a real thing."
Ocean hopes her doodle will inspire others to treat animals humanely and to explore the environmental benefits of vegetarianism.
"A lot of people when they think of cows, pigs and chickens, they mainly think of the food they provide," she said. "I'd like them to see more of an equal relationship and that they're living things, too."
The next round of the competition will include the five doodles that received the most votes from the public. Voting for the state and territory winners ends Saturday at 1:59 a.m. Central Standard Time.
If Ocean is chosen as one of the contest's top five artists, she will win a $5,000 college scholarship, Google hardware and "fun Googley swag," according to the website.
The national winner's doodle will be featured on Google.com for a day. The artist will also receive a $30,000 college scholarship and $50,000 for his or her school's computer lab or technology program.
Be the first to know
Get local news delivered to your inbox!