A Madison religious school that has seen an enrollment boom under the state's private-school voucher program will move within weeks to a newly renovated Southwest Side location offering triple the space for its students.
Lighthouse Christian School, which has operated since 2004 out of Lighthouse Church at 5202 Regent St., will gets its own building at 6400 Schroeder Road, with space for up to 260 elementary students. The $3.6 million, two-phase project will increase classrooms from eight to 19 and will add a cafeteria, a library with computer lab and a gymnasium, among other improvements such as broader hallways, more storage, a bigger playground and better equipment.
"This is the first time each grade level will have its own classroom," said the Rev. Tia Sierra, the school's principal and church co-pastor with her husband, the Rev. Marcio Sierra.
"That's a luxury for us. And we've never had a separate library — we've always had classroom libraries. We've never had projectors in every classroom. We always had to share a mobile projector. Now they're built into each classroom."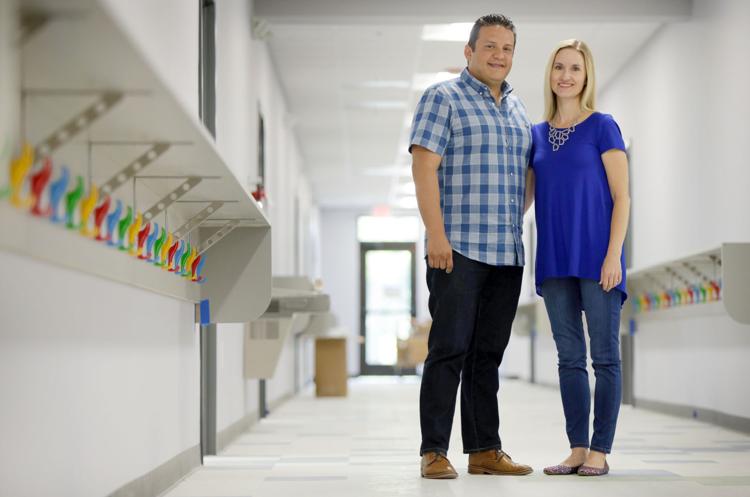 Lighthouse Christian School last school year enrolled 95 students in grades 4K-6, including 57 students attending on taxpayer-funded vouchers that allow a limited number of income-eligible students to attend private schools.
The school plans an enrollment of 150 students in grades 4K-7 this fall, including at least 108, and up to 115, voucher students. As in years past, the school's student body will be mostly minority students, including about 50 percent Hispanic and about 25 percent African-American.
"We've always had this vision to expand and offer as many grades as possible," Tia Sierra said about the renovation, to be finished in mid-August, with an Aug. 28 grand opening. "We've begun to feel more urgency, of course, in Madison, with the achievement gap (between white and minority students) where it is. We just really feel like we could be something that's transforming for families' lives here in Madison. It's a dream fulfilled."
Lighthouse Christian School is the first and only private school in Dane County in the taxpayer-funded Wisconsin Parental Choice Program. The controversial program provides financial aid through public tax dollars for income-eligible families who want to send their children to private schools, offering $7,323 per K-8 student last school year and rising to about $7,500 per student this fall. The program capped participation in the voucher program at 1 percent of a school district's enrollment last school year, increasing to 2 percent for 2017-2018.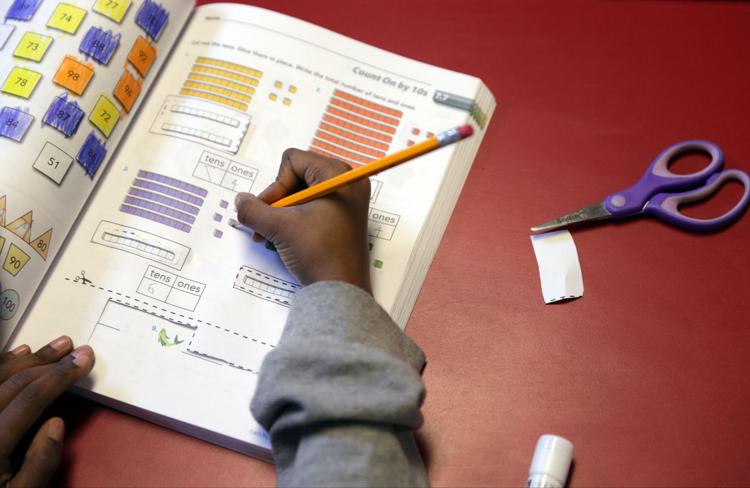 Critics of the program maintain vouchers drain public schools of resources, while inappropriately spending public money on parochial schools. Supporters say it gives parents needed alternatives to public schools that in many cases continue to grapple with deep disparities in academic performance between white and minority students.
Lighthouse Christian School's small classroom sizes — the limit is 15, Tia Sierra said — its bilingual program and its record of increasing minority scores on the state's reading and math proficiency tests, according to school leaders, has won the school support from eight Madison-area churches and minority community leaders, including Bishop Harold Rayford, Pastor Pedro Ruiz and Kaleem Caire.
"I believe that our kids need options, and we've got to create options that are in their best interests," said Caire, president of One City Early Learning Centers. Caire, a former Urban League of Greater Madison president, is a vocal charter school supporter and was a driving force behind an unsuccessful effort to create an independent charter school geared toward low-income minority students in Madison. He made a video for Lighthouse Christian School's ongoing, $1.5 million capital campaign for the building renovation project.
"I honestly believe that our state should be working to create the best public school system in America," Caire said. "But at the same time, while we work on that, we've got to provide families with options. So I really support what they're doing at Lighthouse Christian School."
The area churches that provided contributions totaling close to $60,000 for the campaign, in amounts ranging from $1,000 to $20,000, include Metro Believers Church and Asbury Methodist Church of Madison, Grace Church of New Glarus and Global Presence Ministries of Monona.
The campaign has raised about $800,000 so far, the Sierras said, with another $700,000 to go, along with $2.1 million in financing already secured by the church.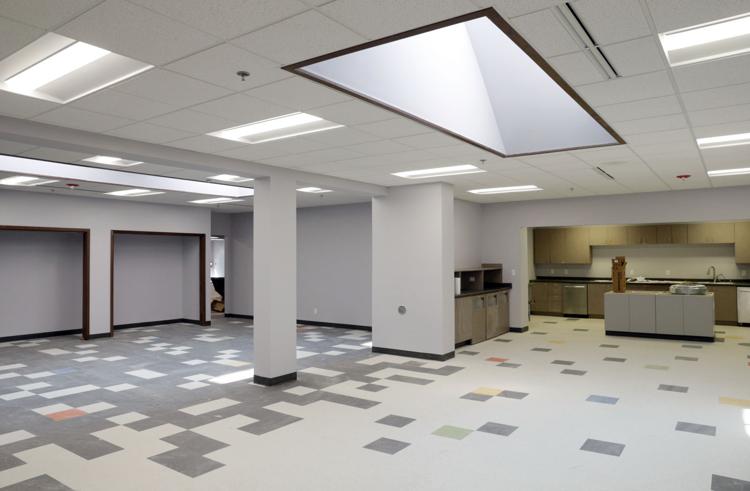 Lighthouse Christian joined the state's voucher program in the 2013-14 school year, when the school had 42 students, including 10 on vouchers. The school's enrollment has more than doubled in four years.
For the coming school year, about three-quarters of Lighthouse Christian's student body will attend on state vouchers, up from about 60 percent last school year. Voucher students can opt out of the school's religion classes, though so far none has, Tia Sierra said.
For non-voucher students, the school charges tuition of $2,600 per 10-month school year, an amount that doesn't come close to covering actual costs, currently at more than $8,000 per student, Tia Sierra said. The church annually raises about $50,000 to cover the gap in costs for the school's roughly 35 private-pay students, she said.
School leaders hope to add an eighth-grade class in the coming years, with enrollment of more minority students likely made easier by the school's new location.
"The location where we are right now (is) a neighborhood that is middle-income, middle-class and predominantly white," Marcio Sierra said. "We're moving to a neighborhood that is 75 percent minority."
Marcio Sierra said he hoped the neighborhood would see the new Lighthouse location "not only as a Christian school, but as a building the community can use."
He said school meeting rooms could be used for neighborhood association and other gatherings, and he planned to keep the school's library open for a few hours on weekends so neighborhood children who don't attend Lighthouse Christian School can use it, too.
Be the first to know
Get local news delivered to your inbox!