A free and public presentation of the latest findings on early learning in the Madison School District will be offered Thursday by a new research collaboration studying the district's 4-year-old kindergarten program.
The Madison Education Partnership, or MEP, is a joint research practice formed about 18 months ago between the district and the Wisconsin Center for Education Research, part of UW-Madison's School of Education.
Since then, the collaboration has produced several studies about different aspects of the 4K program, with five university researchers Thursday to present results publicly for the first time related to topics including educational equity, family engagement, interpersonal skill development and supporting homeless families.
The district's new director of early learning, Culleen Witthuhn, also will talk with audience members Thursday about any changes to 4K offerings they want to see and about their ideas for what constitutes kindergarten readiness, as part of a comprehensive review of the district's evolving 4K program that she's doing.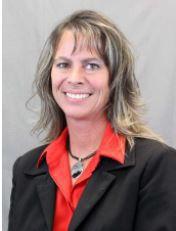 State law simply says a student is ready for kindergarten if he or she is 5 years old by the start of school in September of any given year, Witthuhn noted. But the district wants to build on that, she said, in developing an early-learning curriculum that helps close achievement gaps by race and income and that gives all 4K students a solid foundation.
"I'll be asking some questions about what the community expects," Witthuhn, who was hired in February from the Racine Unified School District, said Monday.
The district's 4K program, now in its seventh year, enrolls around 1,900 students annually at 24 district school sites or at one of the program's 29 community-based locations that work under contract with the district.
Offered in morning or afternoon sessions, the three-hour, play-based classes are meant to function as pre-kindergarten enrichment opportunities designed to help students learn the fundamentals of literacy and numeracy while serving as a bridge between home and school — providing a supportive space where students learn "how to do school" and "be part of that school community," while associating school with positive things, according to Beth Vaade, the district's co-director of the research partnership.
MEP was formed in a collaboration sought by WCER Director Robert Mathieu and district Superintendent Jen Cheatham as a way for university researchers to work with district educators to address local challenges. Its first study in October examined 4K enrollment patterns — which showed a growing share of minority and low-income children in 4K classes — and was to serve as a foundation for more in-depth studies.