La Follette High School Principal Devon LaRosa will leave the Madison School District for a position at Chicago Public Schools, according to an email sent to families Friday.
"This decision has been very difficult, and I have reflected on it very deeply," he said in the email. "It is with heartfelt emotions to inform you I am resigning from my position (at La Follette). I want you to know about my deep love, respect, and admiration for OUR students, OUR school and the (Madison School District) family, specifically, superintendent, Dr. Carlton Jenkins."
LaRosa is the latest departure amid a number of administrative resignations and retirements in the district this summer. In his email, he said he is working with the central office to determine the next steps for La Follette leadership in his absence. He became principal of La Follette in 2019.
LaRosa recently accepted a leadership position in Chicago Public Schools, the third-largest school district in the nation, as a secondary administrative staff member. He also noted in his email to families that he'll be moving to Chicago along with his daughter to live with his fiancé and her daughter.
"Throughout my experience here at LaFollette, you all have taught me a great deal, and the lessons I've learned are now fused into my ideals as I continue to think and reflect upon them," he said to students and families. "Serving as your principal has been a tremendous honor, and I will take pieces of our experiences with me."
Madison-area football preview: Monroe's J.T. Seagreaves, Edgewood's Jackson Trudgeon among 10 players you need to know
Anthony Nolden, sr., HB/WR/OLB/DB, Belleville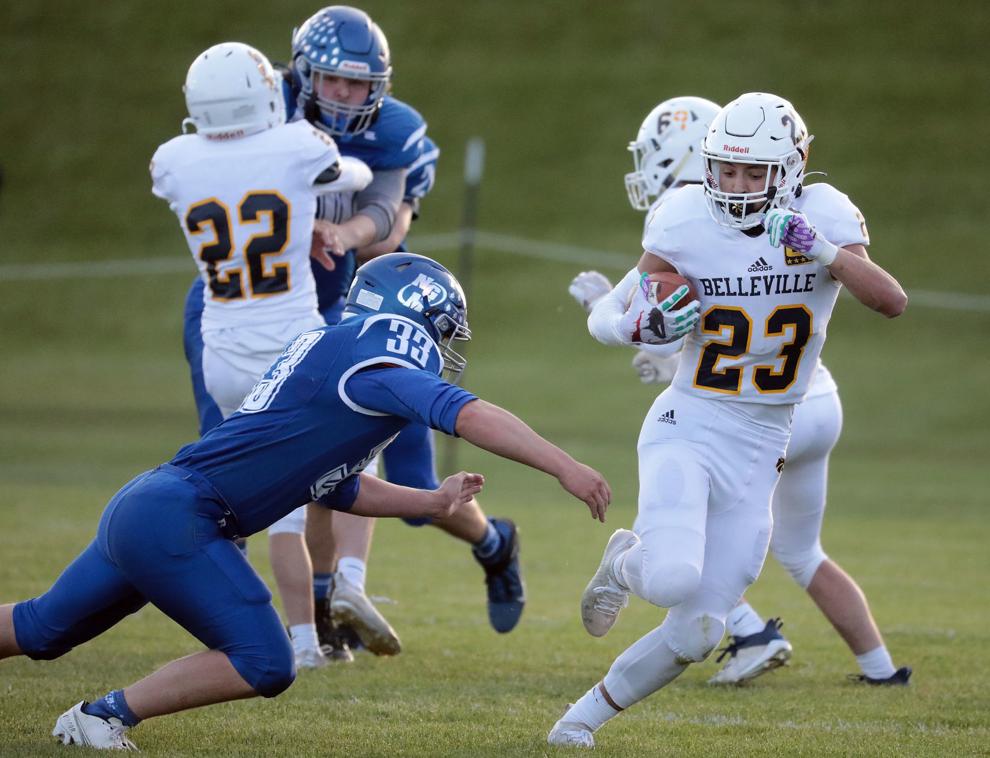 The 5-foot-10, 150-pound Nolden had 25 receptions, averaging 20.8 yards per catch, and scored eight receiving touchdowns, which was third-best in the state during the WIAA's alternate fall season in the spring. He also had five interceptions (tied for second in the state, according to WisSports.net) and 52 tackles, three tackles for loss and 3.5 sacks for 6-1 Belleville, which will be in the SWAL this fall. Nolden is among the senior receivers to watch by WisSports.net. He's the cousin of Belleville coach Mike Nolden.
Trevor Syse, sr., QB/SS, Belleville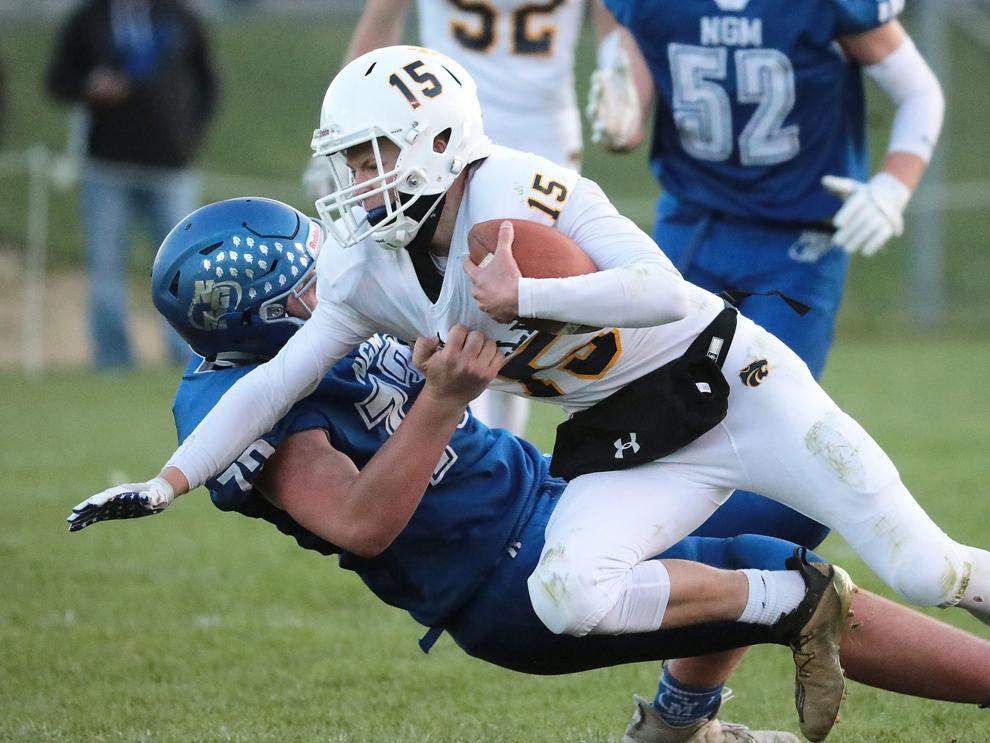 The 6-2, 180-pound Syse started the season as a backup prior to taking over the starting role due to an injury and wound up with the second-most passing yards and third-most touchdown passes in the state in the alternate season. The left-hander completed 56.6% of his passes for 1,481 yards and 17 touchdowns, with seven interceptions. He also ran for three touchdowns for Belleville, which finished ranked sixth among small-sized schools in the state coaches' poll. He was listed among the senior quarterbacks to watch by WisSports.net.
Trey Colts, sr., RB/LB, Cambridge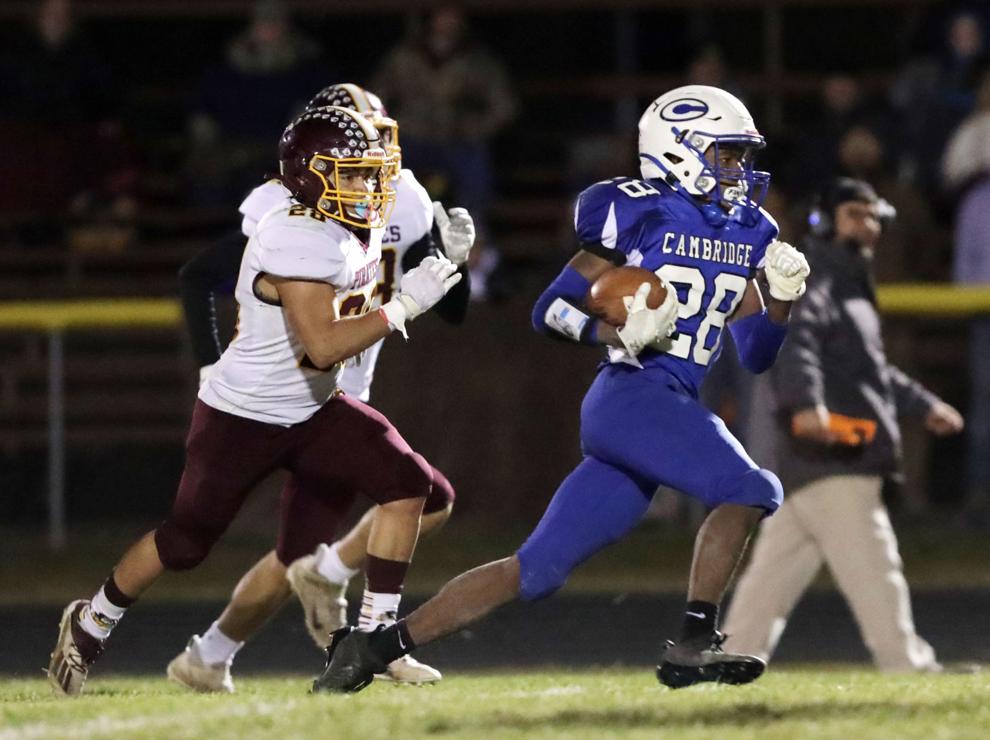 The 5-foot-8, 150-pound Colts was an Eastern Suburban second-team all-conference selection at both running back and inside linebacker as a junior. He finished the fall 2020 season leading the team in rushing yards and receiving yards and was second on the team in tackles.
Mason Folkers, jr., QB/LB, Madison Edgewood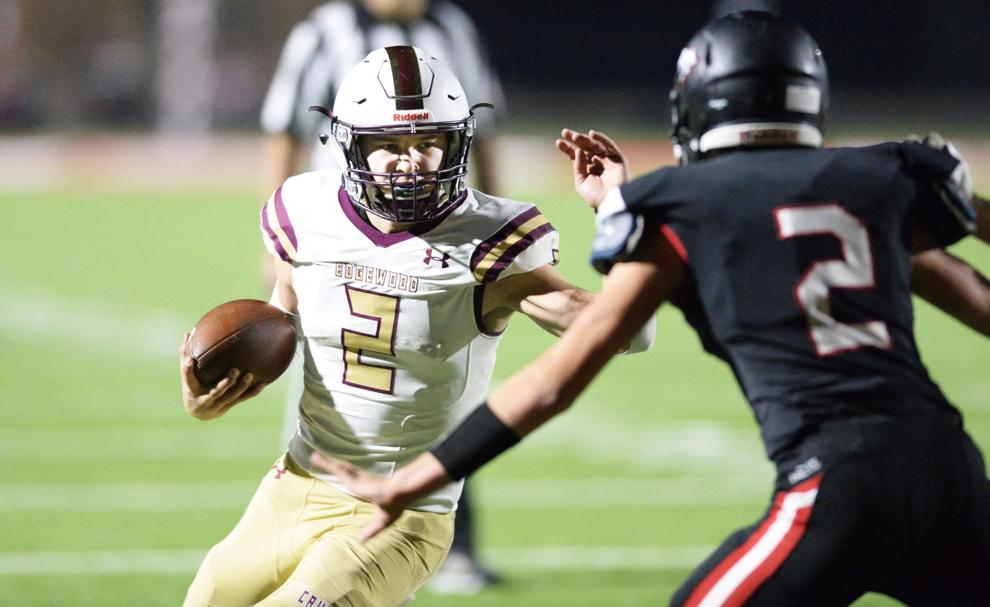 The 6-1, 184-pound Folkers demonstrated athleticism and playmaking ability at quarterback when the Crusaders finished 5-3 playing in the fall of 2020. He was inserted after an injury at the position and wound up throwing for 909 yards and 10 touchdowns and rushing for 246 yards and five touchdowns for Edgewood, which will play in the Rock Valley.
Jackson Trudgeon, sr., DB/WR, Madison Edgewood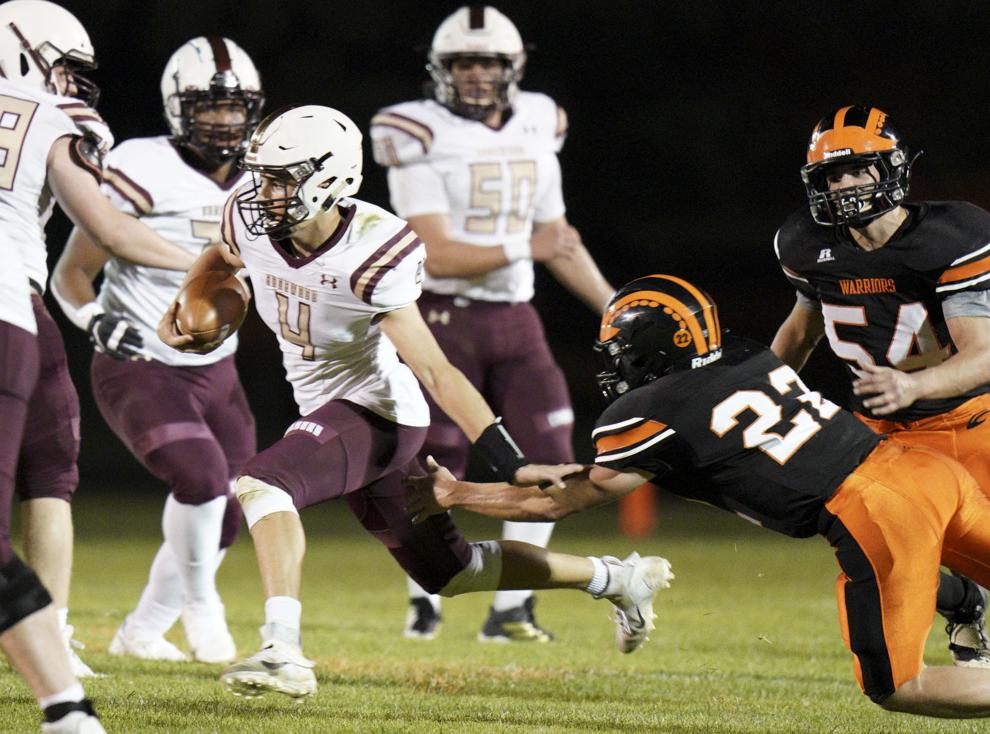 The 6-1, 178-pound Trudgeon, a University of Wisconsin preferred walk-on, was an all-around standout in fall 2020. He had 77 tackles, two tackles for loss and two interceptions as a defensive back. He also had 37 receptions for 552 yards and eight touchdowns, 143 yards passing, 108 yards rushing and was a dangerous return specialist. He was rated as the No. 2 senior defensive back and 34th senior overall entering the season by WisSports.net.
Bryce Frank, sr., RB/SS/K/P/KR/PR, Marshall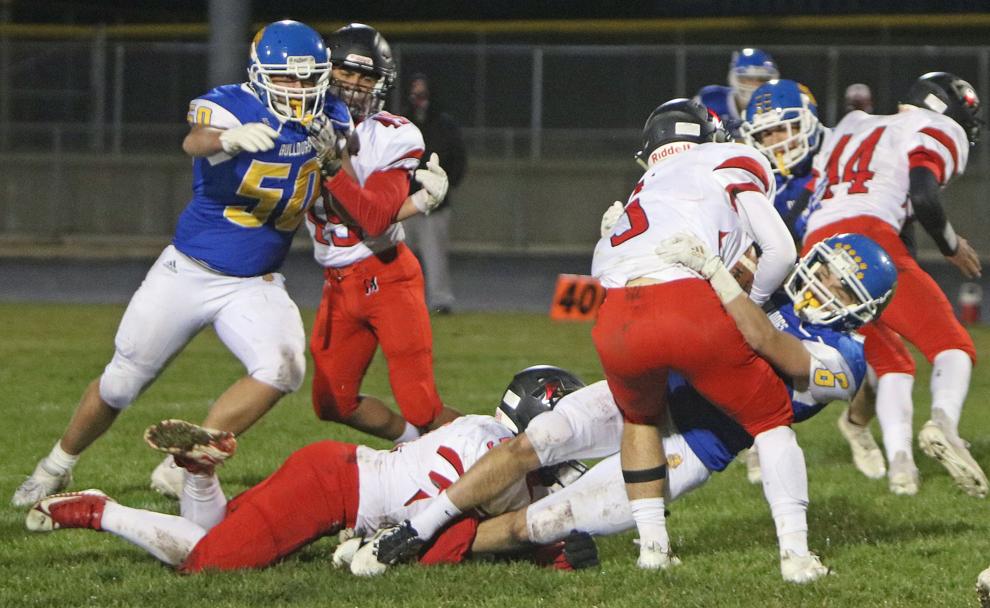 The 5-10, 180-pound Frank was an Eastern Suburban first-team all-conference selection in 2020 at running back and return specialist, second-team all-conference pick at outside linebacker and was an all-conference honorable-mention choice at kicker. Frank was the Eastern Suburban offensive player of the year for the 2020 season. He's regarded as a player to watch among senior running backs by WisSports.net.
Dadon Gillen, jr., WR/DB, McFarland
The 6-1, 180-pound Gillen should be a top target on offense after catching 24 passes for 303 yards and four touchdowns in McFarland's five games in the spring. He also had 27 tackles on defense for the Spartans, who will play in the revamped Rock Valley this fall.
J.T. Seagreaves, sr., DE/TE/RB/WR, Monroe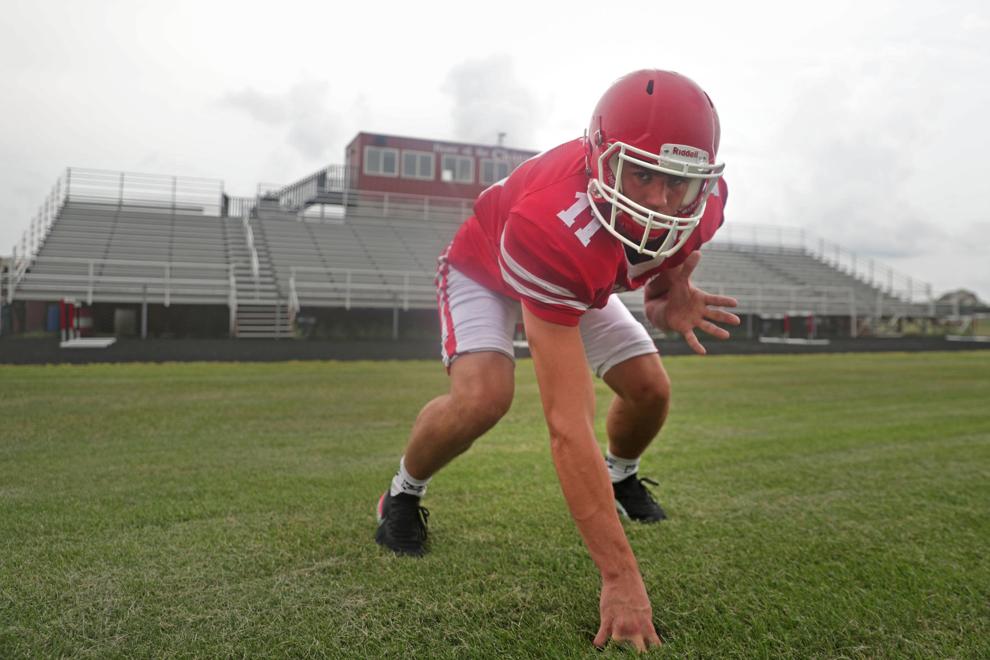 The 6-foot-6, 225-pound Seagreaves, who's orally committed to UW for football, was defensive player of the year and a first-team choice as a defensive end and receiver in the Rock Valley Large during the WIAA's alternate fall season in the spring. This fall, with Monroe playing in the realigned Rock Valley, Seagreaves again will play defensive end, but likely will see time at right halfback in the Wing-T. Entering this season, he was ranked as the No. 2 senior tight end in the state and No. 11 senior overall by WisSports.net.
Zach Gloudeman, sr., LB/RB, River Valley
The 6-1, 215-pound Gloudeman was a SWC first-team all-conference linebacker (36 tackles) and running back (618 rushing yards, 11 touchdowns, along with 14 receptions) in 2020. He's receiving NCAA Division I interest, including a preferred walk-on offer from UW, according to River Valley coach Tim Eastlick. Gloudeman was ranked as the No. 3 senior linebacker and No. 23 senior overall entering the season by WisSports.net.
Eugene Wolff, sr., RB/LB, Waterloo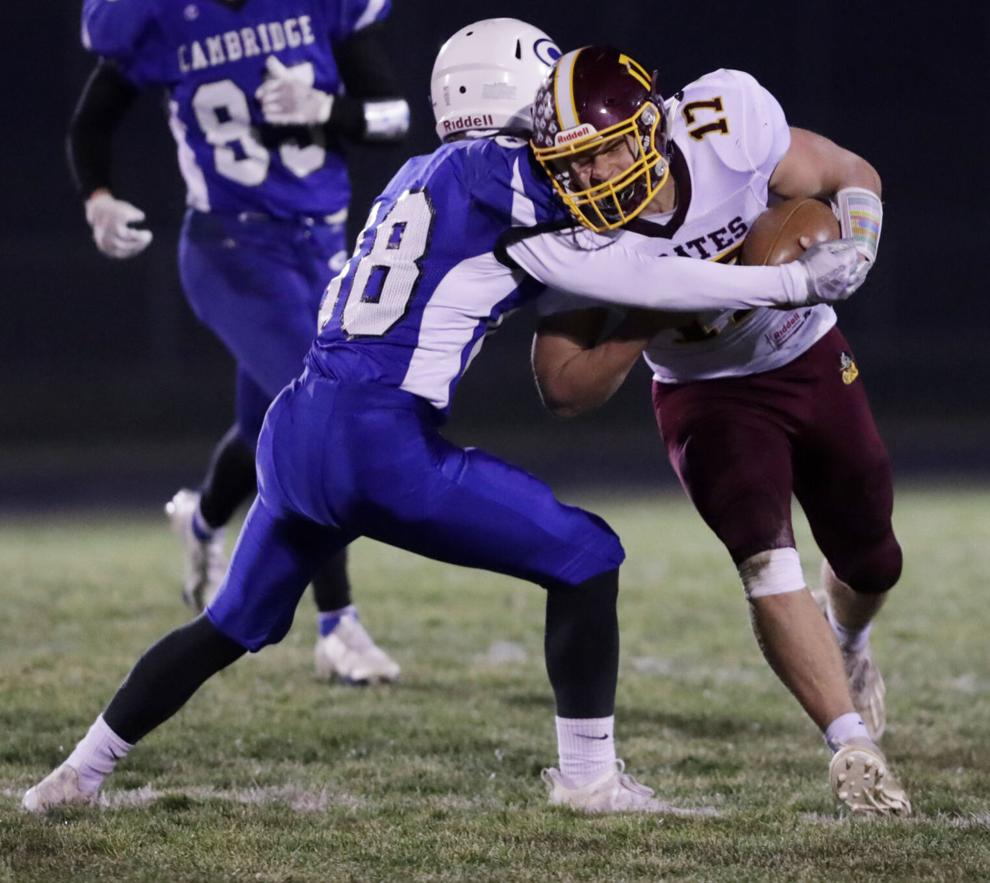 The 6-0, 185-pound Wolff was an Eastern Suburban first-team all-conference selection in 2020 at running back and outside linebacker for the Pirates. Wolff led the team in rushing yards and rushing touchdowns and anchored Waterloo's defense last season. He's ranked as a player to watch among senior running backs and senior linebackers by WisSports.net.