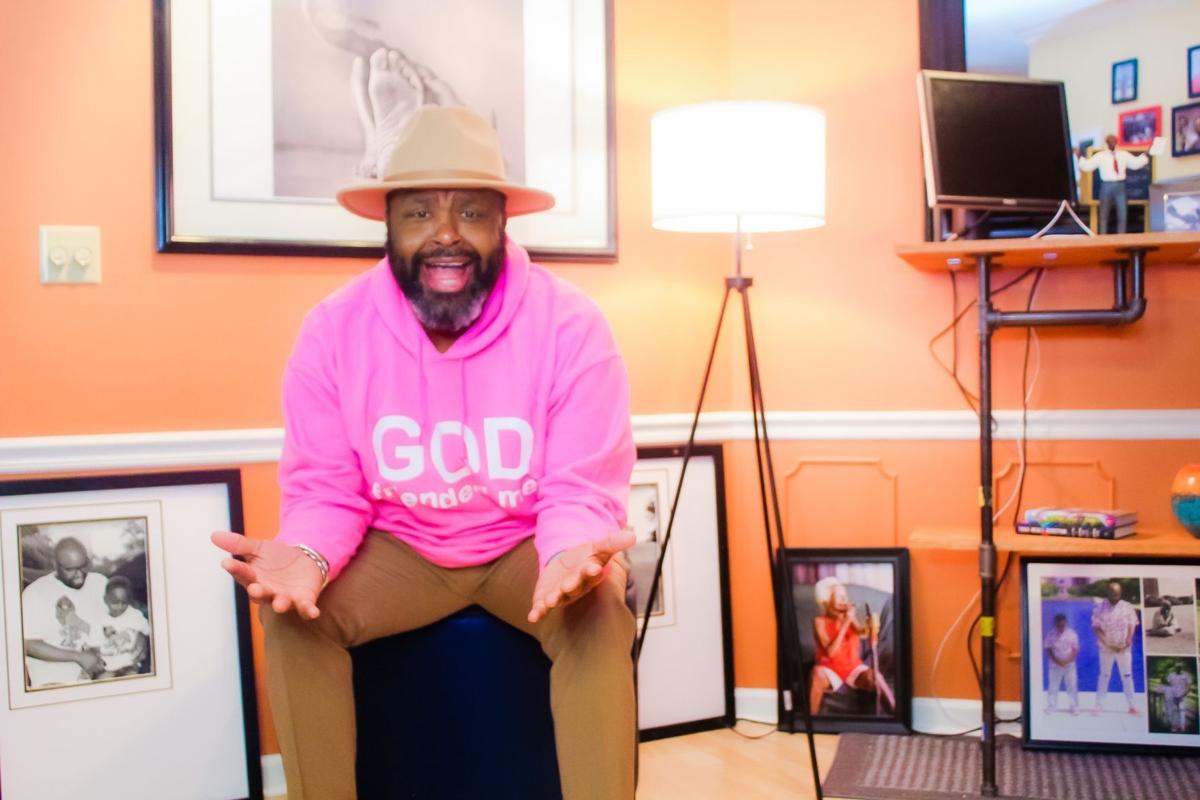 TJ McCray is accustomed to teaching students digitally.
Before moving to Madison in 2017, he worked for seven years in an administrative position for Connections Academy, a private company that manages public online schools across the country.
That prepared McCray, who is the Madison School District's director of instructional technology, to switch students to and prepare teachers for virtual learning as the COVID-19 coronavirus prompted in-person classes to be canceled for the remainder of the school year.
McCray oversees digital learning strategies and how to implement them, including the district-owned Chromebooks that are available for almost every student, online platforms used for learning and training on virtual teaching methods. He's also responsible for the district's library program.
The Madison School District is close to becoming a 1:1 district, meaning there is a Chromebook laptop available for each student, which has put the district at an advantage during the closure, McCray said.
But the switch to virtual learning, which started April 6, has not been without challenges, he said, particularly in figuring out solutions to reach the 3,000 students without internet at home.
In addition to keeping busy with work, McCray is doing his own remote education, pursuing a Ph.D. in educational leadership from City University of Seattle — a program he started before the longtime Houston resident moved to Madison.
McCray enjoys listening to live music, traveling and cooking during his free time. While two of those activities are tough to do amid the pandemic, McCray said he's continuing to find new recipes to cook as he's largely stuck at home and is "perfecting a nice pecan, chocolate chip cookie that is amazingly good."
What made you interested in the virtual learning aspect of schooling?
Before I came here, I was working for Connections, and that role in itself, it really opened my eyes up to virtual learning. When I originally took the position, what I had was just one client that I was working for doing program management, so I was helping them run a home-hospital (school) program that was online. ... I was working on virtual learning for students who couldn't go to traditional school — students who were home-bound, hospitalized, in residential treatment facilities. It just made me really think about how districts can really tap into and take advantage of virtual learning.
Do you think your time with Connections prepared you for this situation?
Most definitely. My time there running support for virtual schools taught me everything that I know right now. It's made it easier for me because my role was helping to manage 144 different partnerships, that was school districts large and small across nine states. Because it was so different, I was able to pull from all that knowledge. I know I am in Madison for this time and that's it. That is why I am here because I've been able to capitalize on those learned experiences for this moment.
Has the transition to virtual learning been stressful?
We have 27,000 students we're trying to support, so how do we do that in a way that's still equitable for all of our students. I think the stressful piece is not the planning, but just making sure you are really hitting the needs of all of our students. For me, it's just making sure like, "Am I really putting a plan in place that supports all of our students?"
What has the transition to widespread virtual learning been like from your perspective?
One of the things that benefited us is we started doing the work becoming 1:1. It was not a perfect transition, but I think it was an easier transition for us. We were very fortunate that we literally only had five schools that were not 1:1 schools, and those are five elementaries.