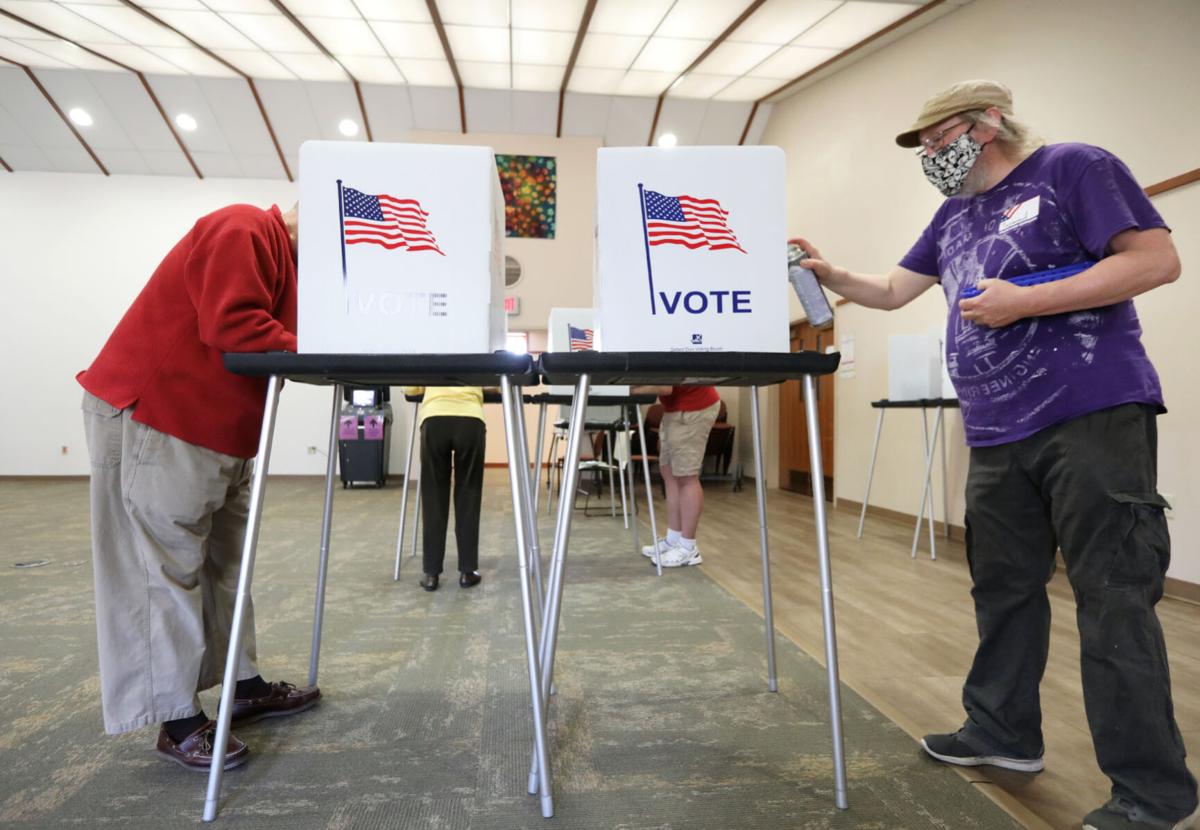 STATE SUPERINTENDENT
| STATE SUPERINTENDENT | Percent |
| --- | --- |
| All precincts reporting | |
| x-Jill Underly 526,286 | 58% |
| Deborah Kerr 386,392 | 42% |
Pecatonica School District Superintendent Jill Underly will be the next state superintendent, bringing to an end a contentious race for Wisconsin's top education position.
Underly, who had heavy backing from Democrats and teacher unions in an officially nonpartisan election, defeated former Brown Deer School District Superintendent Deborah Kerr by double digits, according to The Associated Press, which called the race at 9:26 p.m.
"Here's my promise to every family, student and Wisconsinite, young and old, regardless of who you voted for: I will always do what's best for our kids," Underly said during a press conference. "We have a long road ahead of us but I'm ready to get to work on day one and build a stronger, more equitable public education system that provides every child, every day, with a world-class public education system they deserve."
Underly edged out Kerr in a seven-way primary in February but had raised more than $1 million since the beginning of February, with the majority coming from the Democratic Party of Wisconsin. Kerr had raised about $71,000 during that same period, with large amounts from Republican donors.
The two had sparred over private voucher schools, returning students to in-person learning during the COVID pandemic and transgender athletes. Kerr's campaign manager and lawyer quit shortly after the primary after Kerr, who is white, tweeted about being called the N-word in high school. Both campaigns accused the other of improperly using their public email accounts.
Madisonians widely backed Tuesday the idea of 12-year term limits for council members but rejected other proposals as part of a series of advisory referendums on the spring election ballot.
But the campaign leading up to the election may prove to have been the easy part.
Long road ahead
As the winner in Tuesday's contest, Underly will be tasked with pushing the Department of Public Instruction's budget proposal through the Republican-controlled Legislature; closing one of the widest racial achievement gaps in the nation; advising districts on how to spend at least $2.2 billion in federal pandemic-related stimulus funds; overseeing a growing private school voucher system; and charting a path forward for more than 400 public school districts altered by COVID-19.
Underly said she plans to work with the governor and Legislature by assembling a bipartisan team to advocate for policies that strengthen public schools.
The election featured competitive races in 11 of 20 council districts, including three high-profile contests involving incumbents and challengers raising and spending what is believed to be record sums.
She also said the biggest issue she'll face as the new state superintendent is to make sure all public schools are open in the fall. The state superintendent does not have the power to order schools to reopen to in-person learning, but Underly promised to provide support to each district as they plan for the coming school year.
She suggested school districts may choose to begin the 2021-22 school year in August — state law sets the start date in September unless districts obtain a waiver — or extend the school day to help make up for lost learning time due to the pandemic. She committed to providing resources to districts to support students' social and emotional well-being.
Working with the Legislature to fix public school funding, expanding access to full-day 4K, and teacher recruitment and retention are also among her top priorities, she said.
Moving on
Kerr said she was disappointed, but she congratulated Underly and wished her success in her new role. Regarding what's next for Kerr, she said she's unsure.
"I'm going to take a couple of days to downshift, because I just retired from Brown Deer School District and I ran a campaign," she said. "I know God has a plan for me and I don't know what that is yet, but I'm going to stay engaged and continue to fight for all of the kids in Wisconsin."
Current state Superintendent Carolyn Stanford Taylor declined to comment on the campaign to replace her. But in remarks to members of the Legislature's budget committee earlier Tuesday, she urged lawmakers to restore the state's one-time commitment to fund two-thirds of the cost of education, which Underly said she supports.
"Former Governor Tommy Thompson first made this commitment in an effort to equalize the financial resources available to school districts by decreasing the reliance on property taxes," Stanford Taylor said. "It is an important commitment by the state to return to this promise."
Stanford Taylor was appointed to superintendent in 2019 by Gov. Tony Evers, her predecessor who was elected governor in 2018 after winning the superintendent seat three times. She did not seek election this year.
During her time as state superintendent, her administration called on school districts to include greater focus on phonics in their reading programs; worked with public libraries to increase broadband access to enhance remote learning; sought to expand access to free meals for children under 18; and won a federal grant to aid in expanding student mental health services, among other initiatives.
'Every aspect of our lives has been turned on its head': The COVID-19 pandemic one year on
A year into a once-in-a-century pandemic, Madison and Wisconsin continue to grapple with a virus that's killed thousands, destroyed businesses, upended school and changed nearly all aspects of everyday life.
It's been 12 months of grief, shutdowns, reopenings, protective measures, partisan fighting, lawsuits and loss. And now, hope.