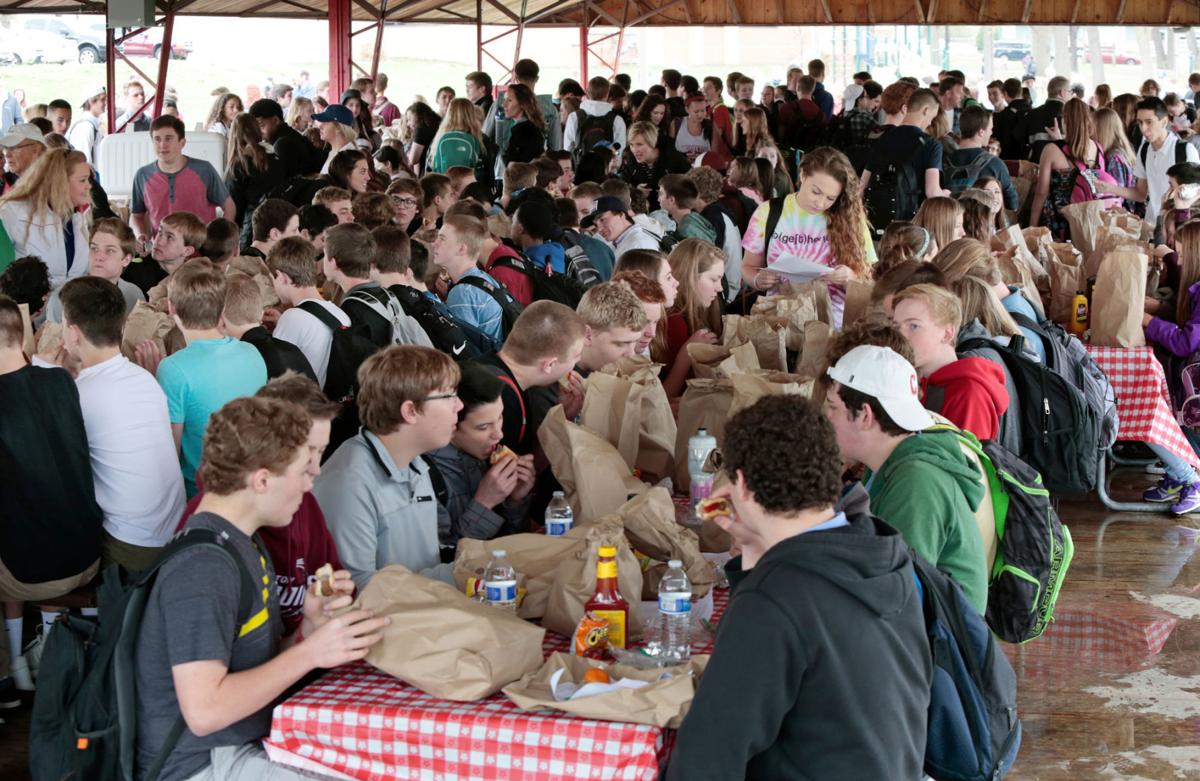 The faith-based "Jesus Lunch," which stirred controversy at Middleton High School three years ago, is expanding to Madison and Verona.
The noontime gathering where students can get a free meal and a Christian message is now being held weekly for students near Madison Memorial High School and Verona High School.
Melissa Helbach, one of the five moms who originally organized the Jesus Lunch for Middleton students in 2014, said the expansion was at the request of students from the two high schools.
"It's the same goal that we had at the Middleton location," she said of the expansion. "It is where we share the vocal truth, offer them a free lunch ... That's what it has always been, and that's what it'll continue to be for Memorial and Verona."
On Monday, about 20 Memorial students went to soccer fields across Mineral Point Road for the inaugural lunch, Helbach said, and about 30 Verona students went to Harriet Park on Wednesday for the gathering. The Middleton lunch, which is held at Fireman's Park adjacent to the high school, drew "hundreds" on Tuesday, she said.
It was the location of the religious lunch that had organizers and the Middleton-Cross Plains School District at odds in the spring of 2016.
At the time, the district leased the park from the city during school hours, and district officials believed the lease meant school rules regarding religious events applied to the park. But organizers argued the district did not have exclusive use to the park.
Things at the Middleton High School have settled down since then, Helbach said.
The three lunches — Mondays at Memorial, Tuesdays at Middleton and Wednesdays at Verona — will run for the first eight weeks of the fall semester and last eight weeks of the spring semester, she said.
Anyone is welcome to attend a Jesus Lunch, regardless of their religion, Helbach said.
She expects about $40,000 in fundraising will be necessary to run the lunches this school year.
Lunches for Middleton students, which included sub sandwiches this week, will continue to be prepared by organizers, she said. Students at Memorial and Verona will be served food from nearby restaurants. This week was pizza from Costco.