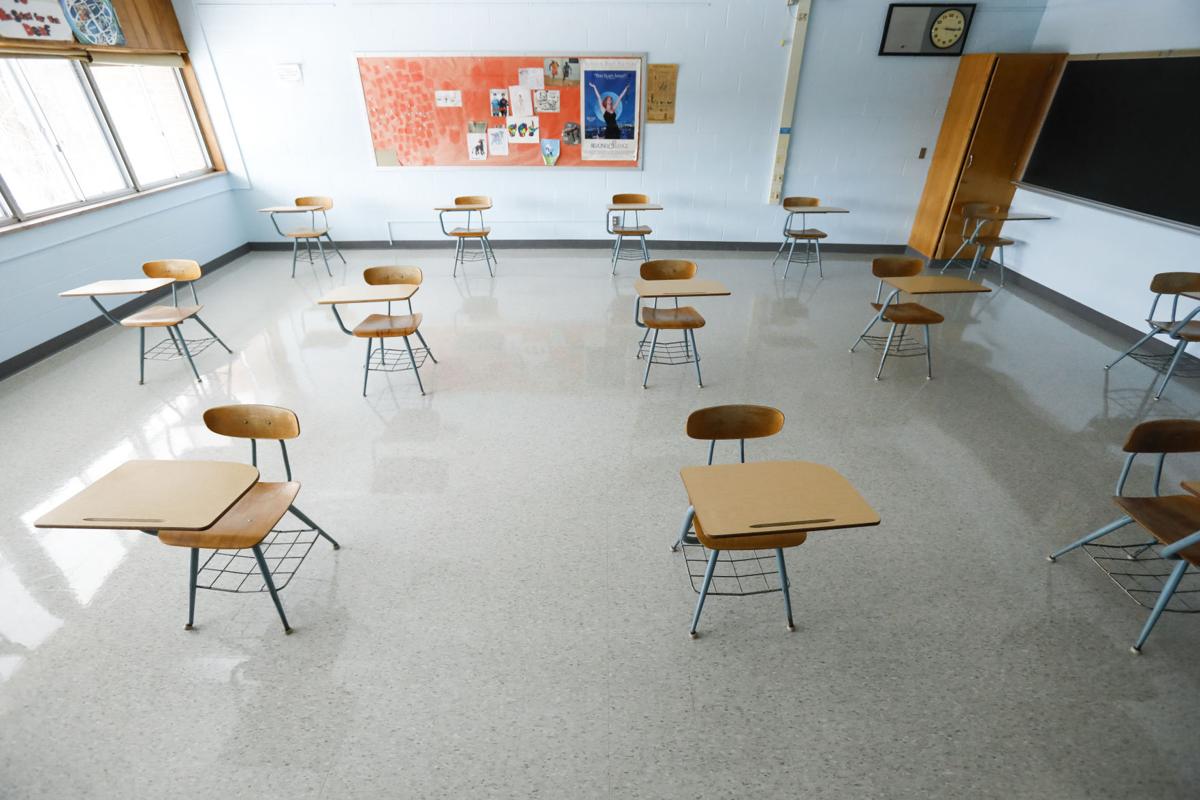 An independent review of COVID-19 mitigation measures at Madison School District buildings found that the steps taken are "more than adequate" to create a safe environment for students, staff and parents.
The 176-page report was posted to the district's website Tuesday. McKinstry, a local building company, conducted the Feb. 26 analysis of the school buildings and physical changes, such as air filters, that have been put in place to protect from COVID-19.
The report comes as the district plans to start reopening to in-person learning March 9, beginning with kindergarten students. Teachers and some community members have expressed frustration with the reopening plan, arguing that staff should be vaccinated first.
Some teachers and staff plan to teach their online classes from outside their schools buildings Thursday to protest returning to in-person classes before being immunized.
McKinstry said "it is clear" that the safety precautions the district has taken "meet or exceed" recommendations from local health officials and the Centers for Disease Control and Prevention to slow or stop the spread of COVID-19.
The firm said the measures also "meet or exceed" those taken by 14 other school districts that were reviewed.
"It is McKinstry's opinion that (the district) is taking more than adequate COVID-19 mitigation measures to provide their staff, students, parents and other visitors with a safe environment to learn and work in," the report states.
McKinstry inspected the air filters at Emerson, Marquette, Sandburg and Elvehjem elementary schools, O'Keeffe Middle School and La Follette High School. The firm found that high-performance filters have been installed in all of the schools.
The district also installed additional air cleaners in nurses' stations and rooms, and is operating "air handling equipment" for an additional two hours before and after school to "flush out the building spaces," McKinstry said.
McKinstry noted that the district has also added barriers in some classrooms and high-traffic areas, markings to help direct people through hallways, more space between desks, increased cleaning and a mask requirement.
---
WHAT'S YOUR QUIRKY QUARANTINE HOBBY? READERS RESPOND