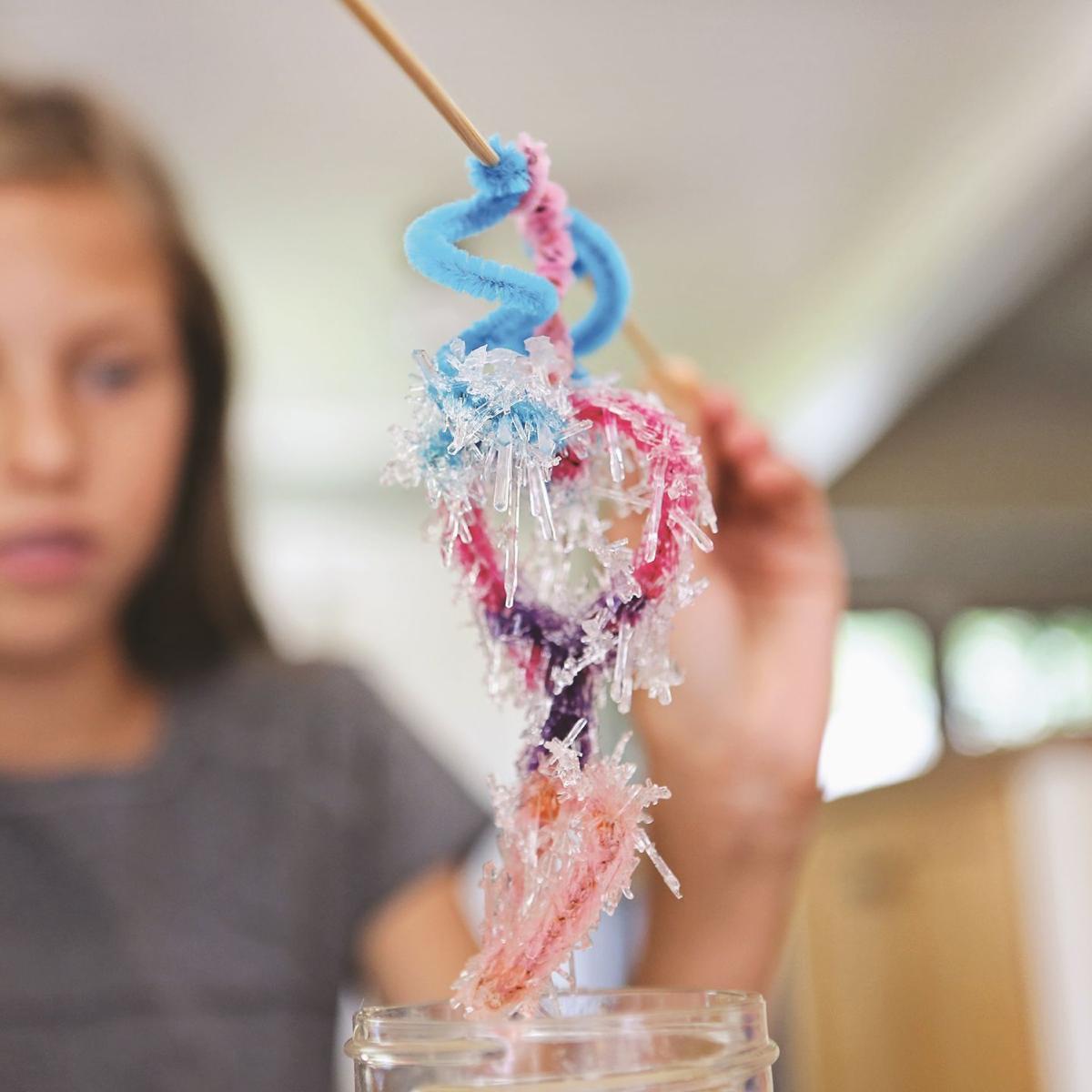 Learning math and reading online is one thing, but many children already are missing — and their parents already are stressing about — hands-on science education in this time of virtual learning.
But don't stress. Take a breath and pull out an old vinyl tablecloth, vinegar and baking soda and get ready for some fun.
"There are probably 50 science experiments you can do using stuff you have in your kitchen pantry and your junk drawer," said Liz Heinecke, author of seven experiment-based science books for children, including "Kitchen Science for Kids" and her latest, "Chemistry For Kids."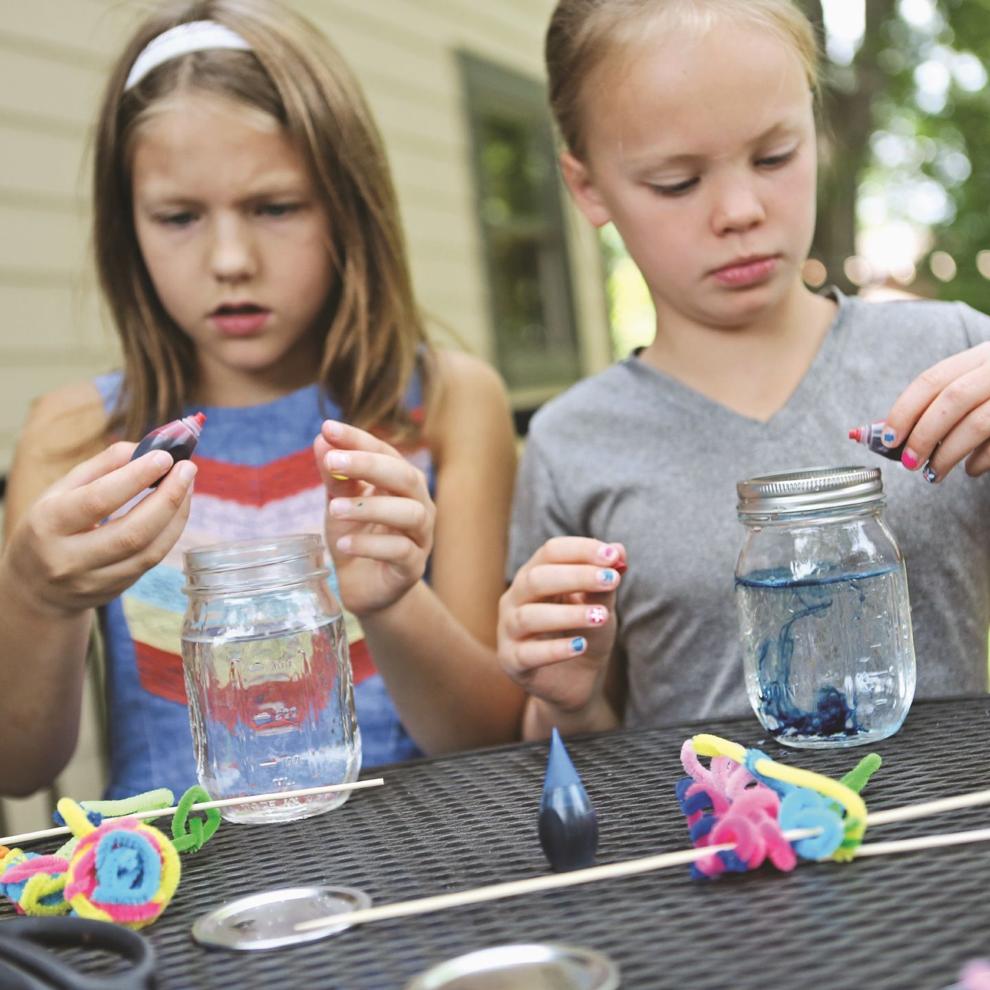 Heinecke, who earned her master's degree in bacteriology from UW-Madison and continued lab work there for five years before moving with her husband to Minnesota, said she's seen a surge in parents interested in how to make science fun at home during these months of quarantine and COVID-19.
"I can definitely see through my book sales that people have been buying a lot of science books in March and April," Heinecke said.
Plus, more than ever, children are jonesing for interactive (and sometimes messy) ways to learn.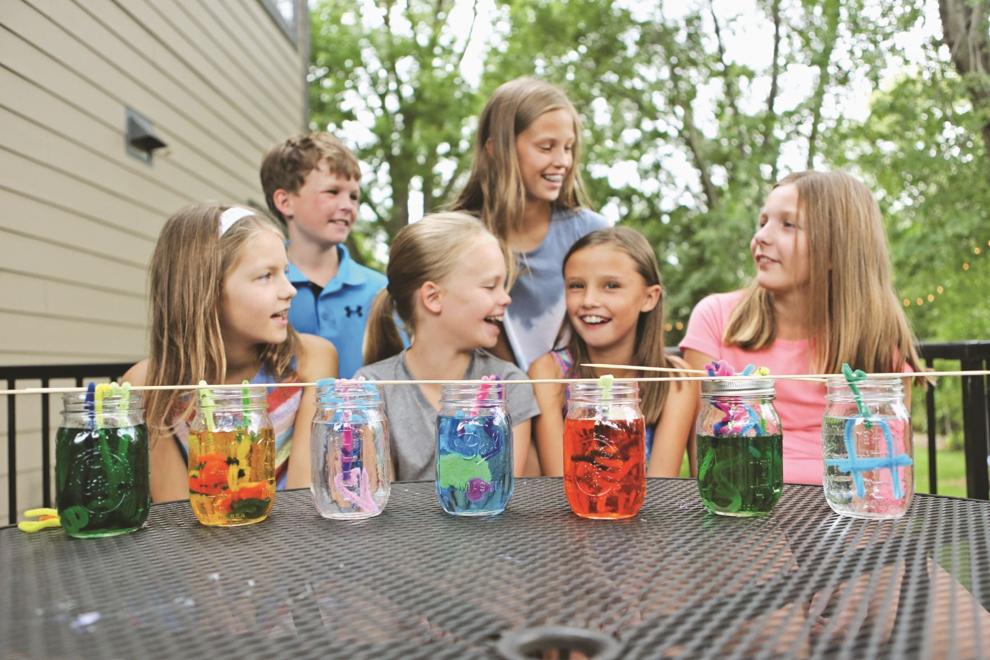 Teachers and leaders are doing a great job of educating online, but it is a very passive experience, Heinecke said. "Doing science at your kitchen table is a very active experience," she said. "And very important right now."
Even children who are really good at sitting and doing online learning need to interact, and it's important to "teach kids to see the science in the world around them," Heinecke said.
Making the most of what's right outside your front door is a good place to start when it comes to doing science at home.
"I think sometimes nature-based science gets short-shrift," said Kia Karlen, director of education for the Madison Children's Museum.
Investigating the science available right outside is a nice complement to all the online learning, she said.
Heinecke agrees. Science can be as simple as picking leaves during a nature walk and creating leaf rubbings, she said.
"Take advantage of every walk," she said. Secure a piece of duct tape inside out around a child's wrist and make a nature walk bracelet of items found along the way, she said. "It's like an art project, but it's also a science project."
With everyone stuck inside, Heinecke knows the last thing parents want is a messy science experiment. Part of the answer is to send children outside, and her book "Outdoor Science Lab for Kids" is full of ideas.
"You can really contain the mess by just using a rimmed baking sheet," she said.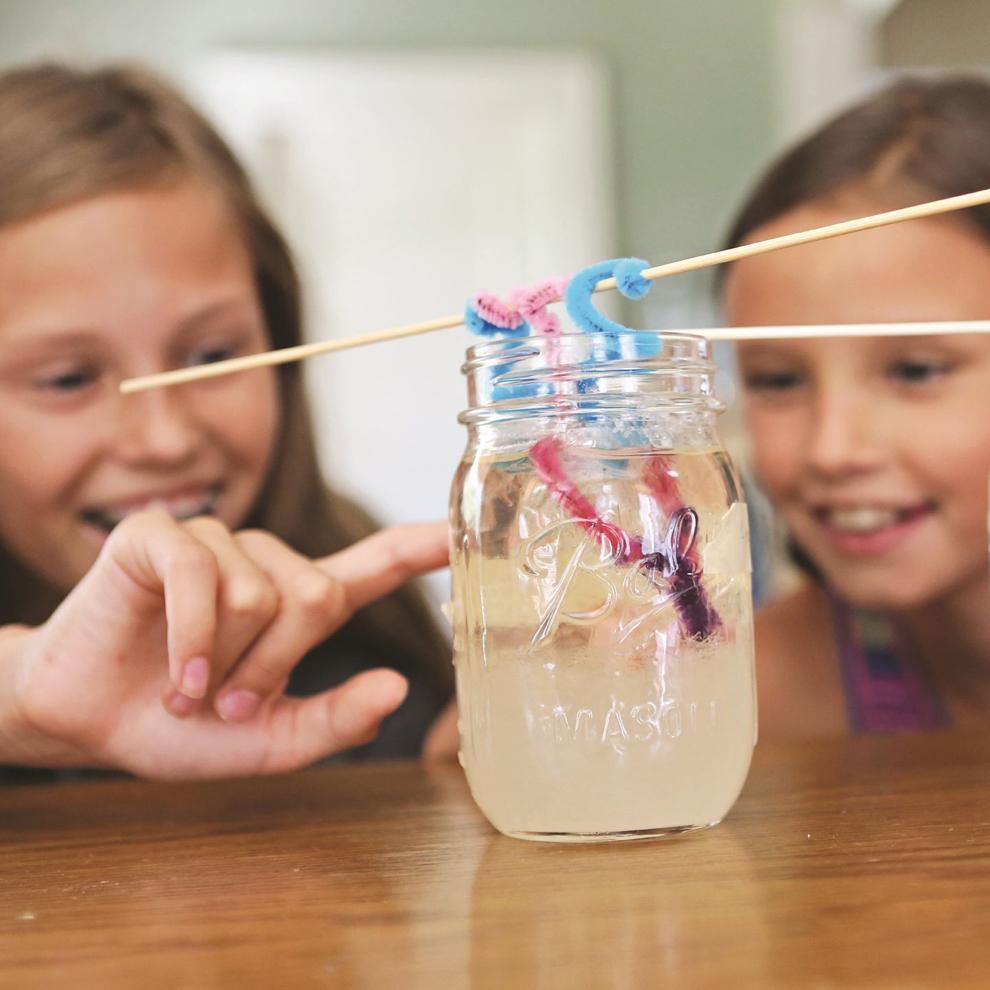 However, "now is the time to let your kid make a mess," Heinecke said. "I think it's an unique opportunity to take the time to do science at home because they're not involved in as many activities."
Don't have to miss out
"Something we continue to hear from parents is how they're concerned about their children missing out on social engagement," Karlen said.
"We've been thinking a lot about that," she said. And she has some ideas on how to socialize safely while incorporating science learning. If kids are old enough and able to social distance, meet another family at a park and have a science show-and-tell, Karlen said.
"What we know about COVID is being outdoors is safer in terms of being with other people," Karlen said, adding that being outside also has huge physical and mental health benefits.
If children are still wanting to Zoom with friends, Karlen suggests having them do simple science experiments together — like mixing baking soda and vinegar.
"It doesn't have to involve complicated experiments," she said.
Science for all ages
Heinecke said as a new mother she decided to stay home with her three children but "I still loved science and started doing experiments with them."
She started a kitchen science blog and would invite other children over to her house for "Science Wednesdays," tailoring her experiments to incorporate items she already had around the house.
Her blog and experiments became so popular through social media that she was asked to host weekly experiments on a local television station, which she still does today, and those experiences evolved into a writing career.
Heinecke stresses that children as young as 3 years old can participate in and learn from home-based science experiments.
At one point in the past, Heinecke's children were ages 2, 6 and 7, and "I needed to keep all of them occupied at one time."
Experiments like using cornstarch and water to make non-Newtonian fluid is something that is safe and interesting for younger children, Heinecke said. Another great chemistry experiment for young children is one looking at surface tension where you add food coloring to milk and then disrupt the surface tension with a small amount of dish soap and alcohol.
In her latest book, "Chemistry for Kids," Heinecke gives a brief biography of chemists past and present in addition to a corresponding experiment.
"I think it's really important for kids to have role models," she said of some of the chemists in her book, however, mentioning that not all scientists made great life choices.
In addition, though, "I think it's great to see how the face of science has changed," she said, noting that today not all scientists are white men and many really struggled for credibility.
Heinecke said she writes all her experiments like recipes, easy for children to follow and with ingredients largely available in a home pantry.
"It's great for kids and they're learning how to follow instructions," she said.
Plus, "I encourage making mistakes," she said. "Problem-solving is something that scientists have to do all the time."
While Heinecke knows children will miss time spent at school, she said doing science experiments at home does come with some benefits.
"In a way it's almost better than doing it at school because none of their peers are watching," she said. "They're not being graded."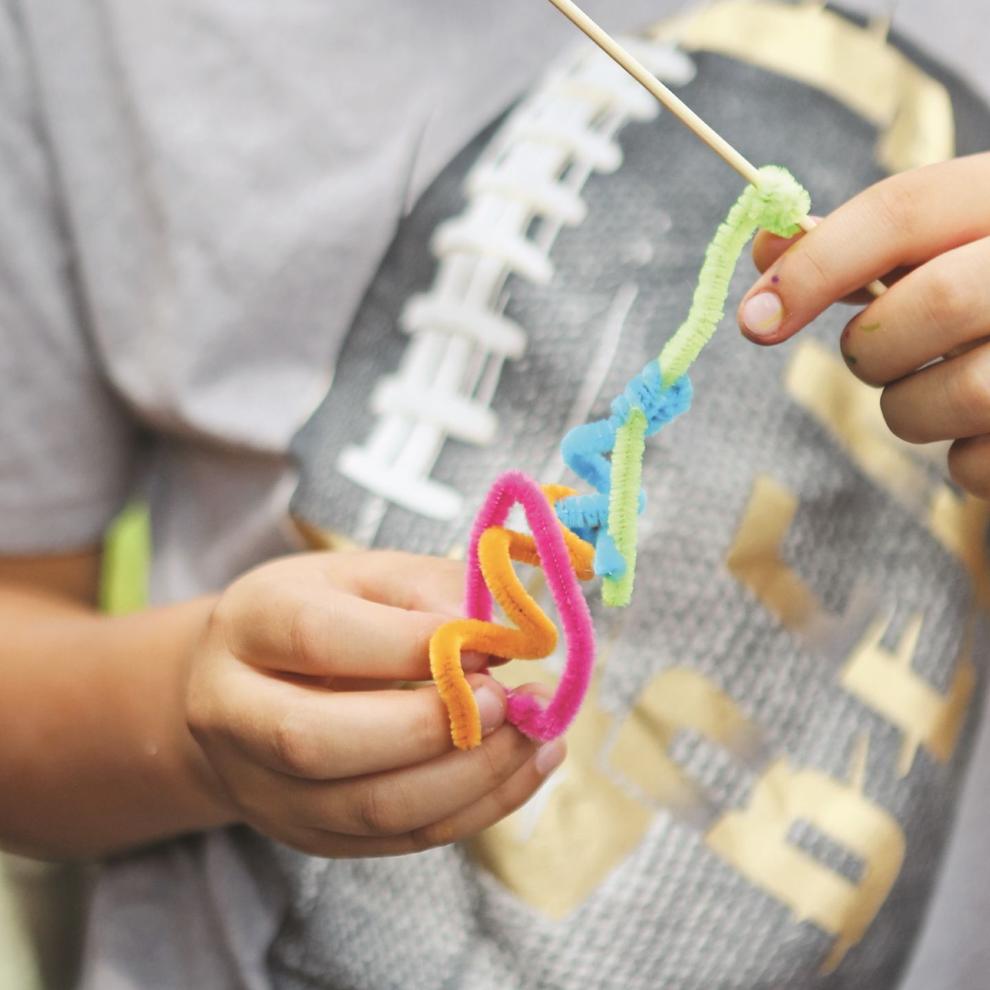 Parents need to remember they're not teaching their children to write science experiments using proper protocol, they're "trying to spark their interest and build their confidence."
"Experiences that you have as kids can really influence ... how you approach things in school," Heinecke said. "This time at home is really a great opportunity to do hands-on science."