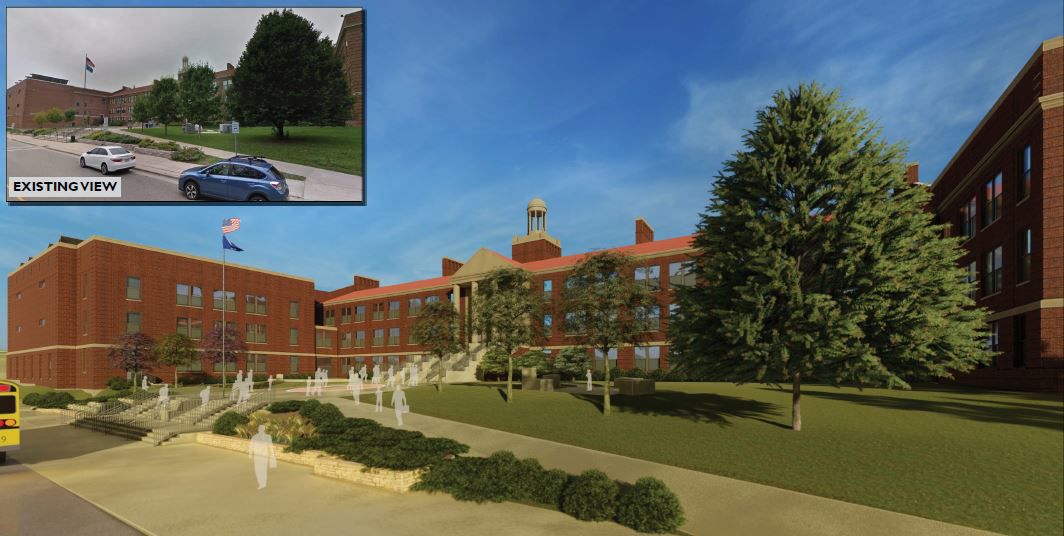 Partway through gauging the public's thoughts on a potentially large capital referendum next year, Madison School District staff say there has been "general support," so far, for an approximately $315 million measure to make improvements to schools.
No "red flags" have been raised during two months of feedback on a potential capital spending plan that could involve renovating the district's four main high schools, building a new elementary school and consolidating an alternative high school program into one location, said Andrew Statz, the district's head of accountability.
"We're encouraged by what we're seeing," Statz told the Madison School Board Monday while updating members on a "halftime" report of public input.
Through focus groups, meetings and an online survey, the district is asking the public about various parts of a possible facilities referendum for the November 2020 election.
What's unclear is the level of support for a possible $36 million operating referendum — also proposed for next year's presidential ballot — to allow the district to exceed state-imposed revenue caps. On that idea, there has been "comparatively little feedback," Statz said.
Many of the questions about an operating referendum have been technical, he said.
Statz said there's been more feedback on the facilities referendum because it's easier to see that a building needs work than it is to recognize "abstract" concepts in an operating referendum, such as teacher retention and small class sizes.
The potential facilities referendum, proposed at about $315 million, includes three main components:
$280 million for upgrades, renovations and repairs at the four comprehensive high schools: East, La Follette, Memorial and West.
$25 million to $30 million to construct a new elementary school on the South Side.
$6 million to consolidate the alternative school Capital High, which is currently divided between two locations on the Near East Side and Far West Side, into the Hoyt School building on the Near West Side.
Statz said there is "a lot of strong support" to upgrade the high schools since there is a "very apparent need" at the high schools, the newest of which was originally built in 1965.
He said some people have questioned whether a needs-based approach to dividing the $280 million proposed for the high schools would be better than spending the money equally, as has been proposed.
At each high school, there is similar work being proposed, such as renovated welcome centers, redesigned classroom spaces and improved mechanical systems. But the proposals also include school-specific projects like a new pool at West and converting a La Follette courtyard, referred to as "the pit," into classroom space.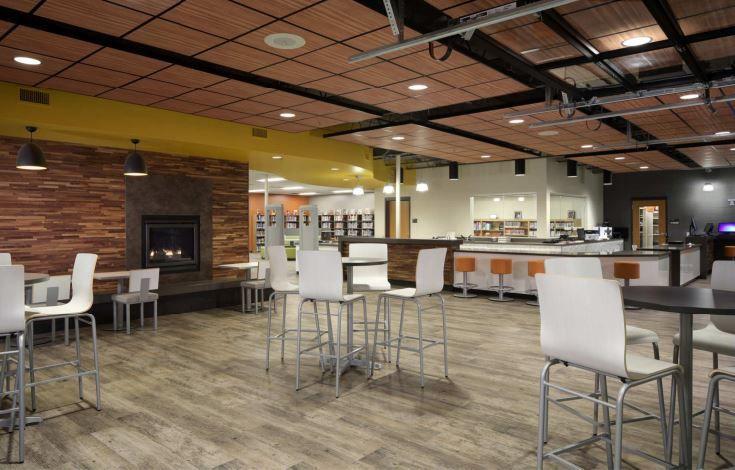 You have free articles remaining.
Board member Cris Carusi asked whether district officials are exploring the possibility of private fundraising, particularly for the arts- and sports-focused components.
Kelly Ruppel, the district's chief financial officer, said fundraising could be considered. But she said private money would likely act "in addition to," rather than replacing, any of the $280 million in borrowing proposed for the high schools.
There has been strong support to build an elementary school in the geographically isolated and diverse Moorland-Rimrock neighborhood south of the Beltline, Statz said.
It's too early to determine if there is a preference for a new school in that area becoming a new home for the dual-language immersion elementary school Nuestro Mundo or for it to act as a traditional elementary school.
If put on the ballot and passed by voters, a $315 million facilities referendum could raise property taxes on the average-value home, approximately $300,000, by $202 over several years.
Operating referendum
With the additional taxing authority of a previous operating referendum ending this year, the district is soliciting input on the ability to continue exceeding revenue limits.
An initial proposal by district staff suggests phasing in a $36 million operating referendum over a four-year period: $8 million in 2020-21, $8 million in 2021-22, $10 million in 2022-23, and $10 million in 2023-24.
Board member Kate Toews said she would be more comfortable with $5 million in the first year because "the ask for the city to invest in our schools is a big one."
If a new operating referendum is passed, the School Board could then permanently raise property taxes over the next four school years, potentially using all $36 million of authority.
In 2016, voters passed a $26 million operating referendum, which similarly was phased in over four years, ending in 2019-20. Over the four years, the School Board raised property taxes by about $22 million, or about $4 million short of its full authority.
Without the additional money from an operating referendum next year, there could be a $10 million funding gap if certain costs, such as the employee salary schedule, are maintained, district officials have said.
A $36 million operating referendum could raise property taxes on an average-value house by $198 over four years.
The district began gathering input on the referendums in September, and it will continue to do so through next month. A report on the feedback is slated to be given to the School Board in January.
The board is expected to decide in the spring whether to authorize the referendums for the November 2020 ballot.