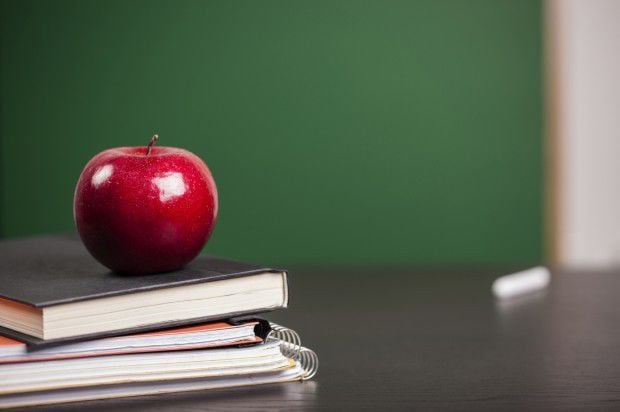 The Madison School District on Monday released a preliminary budget for next school year that officials said was "one of its most challenging" to balance in recent years.
The proposed spending plan was built on revenue promised by the state last year and does not take into account Wisconsin's projected $2 billion loss in tax revenues related to COVID-19. This means the district's finances may be further hamstrung as the pandemic's financial toll emerges in the coming months.
"This has been a very tight budget year with many difficult decisions along the way and next year may be even tighter," interim superintendent Jane Belmore told reporters in a call last week. "Many of the decisions we make in developing the budget are impacted by external factors beyond our control. This is true in an ordinary time and will be even more true this extraordinary year that includes unprecedented district closure."
The $476.1 million proposed spending package would increase property taxes by $46 for the owner of an average-value home in the district, now estimated at $311,500.
Faced with an $8 million shortfall at the beginning of crafting the 2020-21 budget, district officials propose cutting nearly 50 staff positions and doubling the share employees pay for health care premiums.
The total budget, which includes payments on debt service, capital maintenance and community programs, would slightly decrease from current-year spending, but the property tax levy would rise 2.9% to $339.5 million. The district's portion of property taxes on an average-value home is estimated at $3,386 next year, or a 1.4% increase, in the preliminary budget.
Operating expenses — which include costs such as teachers' salaries and classroom instruction — make up $432 million of the budget. The operating budget would decrease 0.22% from current spending levels.
Budget assumptions
District chief financial officer Kelly Ruppel said flexibility is key as the School Board moves forward in the budget process.
In creating the 2020-21 budget, Ruppel relied on revenue figures passed in the state's two-year budget last summer. For example, the state passed a $179-per-student increase in revenue-limit authority for next school year, which would generate about $4.8 million in new revenue for the district.
The district also estimated it will lose $5.6 million, or 15%, in state general aid — the district's second-largest source of money behind property taxes.
But these amounts may change in a budget repair bill related to the coronavirus.
"If any of those promises are reversed, the budget will need to be revisited between now and Oct. 1," she said.
The School Board is set to adopt the preliminary budget, which does not include two potential referendums eyed for November, during its June meeting. The board will finalize the plan in October, after the state budget and property values are finalized.
Labor changes
Personnel spending, such as salaries and benefits, makes up 82% of the district's operating budget.
The district anticipates a cumulative reduction of 47.5 full-time-equivalent positions, which represents about 1% of all employees.
Projected student enrollment declines mean the majority of job losses would be in teaching and educational assistant positions. The district's central office would be reduced by eight positions, saving $1 million.
The preliminary budget provides an estimated 1% base wage increase for employees and average salary increase of 3% when factoring in the salary schedule, which rewards teacher education levels and experience.
The highest allowable base wage increase under state law this year is 1.8%, though it's unclear at this point whether Madison Teachers Inc. will bargain for more. Doug Keillor, the union's executive director, said the focus is on supporting teachers in virtual learning through the end of the school year.
"There's too many uncertainties to engage in base wage bargaining right now," he said. "The real issue is the budget is incredibly uncertain. What that means for staff and salaries and budgets right now is to be determined."
The preliminary budget also includes "significant" changes to employees' health care plans, including the addition of a $100 deductible for individuals and a $200 deductible for those on a family plan.
The percentage of premiums employees pay would also rise, from between 1.25% and 10% to between 2.5% and 12%, with higher-paid employees contributing more. The change would take effect July 1.
The district "can simply not afford to continue to pay" its current share of employee health benefits, Ruppel said.
Student support
The budget plan highlights programs that prioritize equity, student support and mental health services.
"(The School Board) really put equity first in our budget conversations," Belmore said, adding that investments are targeted toward students who need the most help.
Among proposals included in the budget are:
$215,000 to expand mental health programming.
$50,000 to help a second group of teachers on provisional licenses attain full special-education teaching certification in response to a shortage of special-ed teachers in the district.
$400,000 to adopt new K-5 reading materials in English and Spanish.
$300,000 to continue "micro school" programming for up to 25 high school students significantly at-risk of not graduating.
[Editor's note: This story has been updated to correct the amount of money allocated to adopt new K-5 reading materials in English and Spanish in 2020-21.]