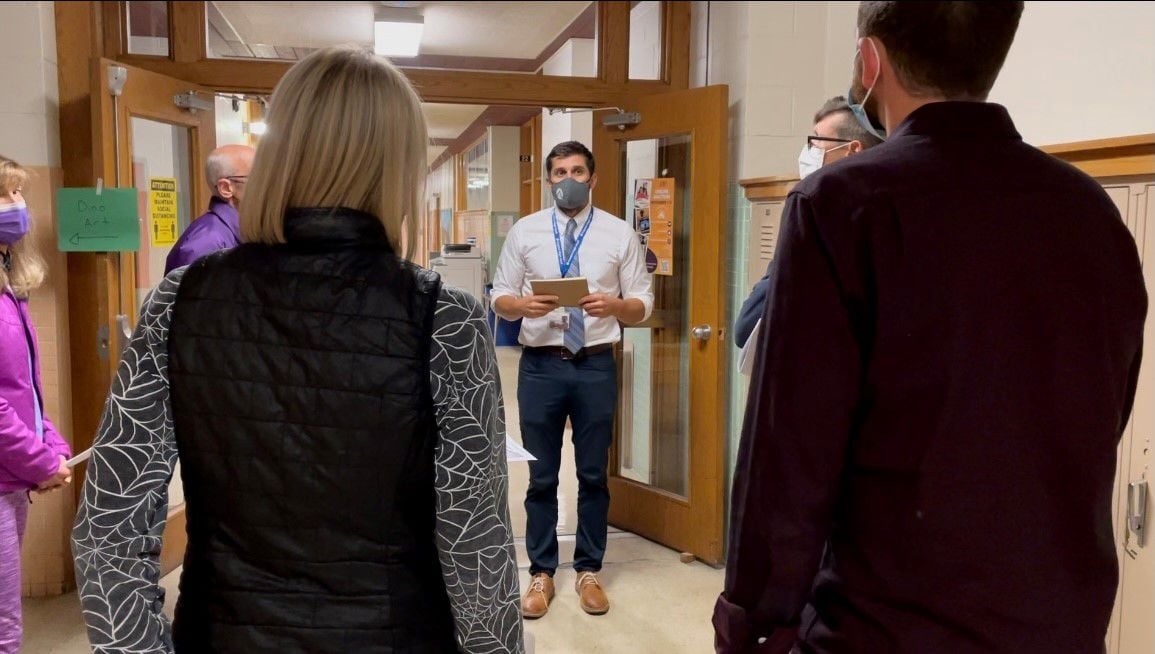 Community members — some of whom have opposed relocating one of Madison's alternative high schools to the Near West Side — were invited in Thursday for a look at the future home of Capital High.
The alternative high school that primarily serves low-income students of color who struggle with traditional educational settings will move to the Madison School District's former Hoyt School at 3802 Regent St. in the fall of 2023. Capital High students currently attend school at three locations throughout Madison, which officials say is inadequate for a proper education.
About 25 nearby residents toured the facility with Capital High Principal Quinn Craugh in an effort to give skeptical residents a firsthand look at the building and flip the opposition that prompted a failed petition to block the school's relocation earlier this year.
"Tonight's about the vision and the questions that still linger," Craugh said before the tour.
The building on Regent Street, which currently houses Madison School & Community Recreation, would see substantial renovations in the coming years. Beyond retrofitting the space for classrooms, the building will have its gym converted into a cafeteria and will include new additions such as a fitness center, a garden, a wheelchair-accessible elevator and a day care for student parents.
Some nearby residents' central concern is the school's impact on traffic. But Craugh stressed Thursday that only 10 out of Capital High's 200 students drive to school, with the rest coming to school on buses.
"Our students don't have the privileges or the means to drive," Craugh said.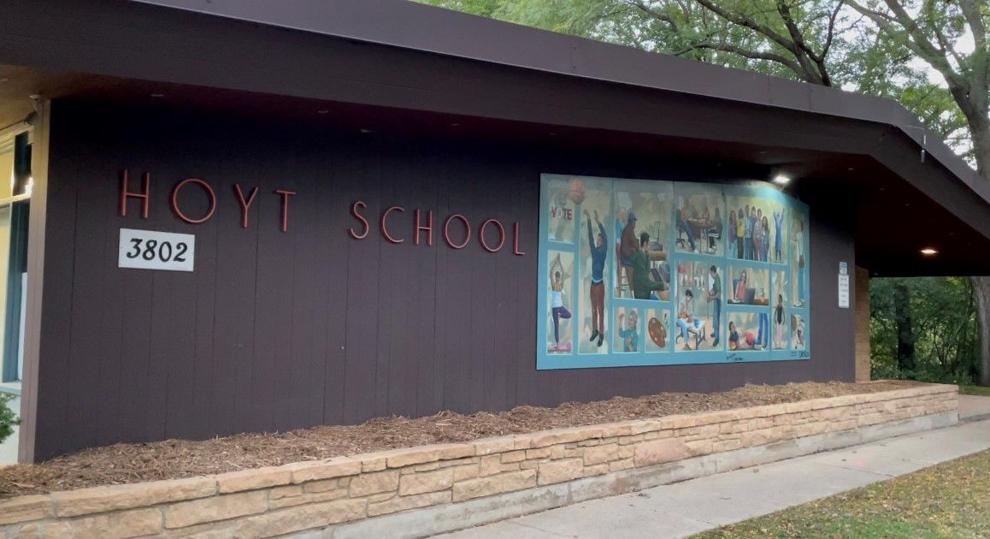 While renovations haven't started, Craugh detailed how other spaces in the building will be converted to house workshops for culinary arts, small engine repair and other trades that help earn students industry certifications.
"You're going to hear a theme of trying to fill the gaps and needs in the workforce that exist not just in Madison but in the country," Craugh told those taking the tour.
Capital High currently does not have plans to expand beyond 300 students in the coming years. When residents asked how Craugh would respond to a student body larger than 300, he said he'd lobby the district to keep to its original plans for the school.
Expansion of the school was part of the district's $317 million capital referendum in November 2020, which included $6 million to provide a single central facility for Capital High.
Residents made an appeal against the school's relocation to the city's Plan Commission in July, though it was rejected by the City Council the following month.
Despite the neighborhood opposition, nearby resident Katie Eklund-Kilgus said after the tour the school's benefits far outweigh any traffic disruptions.
"I thought the tour was great," Eklund-Kilgus said. "I'm really impressed with the vision they have for the building. ... It just sounds like they've tried to balance the needs of the community with the needs of the students."