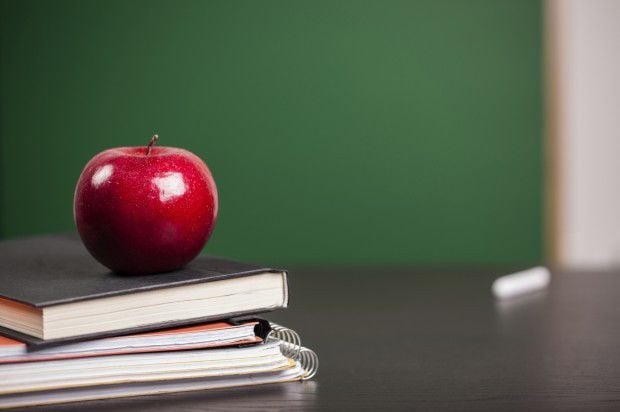 The statewide program that provides a taxpayer subsidy for students to attend private schools experienced a 37% increase in enrollment this year.
In 2018-19, 7,119 students participated in the voucher program that is available to students living in Madison and other areas outside of the Milwaukee and Racine school districts. That number grew to 9,764 students based on the state Department of Public Instruction's annual fall headcount that took place Sept. 20.
The total number of private schools in the statewide program grew this year to 254, up from 213 last year.
The program for students with disabilities — the newest of the state's four voucher programs — also had a large bump in participation this year, growing by 55% to 1,058 students.
In the two other voucher programs — for Milwaukee and Racine students — participation increased to 28,978 students, or by 0.26%, and 3,650, or by 9.5%, respectively.
Across all four programs, enrollment went from 40,039 to 43,450 students, representing an 8.5% increase.
In Dane County, three new schools joined the statewide voucher program this year after Lighthouse Christian School in Madison had been the sole school in the county participating since the statewide program's inception in 2013.
You have free articles remaining.
Abundant Life Christian School in Madison enrolled 16 students on vouchers, or 6.4% of its total school population; High Point Christian School in Madison has 75 students in the statewide or special-needs programs, or about 30% of its student body; and Westside Christian School in Middleton enrolled 50 students, or 38.5% of all students at the school.
For 2019-20, Lighthouse Christian School enrolled 121 students in the statewide voucher program and 19 students through the special-needs program, making up about 70% of the student body.
Proponents of the voucher programs say they provide educational options for families who might not otherwise be able to afford a private education, while opponents argue the programs funnel money away from local school districts.
Students are eligible for a voucher if their family is below a certain income threshold, which is $55,220 for a family of four participating in the statewide program this year. The payment for a full-time student in the statewide program enrolled in kindergarten through eighth grade is $8,046, and $8,692 for high school students this year, which comes from the state general aid slated for the school district the student lives in.
In return, districts are able to count the students on vouchers as part of their total head count, which factors into the state-imposed limit on how much district's can raise in property taxes and how much general aid it receives.
Payments to the Dane County schools this year are expected to be: Abundant Life, $131,320; High Point, $634,762; Lighthouse, $1.1 million; and Westside, $362,070.
Overall, the state's four voucher programs are expected to cost $351.2 million this year.