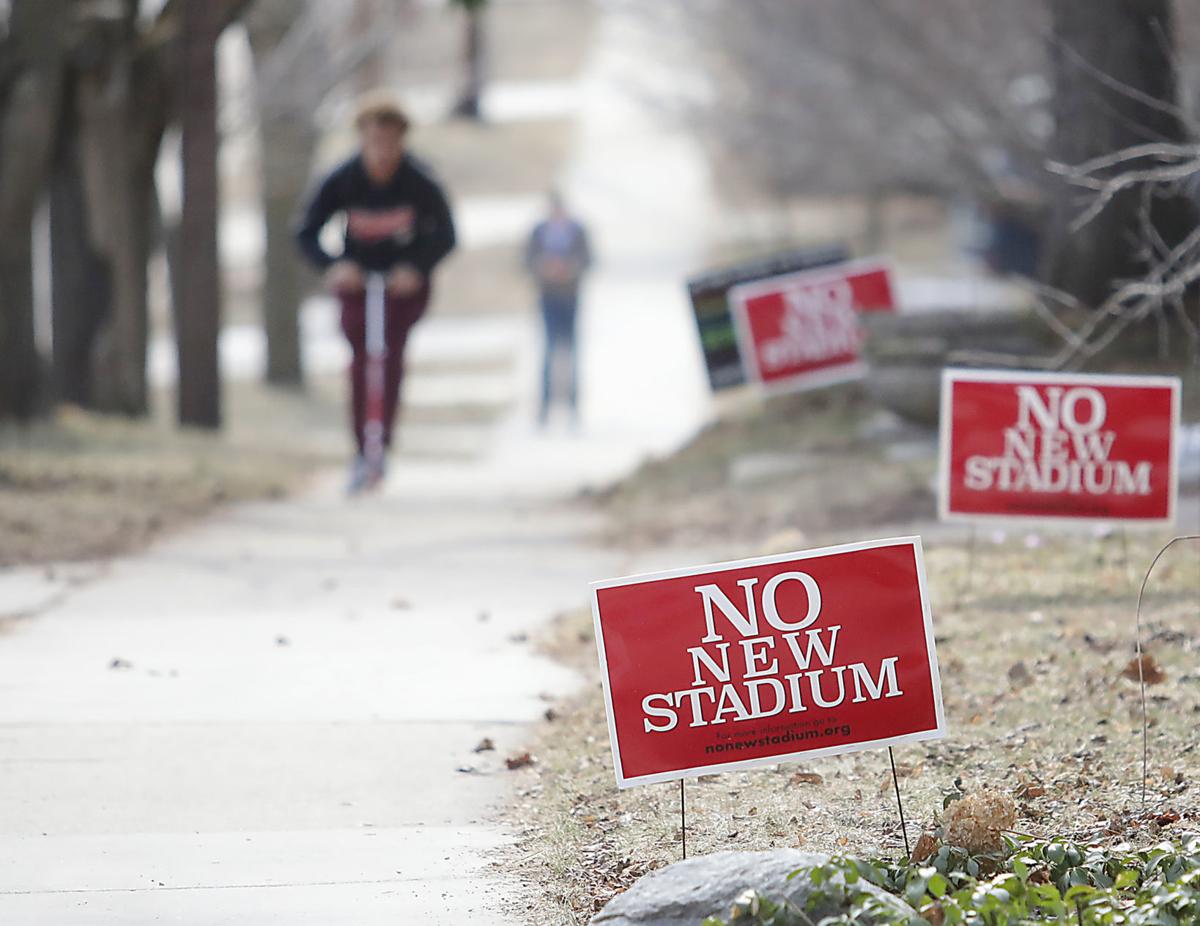 Residents involved in a months-long effort to stop upgrades to a private high school's athletic field on Madison's Near West Side have since last year been the victims of a series of anonymous, derogatory mailings and other harassment.
One of the postcards includes a photo of one of the residents and alleges he was "taking pictures of young females" and to call Madison police. Another depicts a coffin and includes the phrase "your home in 10 years."
Members of the group No New Stadium, as well as the area's City Council member, Ald. Tag Evers, were reluctant to talk to the media about the mailings for fear of encouraging more of them and giving a platform to the person or people behind them.
But Madison police responded to a complaint about the mailings in late March, and police and residents have urged victims to report the activity through the Police Department's self-reporting system.
According to the March police report, a group of about 16 neighbors with No New Stadium had over the previous six months received the postcards, had yard signs destroyed and been subjected to abuse online. The report includes seven mailings submitted to police by residents.
You have free articles remaining.
A No New Stadium spokesperson, who declined to be identified for fear of being harassed, said Monday the activity has continued but said the group "decided early on that we would prefer no media attention on this. The behaviors have been reported to the police and there is a criminal investigation underway."
Michael Elliott, president of Edgewood High School, said the school does not condone the harassment and that staff, students and parents have been made aware of it, with students specifically told such behavior is unacceptable.
"We're unaware of anyone ... in our community being involved in any of those activities," he said.
Edgewood wanted to make $1 million in improvements to the athletic field site, including stadium seating, bathrooms, concessions and more, but the plans were abandoned in the face of neighborhood opposition. It still hopes to add lighting, a sound system and about 600 more bleacher seats so its football team can play there, rather than at host sites.
Opponents believe the school agreed to limit the field's use to practices and physical-education classes and worry the upgraded facilities with football games would create noise, traffic, environmental damage and other problems in the largely residential Dudgeon-Monroe neighborhood.