Following more than 2½ hours of spelling, Eagle School fifth-grader Maya Jadhav outlasted last year's winner of the All-City Spelling Bee to take home the first-place medal Saturday.
Spellers from 44 public and private schools as well as homeschool groups competed in the spelling bee, sponsored by the Wisconsin State Journal, at Madison Area Technical College's Mitby Theater.
Jadhav, of Fitchburg, daughter of Nitin Jadhav and Terra Theim, will advance to the Badger State Spelling Bee at the same location March 16. The top three spellers from that spelling bee will advance to the Scripps National Spelling Bee in May.
Jadhav and Edgewood Campus School seventh-grader Frankie Bautista were the final two spellers for the second year in a row. Last year, Bautista placed first, but both advanced to the state spelling bee because a word given to Jadhav was mispronounced.
Spring Harbor Middle School's Gang Wang placed third.
Words this year spanned a range of topics and a range of language origins. They included marzipan, which is a sweet confection; zephyr, a gentle breeze; khor, a dry ravine in Sudan and neighboring regions; and harpsichord, a keyboard instrument with strings.
In the final round, Bautista, also of Fitchburg, daughter of Ryndon and Shiela Bautista, misspelled Vaucheria, the genus of a type of green algae. Jadhav spelled that word correctly followed by adenoiditis — an inflammation of enlarged masses of lymphoid tissue — to clinch the city-wide trophy.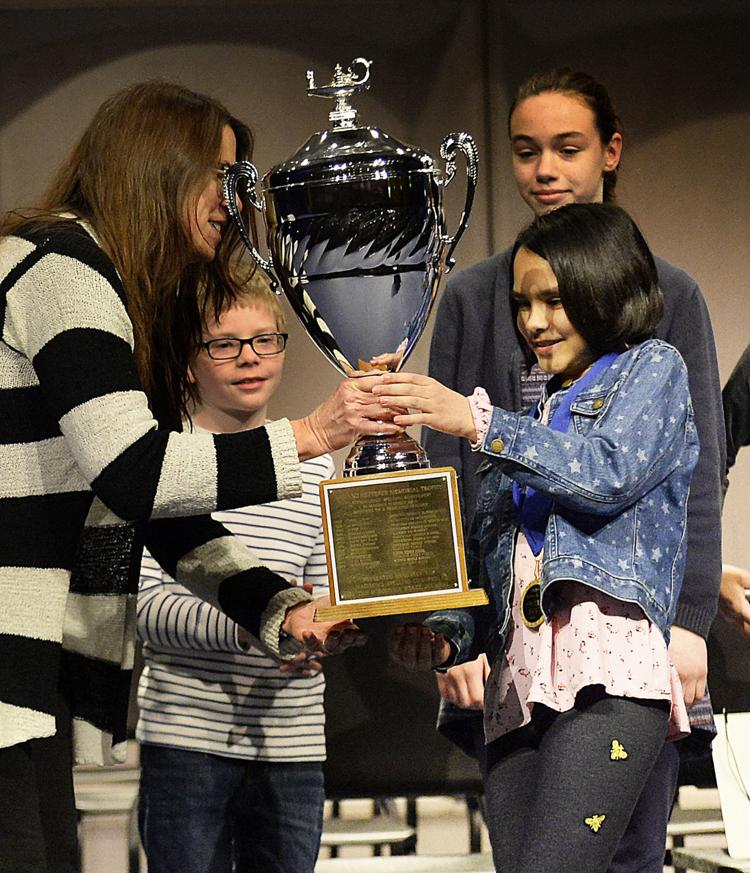 Knowing a word's language of origin is important for spellers, Jadhav said. Different languages spell individual sounds differently, which can help contestants guess the spellings of unknown words.
You have free articles remaining.
"If I get a word I don't know, I can break it down into little parts I do know," Jadhav said.
Jadhav said she also spends time practicing for the spelling bees. She studies from lists, learns origin languages and reads a lot.
The Mitby Theater stage didn't make Jadhav as nervous as it might have made other spellers, she said. After all, last year she competed at the Scripps spelling bee, which was broadcast live on national television.
When it was just her and Bautista left on stage, Jadhav said she started getting nervous, mostly because the words got harder.
"I was a little nervous because I didn't know the words anymore," Jadhav said.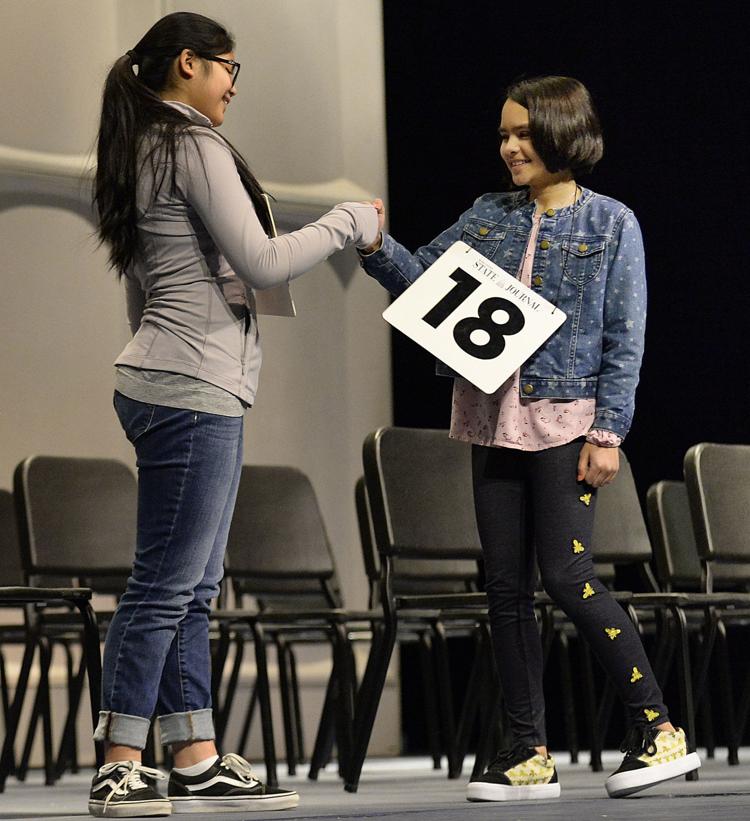 She had expected to face off against Bautista as the final two, Jadhav said. Bautista said she expected the same.
"I was expecting for her to win," Bautista said of Jadhav. "She's a smart girl."
The two went back and forth several times before a winner was declared, with words such as mot juste, which means "exactly the right word," and cinquedea, a type of medieval dagger, tripping them up. A winner is not declared unless that speller can spell the runner-up's failed word and one more word.
Last year, Bautista, replaced her brother, Martius, in the spelling bee and went on to win. Martius Bautista had won the previous four city-wide spelling bees.
Also placing among the 10 spellers were: Shriya Kullar, Hamilton Middle School; Maggie Nornberg, St. Ambrose Academy; Kevin Du, Shorewood Hills Elementary School; Evan Sherer, Van Hise Elementary School; Eli Stevens, Kennedy Elementary School; Josh Holdener, Leopold Elementary School; and Matthew Brock, from Toki Middle School.