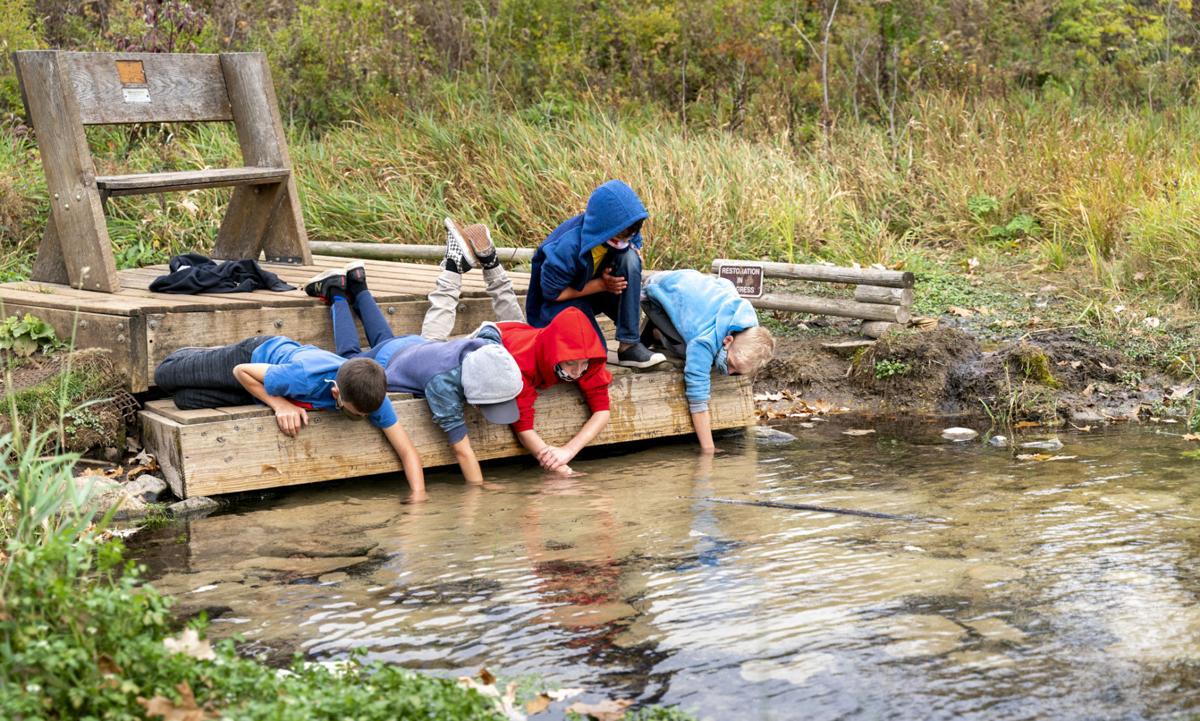 Older students at Madison Community Montessori School have become nomads during the pandemic.
While most of their learning is done online, they head to different sites in the Middleton area at least once a week for an outdoor education experience called "Learning Out." Staff meet them there with a van packed with the necessary school supplies.
"I'm kind of nicknaming it the 'school mobile' because it is filled with everything we need,'" said Kate Sargent, who teaches fourth through sixth grades, which is called upper elementary.
The Middleton school has come up with the hybrid model to keep students safe during the COVID-19 pandemic but also give them a chance to interact and spend some time in nature, which is integral to the Montessori philosophy.
Sixth-grader Samantha Noel said she likes being able to talk with her friends but is sad that some of them are in a different group.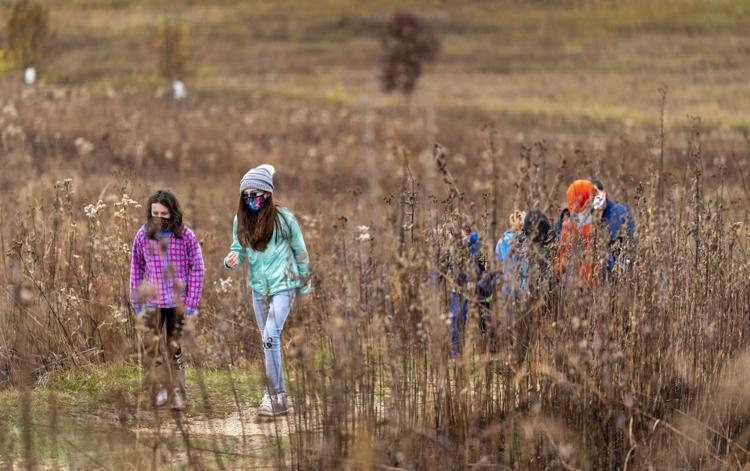 "But I like being able to connect with my new friends," she said.
It was a brisk fall day, and Samantha showed how she can layer as it gets colder by zipping the thinner jacket she was wearing into her heavier "snow coat."
The staff has equipped the van with a plastic set of drawers that contain sanitizer, hand soap, toilet paper, paper towels, extra masks, thermometers, first-aid kits and cleaning supplies.
The van also stores vinyl tablecloths for the picnic tables, books, curriculum materials and sports equipment. Students bring mats for times that they sit apart on the ground.
When weather was nice and predictable, the students went to outdoor sites for half a day on two different days. Now they have moved to one full day to take advantage of the sporadic nice weather.
"It's nice that we can do it. But I do kind of wish for normal school," sixth-grader Phoebe McIntyre said. "It's fun but it's cold."
Fourth-graders Xavier Shannon and Sawyer Minten and fifth-grader Owen Baldock, who were sitting on a picnic table at Middleton's Orchid Heights Park during a break, agreed that a favorite part of outdoor learning is the hiking. Part of their day was spent at the adjacent Pheasant Branch Conservancy.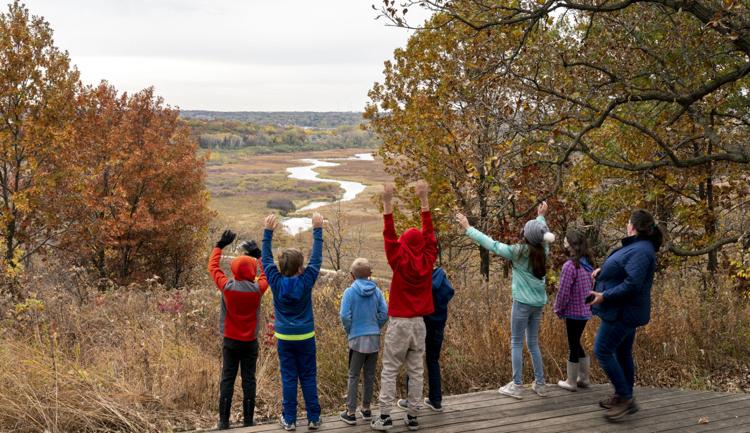 Sargent said one day a student caught three fish at Middleton's Lakeview Park before the group headed across the street to Marshall Park. The students had been learning about effigy mounds, and on another day got a chance to see some at Governor Nelson State Park.
They also hiked on trails at Festge County Park and noticed some fire pits that might be handy in the colder winter months.
Service work is another important component for Montessori schools, so some of the outside time has been spent in activities such as removing invasive species and restoring forest land at Governor Nelson State Park.
Erin Freiberg, interim head of school, said school leaders knew lessons would be primarily online but wanted students to still have social and emotional interactions with peers and teachers in a safe way.
Learning Out is an option for fourth- through eighth-graders. Children in preschool through third grade are in class in the school building unless families have opted for online learning.
Staff members have been able to find sites with restroom facilities. The school also shared information with families on dressing for the weather, because Learning Out is scheduled to take place unless it's below 20 degrees or wet and cold.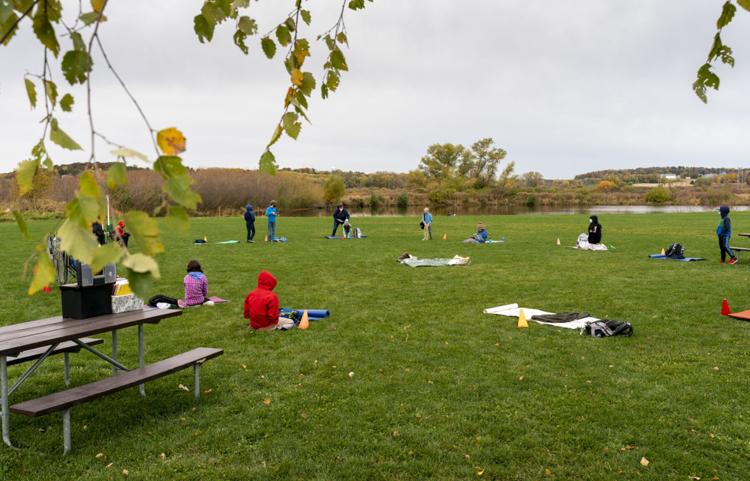 Parents have seen a difference in their children even though some were skeptical at first, Freiberg said.
"A lot of parents, going into the year, they didn't understand how it was going to work or be of benefit," Freiberg said. "Those times at the park, those kids are really coming alive."
Freiberg said the difference of a hybrid model is "pretty remarkable." She has a high school daughter who has an all-online curriculum and sons in sixth and eighth grades at Madison Community Montessori.
Not that it has been all fun. But it's all in the perspective.
"Kids were complaining when it was raining," she said, adding, "They kind of make good memories out of it, too."
[Editor's note: This story has been updated to correct the grades eligible for Learning Out. The program is an option for fourth- through eighth-graders.]