Madison and other local school districts say they won't use their share of a $100 million infusion of federal funding, which Gov. Tony Evers promised last week while signing the biennial budget, to address long-term budget challenges.
Evers' office said Tuesday that districts can expect to see between $120 and $130 per pupil from the $100 million infusion, an estimate that could change based on data collected at the beginning of the 2021-22 school year. Evers has said the funding will help districts with long-term costs like employee raises or benefit cost increases.
But officials in districts across Dane County are concerned the additional one-time funds, without a stable increase in state funding written into the biennial budget, will widen the gap between revenue and expenditures in the years ahead.
The Madison School District, for example, will likely receive an extra $3.4 million in one-time funds. But spokesperson Tim LeMonds said the district does not anticipate using the funds to cover salary increases or other ongoing costs. Instead, the funds will be used to cover things like redesigning classrooms and addressing student mental health concerns.
The money will be provided to Wisconsin schools through the federal Coronavirus Relief Fund created under the CARES Act, which was signed into law by former President Donald Trump.
The one-time funds will be provided in addition to the $2.3 billion Wisconsin schools are expected to receive through Elementary and Secondary School Emergency Relief, or ESSER, and will be distributed to districts through one payment by the end of the year. Unlike ESSER, there isn't an expiration date regarding use of the additional funds.
Districts will be able to use the $100 million for non-pandemic-related expenses but, as LeMonds said, because the funds are a one-time distribution, they "would likely and wisely not use (the funds) for recurring expenses."
Earlier this month, the Department of Public Instruction released a report that showed 140 school districts across the state, including Madison, could see a decrease in state general aid under the biennial budget. The report outlined that, under the spending plan, Madison could expect an estimated 13% decrease, or $5.1 million less, in general school aid. That estimate could change based on data and enrollment numbers at the beginning of the 2021-22 school year.
Madison already anticipates increasing property taxes by 3.83% on the upcoming December tax bill. The district plans to raise wages 3.23% next year, but has been in dispute with the teachers union over cementing those raises in contracts because of uncertainty about the state budget.
District voters last fall approved a $33 million operating referendum, which district officials are planning to use for raises, COVID-19 costs and programs to address student learning disparities over the next few years.
Based on the per pupil estimate, Madison would receive roughly $3.4 million from the additional $100 million in federal funds.
Those funds will be used for infrastructure updates, addressing mental health needs, online learning, expanded wireless connectivity, innovative learning spaces, classroom redesigns and other pandemic-related costs, LeMonds said. The district will not use the funds for operational expenses including staff salaries and cost of living increases in an effort to avoid a funding cliff in future years when the one-time funding disappears, he said.
Middleton-Cross Plains School District spokesperson Shannon Valladolid said the district plans to put its share of the $100 million toward summer programming over the next few years, as well as early literacy efforts and improvements to technology infrastructure, hardware and software.
The majority of Dane County school districts were unable to provide a detailed plan for how they would allocate the federal assistance, but a number of officials said the $100 million does not make up for what they see as a budget shortfall.
"In our view, one-time funds should not be spent on recurring and uncontrollable expenditures like utilities, transportation, health or dental insurance and compensation," said Jerrud Rossing, director of business services for the Monona Grove School District. "But when the Legislature doesn't allow for any new per-pupil funding, they pigeonhole districts into using one-time funds to cover these expenditures. This ultimately pushes the problem down the road and creates a huge financial cliff for districts."
The McFarland School District is set to move into a budget deficit in the next few years due to a lack of increase in per-pupil spending in the biennial budget, said the district's director of business, Jeff Mahoney, as the additional funds would close just one-third of the district's estimated deficit in their budget, which is expected to be ratified in October.
'Widening' a gap
Public school advocates released a joint statement Thursday that decried the budget, calling it a "gap-widening" spending plan that "fails" the state's children.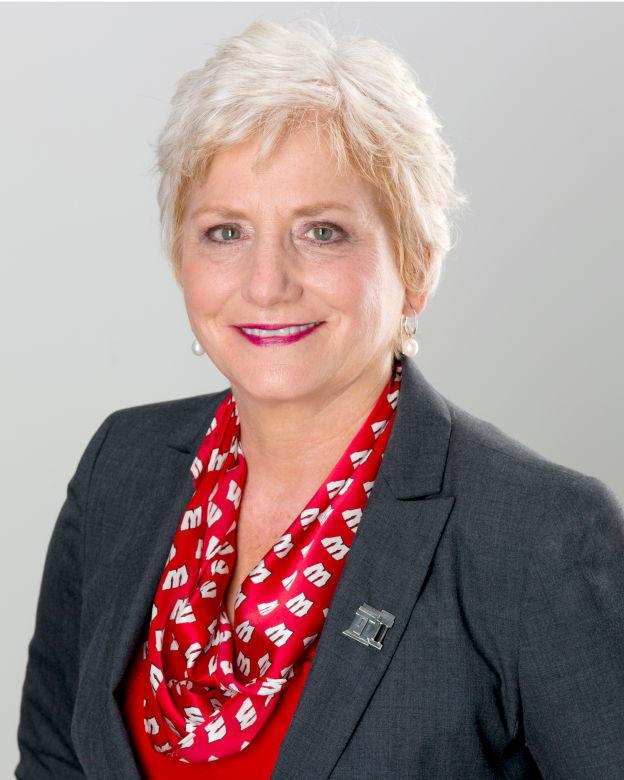 "Governor Evers proposed an education budget that offered a road map to closing the gaps for Wisconsin's children. His budget invested in closing the special education funding gap, meeting the needs of rural students, addressing mental health needs, and providing adequate aid statewide," said Julie Underwood, president of the Wisconsin Alliance for Excellent Schools, and Heather DuBois Bourenane, executive director of the Wisconsin Public Education Network, in the statement. "Outrageously, the budget passed by the legislature reroutes students to a status quo which underserves them and shifts the state's responsibility to fund public schools onto local taxpayers."
Evers blocked $550 million from being transferred into the state's rainy day fund using his veto power, resulting in what is expected to be a $1.67 billion surplus in the state's general fund by the end of the biennium. Evers said those funds could be diverted to K-12, but it would require legislative action.
Republicans and Evers have highlighted how the budget funds two-thirds the cost of public education, but it does that by pumping hundreds of millions of dollars into public school coffers without a corresponding increase in the state-imposed limits on district revenue. As a result, districts will be forced to lower property taxes, rather than use those extra funds for ongoing costs. Districts also have the option of asking voters to pass a referendum to cover those long-term costs.
Eye on future
Rep. Joel Kitchens, R-Sturgeon Bay, vice-chair of the Assembly Committee on Education, said the fiscal cliff issue that districts are raising is "a legitimate concern." However, he said Republicans are planning to use the $1.67 billion surplus to increase the revenue limit in the next biennial budget.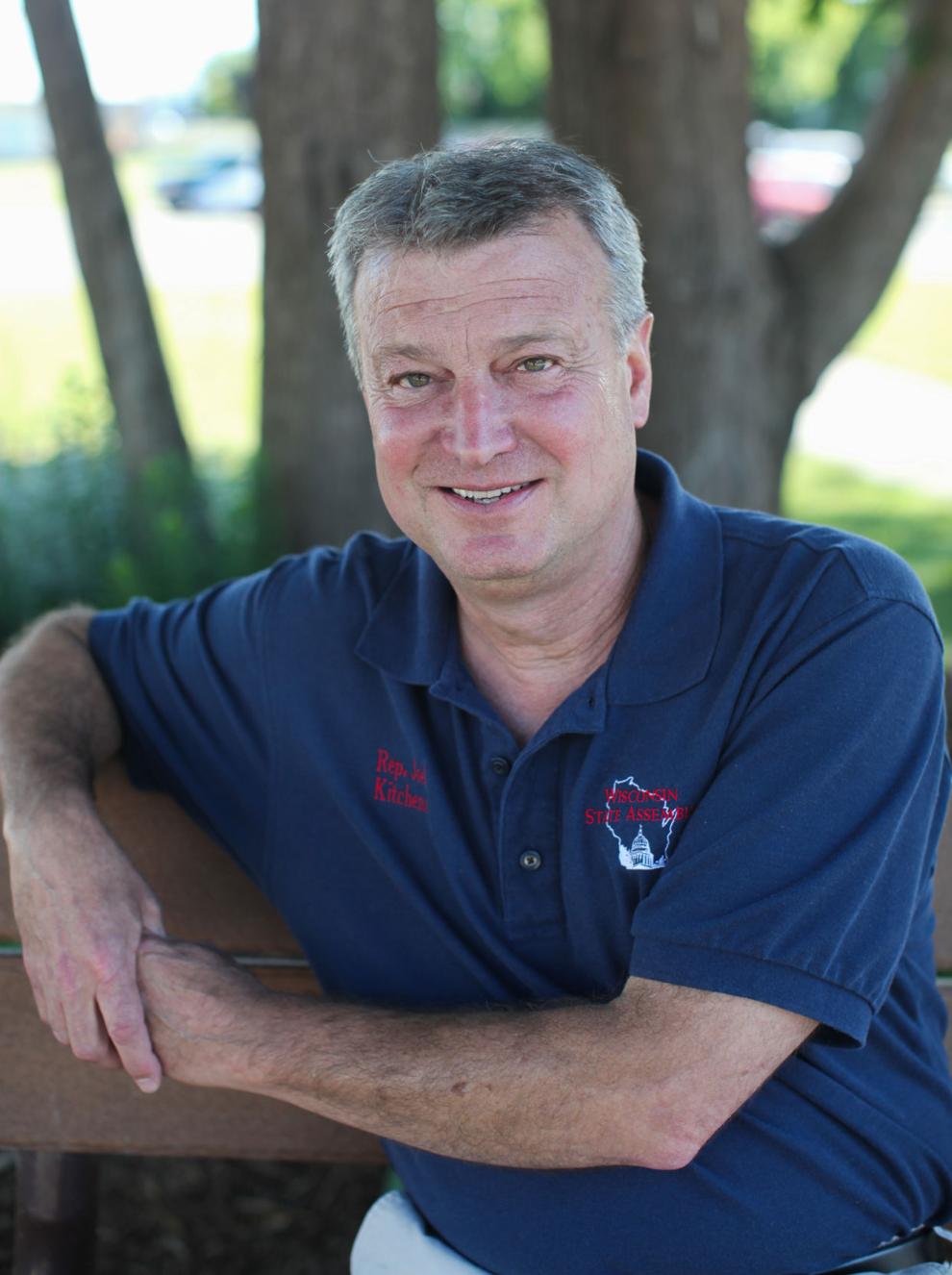 "We've got a big surplus right now, so at least in the Assembly, our plan is to hold onto that surplus and have it ready for next time so that we avoid that cliff," Kitchens said.
Kitchens said he anticipates a "much more generous" increase in state aid in the next biennium.
Senate Education Committee vice-chair Sen. Kathleen Bernier, R-Chippewa Falls, defended the state budget increasing K-12 funding by $128 million — a tenth of what Evers had proposed — noting the $2.3 billion influx of federal COVID funding.
"Just like any other responsible entity, to the best of their ability schools should use the guaranteed ongoing state money for ongoing expenses and should use the new one-time federal money for one-time expenses," she said in a statement. "When it comes time for the next budget the Legislature will of course listen to the needs of school districts and how they fit into the big picture of available local, state, and federal funds."
---
Highlights of Gov. Tony Evers' 2021-23 budget proposal
$91 billion budget raises taxes on big manufacturers, expands middle class tax credits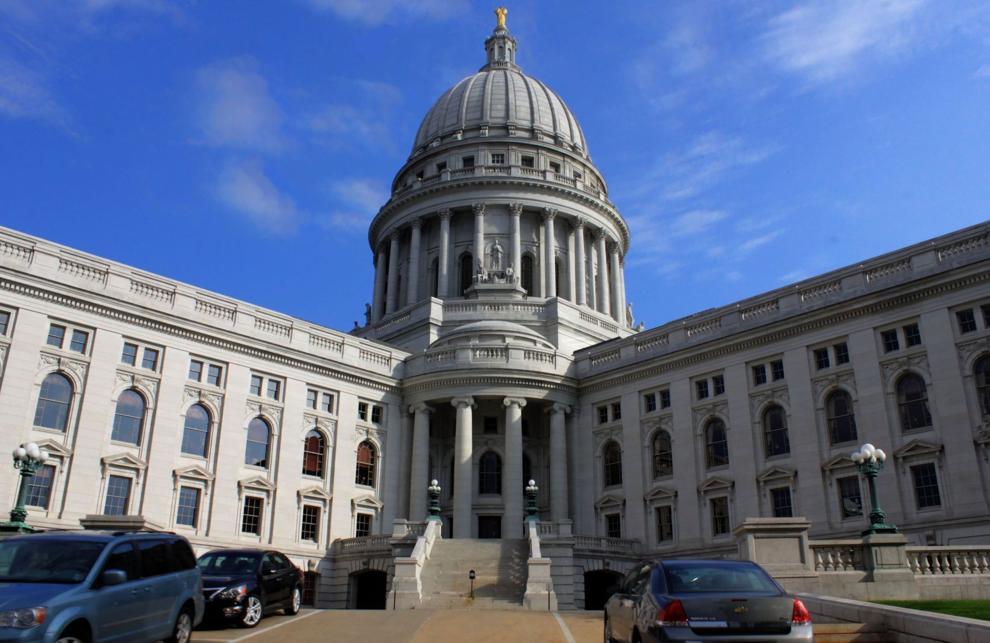 Democratic wish list included in budget proposal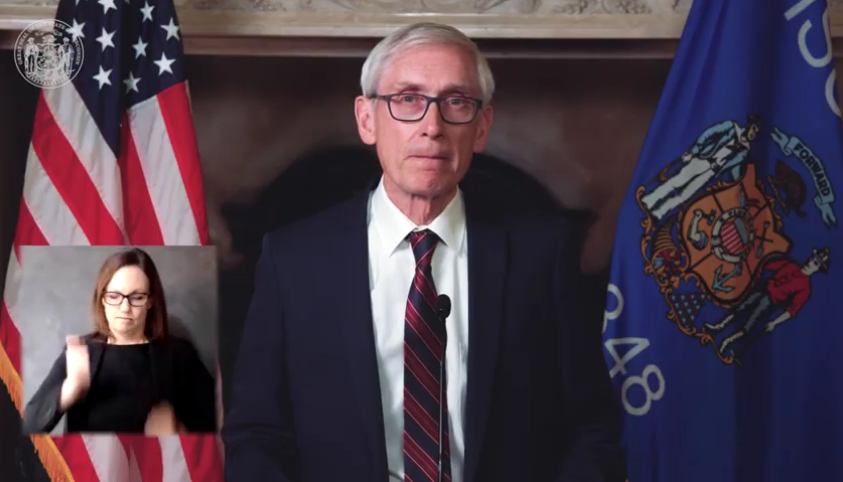 Big boost for UW System in budget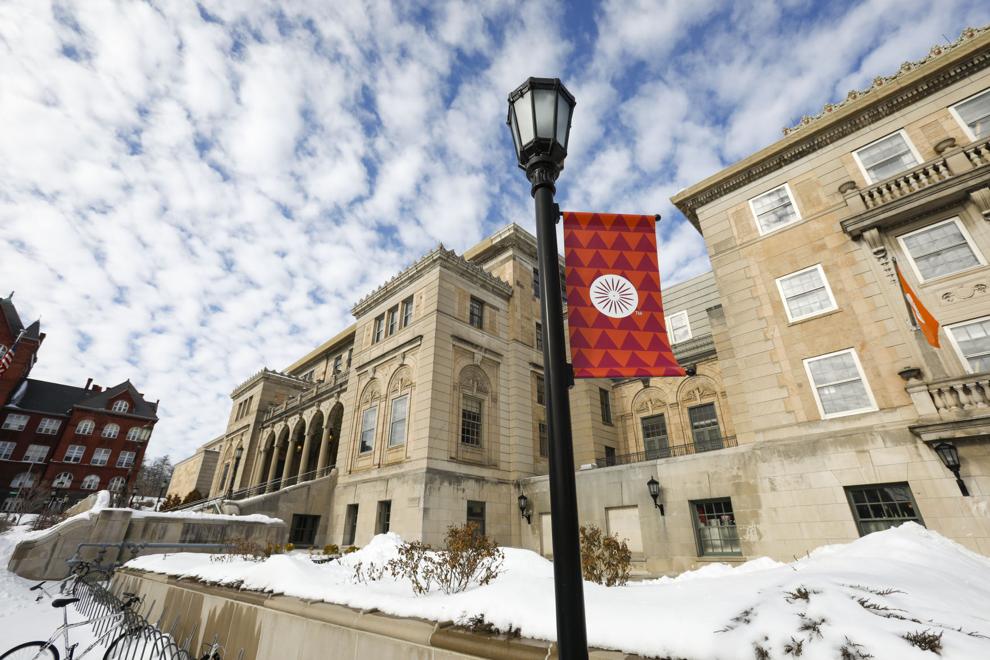 Budget seeks 'bounce back' for businesses, new health insurance marketplace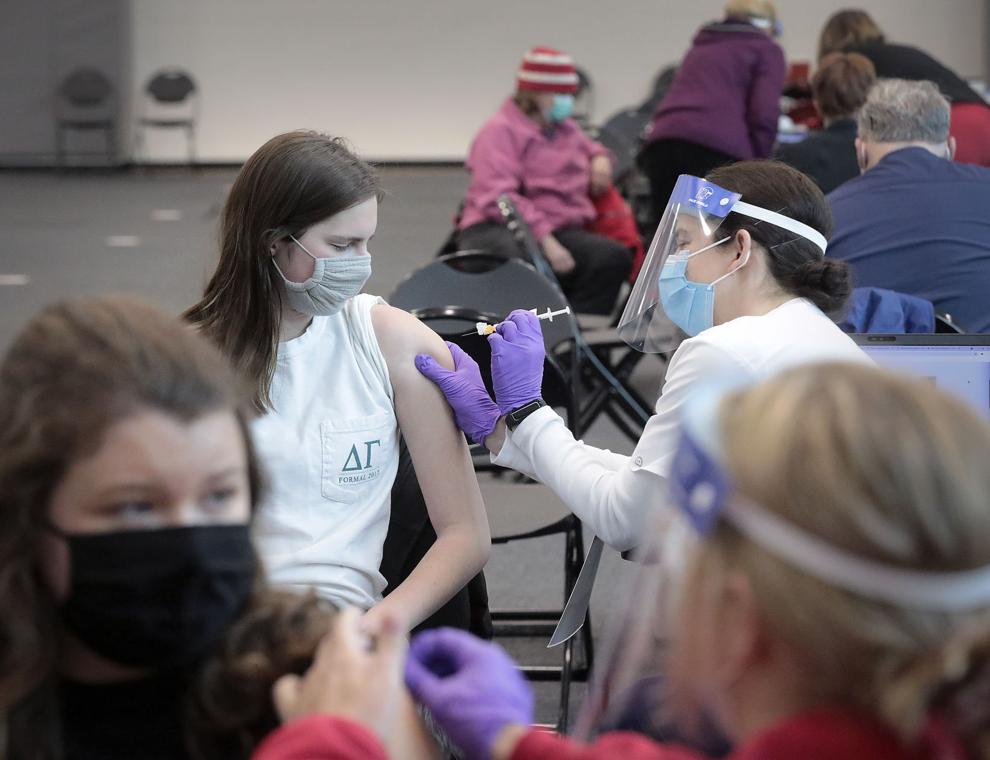 Proposal seeks to reduce number of juvenile offenders in prison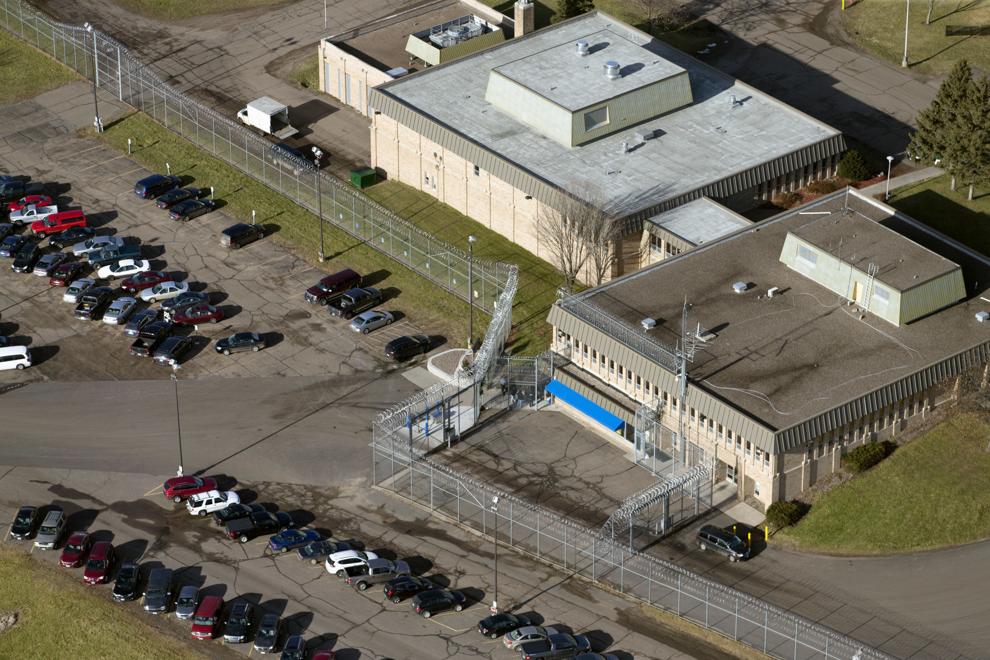 Funding included for initiatives to make state carbon free by 2050