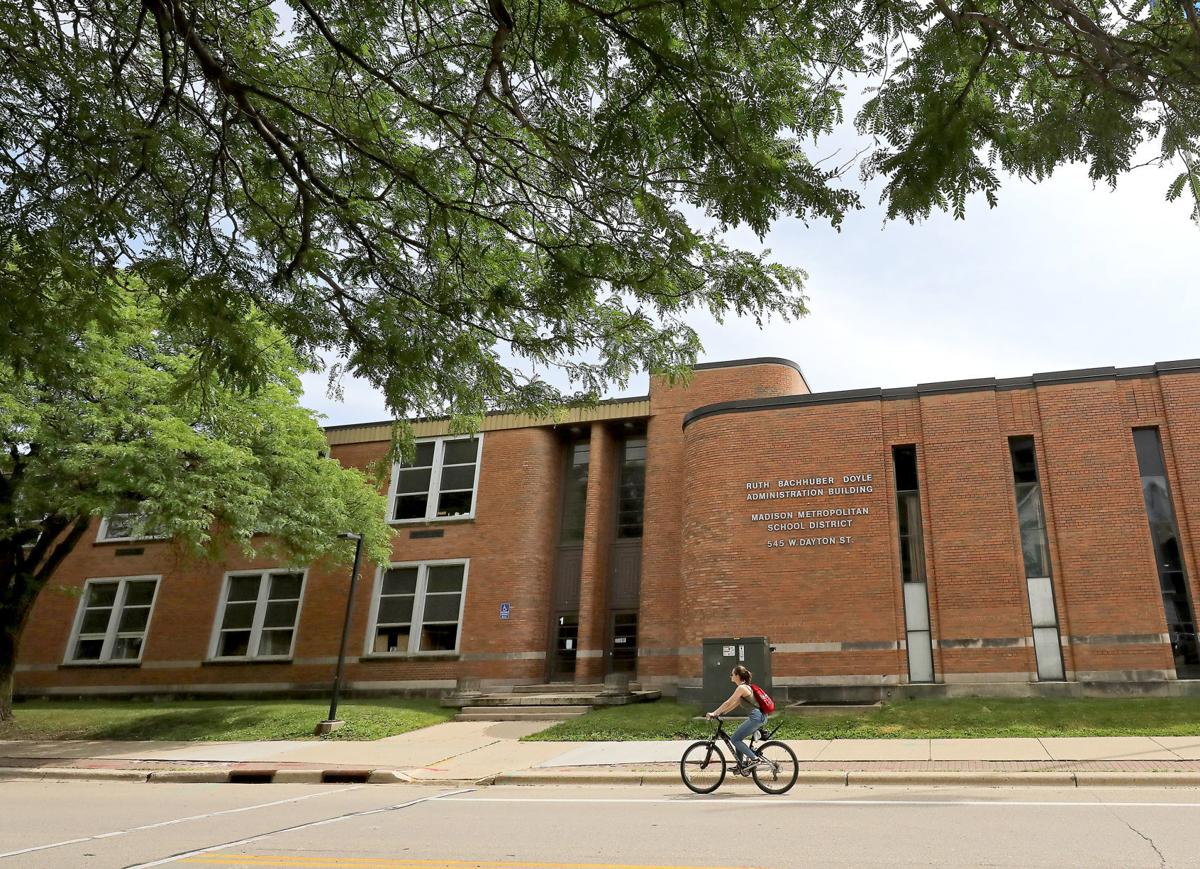 A conservative legal group is challenging a Madison School District policy that the organization says could leave parents in the dark about whether their children are transitioning genders at school.
The Wisconsin Institute for Law & Liberty, or WILL, wants the district to repeal a "guidance document" for teachers and staff to follow when dealing with questions of students' gender identity. The guide prohibits staff from revealing to parents if their child is transitioning genders unless the student gives permission.
"Our problem is with the systematic exclusion of families, even to the point of instructing district employees to actively deceive families," said Rick Esenberg, president and general counsel for the Milwaukee-based organization.
But Sherie Hohs, who oversees the district's LGBT efforts, said the district is taking a "student-centered" approach meant to maintain student confidentiality with the goal of involving the family.
"There's going to be cases where we're going to follow that student's lead, and if it's not the right time to involve family and because we want all students to feel safe and welcomed ... we're going to use their affirmed names and their pronouns, and we're going to get their consent on where those can be shared," Hohs said.
Last school year, the district began using a 35-page guidance document on student gender identity, which is based on federal and state laws and School Board policies regarding anti-bullying and non-discrimination, Hohs said.
While the document was not voted on by the Madison School Board, members received updates on it when it was in development, she said.
The document covers topics like when a student's name can be changed in the district's student information system, the policy for restroom and changing-area use, and how to communicate with the family of transgender and non-binary students about their identity.
The document states: "School staff shall not disclose any information that may reveal a student's gender identity to others, including parents or guardians and other school staff, unless legally required to do so or unless the student has authorized such disclosure."
The guide also requires staff to communicate with parents or guardians using the name and gender of a student in the district's student information and records system. Students who are transitioning genders can have their names and genders changed in the system, but permission is needed by a parent or guardian.
"This might involve using the student's affirmed name and pronouns in the school setting, and their legal name and pronouns with family," the document says.
The approach is to be used among students in all grade levels in Madison schools.
In the 2018 youth survey, about 4% of Madison students identified as transgender, non-binary or gender-expansive, Hohs said, but added she predicts the number is higher given the figure reflects the students willing to provide the information about their gender identity.
Staff at each school are expected to be trained on the policy, Hohs said.
Differing views
Hohs said the majority of students who transition genders at school include family members in the process, adding that family support is "crucial to their well-being and positive health outcomes" and is always the goal.
But for a portion of students, she said, some family members are "still on their journey to acceptance, and that outing them without their permission could have devastating effects on their safety."
Esenberg said parents are normally presumed to be involved in important decisions regarding their children, with some exceptions where there is reason to believe a parent could act in a harmful manner toward the child.
"This turns that presumption on its head. It systematically excludes families," he said. "It presumes that the families are going to do something that will harm the children, and it's hard to think of a single example, other than this, where we do that."
Esenberg claimed the district policy is unconstitutional, arguing the state and federal constitutions recognize, to a degree, the "inherent right of parents to be involved in the upbringing of their children."
He said WILL is first asking for the district to repeal the policy before any litigation would be considered.
"Whether there's any aspect of the policy that can remain in place, there might be," Esenberg said. "I'm not entirely sure that it is the school district's job to take positions on things called the gender-binary. But our concern here, the thing that we're concerned with as a legal organization, is the exclusion of the parents."
WILL has circulated a letter among some Madison parents seeking potential plaintiffs if it were to sue. Esenberg wouldn't say whether WILL would pursue a lawsuit in state or federal court.
Luke Berg, an attorney for WILL who wrote the letter and is a parent of a Madison school student, said in the letter that even parents who "would allow their children to transition to a different gender should be outraged" by the district potentially withholding information about a child "struggling with gender dysphoria," which is deep discomfort and distress about a mismatch between their biological sex and gender identity.
Matt Bell, the district's legal counsel, said the guide is well researched and aligns with similar policies across the country.
"Not only is our guidance legally sound, but it is the right thing to do for our students. It has been publicized to our families, and we have not received complaints," Bell said in a statement.
When asked whether the district policy would be viewed differently if it only applied to high school students, Esenberg said: "I don't want to engage in speculation as to how we would regard any particular policy until we see what it says, but of course it would be different."
Hohs said it's important to teach children from elementary through high school about gender identity, sexual orientation, the sex they were assigned at birth and gender expression.
"Our students are coming out, and they're coming out earlier, and we're going to be there for them," she said.
One parent's experience
For one transgender sixth-grade boy, the Madison School District has been extremely supportive of his transition, said his mother, who asked not to be named to protect the safety and privacy of her son.
The woman said her son was able to convey his gender identity as he began to develop language skills, and his gender expression began to better match his gender identity, such as with a shorter hair cut and masculine clothes.
The boy, his family and school staff created a "gender support plan" for him to transition in his classroom by the fourth grade, she said.
"Frankly, it was about as smooth of a transition as you could possibly hope for as a parent of a transgender child," the boy's mother said. "I'm extremely grateful to the Madison School District that they are very committed to creating an inclusive and welcoming learning community for all kids."
She said it took her family years of educating themselves, reading about gender identity, meeting with mental and physical health professionals and befriending families of transgender youth to fully understand their son's situation.
As a member of the Transparent Family Support Group, which is run by the Madison School District but open to any families with transgender or non-binary children, the mother said she's heard from families of transgender children whose school districts aren't as supportive as Madison, which can lead to negative outcomes like increased bullying, a decrease in school attendance and less academic success in school.
Schools should be nurturing and safe environments for students to express their gender identities, she said.