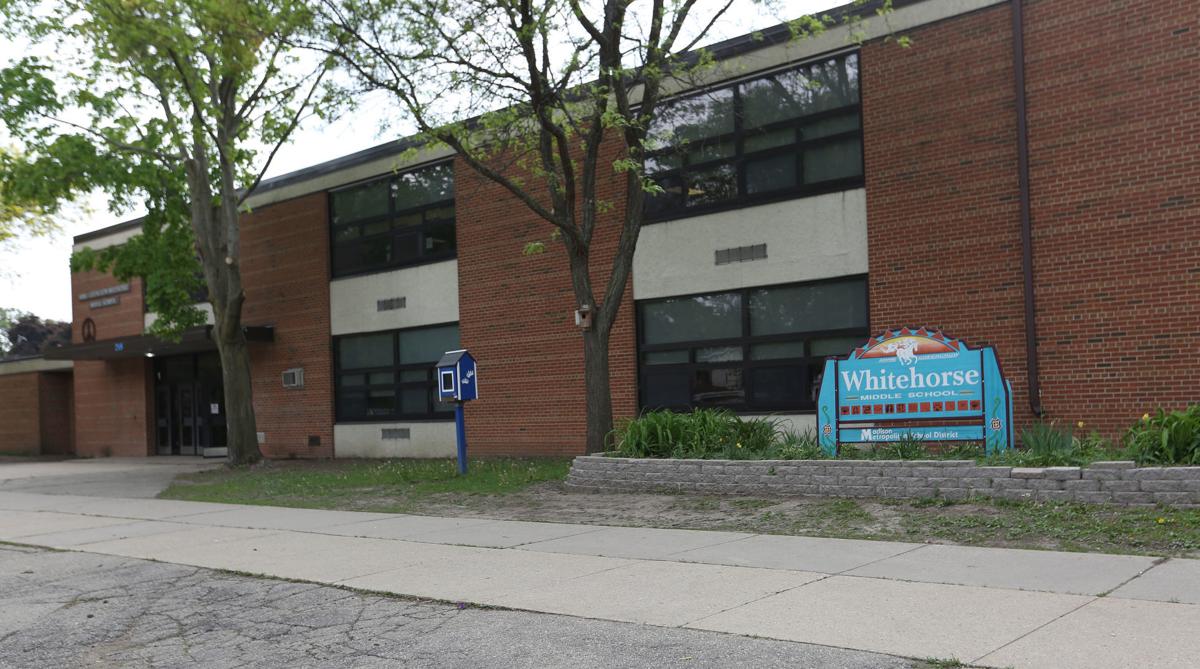 Community members say they'll push Madison School District administrators and policy makers to improve how students of color are treated after several recent incidents involving racial slurs and an alleged assault by staff members.
The incidents prompted community leaders to organize a Saturday morning meeting for people to share their concerns about the school district's treatment of its minority students and how to hold the district accountable.
"When this last one happened ... it was like, 'Dang, here we go again,'" said Sabrina Madison, founder of the Progress Center for Black Women, one of the groups that organized Saturday's meeting.
Madison said it is hoped the meeting will spur school leaders to make policy adjustments.
Madison police have launched an investigation into the alleged assault, and the staff member involved was put on leave after a school district investigation and will not return to Whitehorse Middle School, officials said.
The recent incidents aren't the only concerns about treatment of students of color in the school district, Madison said. She said she's been hearing more and more concerns from parents about poor treatment of minority students in the city's public schools.
"I would ask the public to utilize these incidents as teachable moments ... (and) seek understanding," said Michael Johnson, president and CEO of the Boys and Girls Club of Dane County, which hosted Saturday's meeting at its Jenewein Road site.
Community offers ideas
Organizers barred reporters from the meeting to encourage the approximately 150 attendees to be more candid with their criticisms, personal experiences and solutions.
After the meeting, organizers said measures such as providing mental health resources for students and family members affected by race-related incidents and providing a person to advocate for students involved in incidents would lead to improved relations between the district and students of color.
"I felt like, 'Yes, they hear us,' and I just really hope they are allies," she said.
Madison said she plans to compile a list of all of the problems and solutions presented at the meeting and make it publicly available online. She said she also hopes to write a letter with other organizations to the school district officials listing the community's concerns.
'Protect our kids'
Some district administrators and educators attended the meeting.
Madison said it was great to see the administrators and educators be part of the discussion. She said the meeting hopefully will spur changes, such as improving education for teachers around diversity and diffusing tense situations, or speeding up investigations of staff members accused of misconduct.
"We're asking you to protect our kids," she said.
Nichelle Nichols, executive director of the district's Family, Youth and Community Engagement Department, said it was powerful to hear from the diverse group of people who came together for Saturday's meeting.
"It was painful to hear the real experiences that families are having but a necessary reminder of the work that needs to happen," she said. "It was encouraging to hear how people want to take action and the ways they are willing to commit."
The challenge now, Madison said, will be taking the ideas and turning them into policy. She said she hopes School Board members and district officials realize many people in the community expect change.
"Some folks, just for whatever reason, need to be pushed to change," she said. "Will people be willing to actually going from discussions to implementation?"
Be the first to know
Get local news delivered to your inbox!