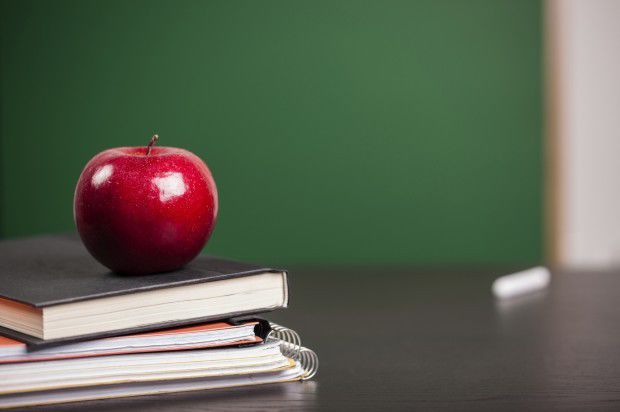 The next superintendent of the Madison School District should be someone who can rebuild trust, community members said Tuesday.
During the first of two public input sessions on the superintendent search process, several people said there was some distrust with the district among teachers, parents and students, while others perceived a lack of transparency from the district.
About three dozen people turned out to Memorial High School to share their thoughts on the qualities they want in a superintendent and what problems the permanent head of the district will have to tackle.
"The challenges of the district are actually not completely known because of a lack of transparency in how the district is doing with respect to several critical and urgent matters," Chan Stroman, a West Side resident and education advocate said, adding she wants to see honesty and competence in the next leader of the state's second-largest school district.
While in town Tuesday and Wednesday, representatives of BWP also had a marathon of meetings planned with elected officials, community groups, advocacy organizations, business leaders and others.
Among those scheduled to meet with the BWP consultants are black student unions, social justice advocacy organization Freedom Inc., the heads of American Family Insurance and Exact Sciences Corp., school principals, Disability Rights Wisconsin and Dane County District Attorney Ismael Ozanne.
Debra Hill, a managing director for BWP, said throughout nearly 20 meetings held Tuesday, a theme of trust was already emerging.
"There is obviously a lack of trust that is perceived by members of the community," Hill told those at the meeting, which was held in the high school's library. "Every group we talked to today brought that up as a challenge."
Bianca Gomez, the youth justice director for Freedom Inc., which has supported the removal of police officers from high schools and more resources for students of color, said the next superintendent needs to not only listen to students but also give them the power to determine what school safety or class curriculum looks like.
"I'm sure you can sense there's a lot of distrust from the community," Gomez said. "There's a lot of tension, there's a lot of anxiety."
Sabrina Bradshaw, a mother of three elementary-age children, said there are "really dedicated teachers and staff" in the district. But she's concerned about the school climate for teachers and students, saying the new superintendent needs to be present in schools.
"They should be proactive and not reactive," she said. "I feel like a lot of the things that have been going on in the district have been very reactive to things that are happening."
Kevin Castner, a director for BWP, said the firm will synthesize the comments from the public input sessions, group meetings and the online survey to come up with a report on what district residents want to see in a superintendent.
So far, about 600 people have responded to the online survey, Castner said, and he expects about 1,000 responses by the time it closes.
The report will be presented to the Madison School Board on Nov. 11, Castner said, and it's meant to help the board create a "leadership profile" to use when screening and interviewing candidates.
Castner said more than a dozen people have already applied for the position.
An advertisement for the job says the district is seeking a "strong educational leader who is deeply committed to equity," and it adds that women and people of color are strongly encouraged to apply.
The deadline to apply for the position is Nov. 24, and the next superintendent would start on or before July 1.
Throughout November and December — under the board's current timeline — candidates will be interviewed, and finalists selected. The board is also planning to have the finalists visit Madison.
A decision on the successor to Jennifer Cheatham, who resigned this summer for a job at Harvard University, is expected sometime in February. Jane Belmore is serving as interim superintendent, a role she also held before the hiring of Cheatham in 2013.