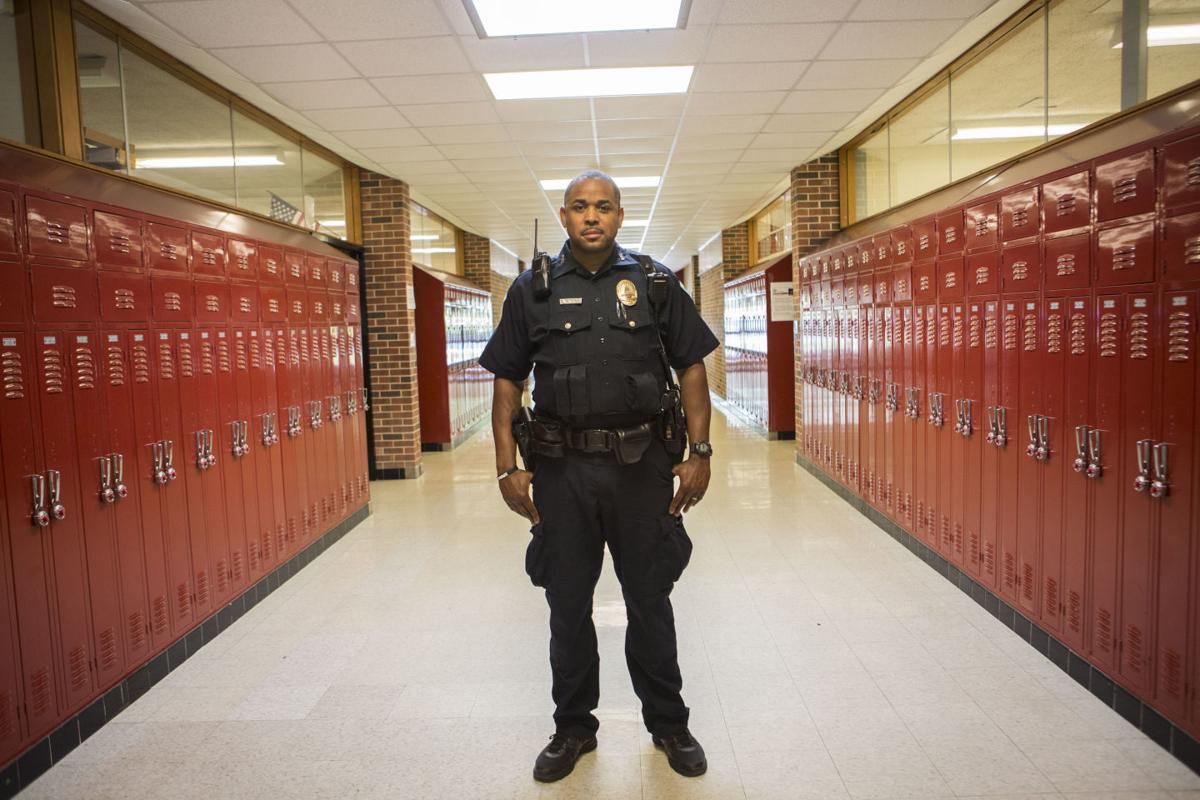 A Madison schools committee is scheduled to consider replacing high school-based police officers with a police liaison program to serve the entire district.
"We don't feel we need them patrolling our schools, inside our schools," said board member Dean Loumos. "We need them to provide security to all 50 of our schools and our entire school district."
Currently, each of the four main high schools — West, East, La Follette and Memorial — is assigned a uniformed, armed police officer.
Loumos, who chairs the ad hoc committee, said he thinks a liaison program would work well with a districtwide safety plan now in development.
The safety plan is required to tap grants approved by the state Legislature this spring to improve school security across Wisconsin.
You have free articles remaining.
The Madison School District received nearly $1 million that is slated to go toward a larger $7 million plan to improve external and internal door locks, increase the number of security cameras and add a shatter-reducing film to windows throughout the district's schools.
Citing the lack of a formal recommendation before the School Board, Madison Police Chief Mike Koval declined to comment Monday on the concept of a liaison program.
"They can certainly 'buck' the trend seen everywhere else in the country and say 'no' to EROs placed in schools — that is certainly their contractual prerogative," Koval said in an email. "But if MMSD's School Board votes to non-renew the contract for EROs, this would definitely diminish public safety in our schools, and the board will hear from the parents, student, staff and teachers!"
The ad hoc committee formed in early 2017 following a contentious negotiation process between the school district and the city of Madison the previous fall to renew the ERO program. Some parents and community members argued the presence of police officers in schools can be harmful for students of color, exacerbating the "school to prison pipeline."
The 2018-19 school year is the last of the three school years included in the current contract between the district and the city, and Loumos said some of the ad hoc committee's recommendations might call for changes to how EROs interact with students and the schools they serve during this upcoming school year.
Loumos said he hopes a formal recommendation on whether to continue the ERO program or switch to a liaison model will be made Wednesday so the board can act on it in a timely manner and potentially allow any changes to take place in the 2019-20 school year.
"We might change it slightly. We might change it dramatically," he said of the police liaison concept.