McFarland School District Superintendent Andrew Briddell confirmed a student was injured at school recently. 
"There was an incident at school last week where a student got hold of a paper clip and touched it to an electrical socket and got a shock," Briddell said.
Briddell declined to identify the name, age or gender of the child, or confirm which of the district's four schools the student attends, citing student privacy concerns.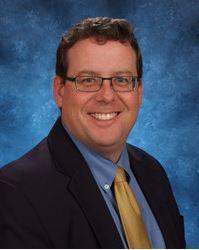 He also declined to describe whether or how the student was being monitored at the time of the incident, saying only that the student "was not in a seclusion situation."
You have free articles remaining.
Register for more free articles
Stay logged in to skip the surveys
"I can tell you there was a meeting subsequent to that with the school principal and the family and they were able to clear up some misunderstandings about what had transpired," Briddell added. "The family's concerns and questions have been addressed to their satisfaction."
The student's injury apparently was not serious.
"The child is fine," Briddell said, but he declined to say whether the student was taken to the hospital.
"As with any school, we have procedures and policies in place for student safety and our staff are trained in that and follow that," he said. "And there are rules around the seclusion process and our staff was trained in that."