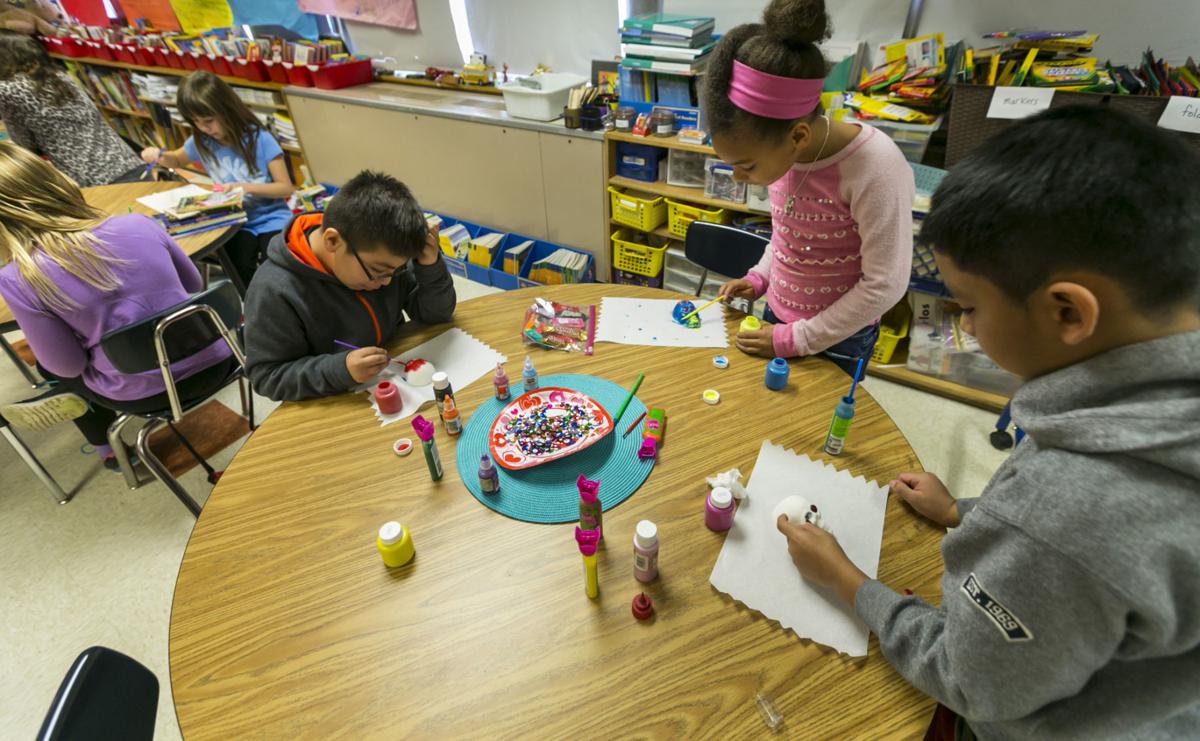 Madison's dual-language immersion school, Nuestro Mundo, is up for a five-year charter contract renewal, which includes a commitment to continue to enroll at least three kindergarten classes per year.
The Madison School Board's Instruction Work Group is scheduled to discuss the charter contract renewal Monday evening. The contract would run through 2024, and the full School Board is expected to make a decision at its regular meeting April 29.
Several of the changes to the contract between the Madison School District and Nuestro Mundo Inc., the school's nonprofit governing organization, are related to academic measurements and assessments the district no longer uses.
A memo on the changes by the district's legal counsel, Matt Bell, said they "were made to more accurately reflect current practices."
Another change under the proposed contract would allow the school to admit at least three classes of kindergarten students per year. The current five-year contract allows for at least one class of kindergarten students per year, with additional classes added at the discretion of the superintendent based on space and funding availability.
You have free articles remaining.
According to the memo, Nuestro Mundo Inc. is looking to assure the school's enrollment would not be adversely affected by dual-language immersion programs offered by other elementary schools, such as nearby Allis Elementary.
Ricardo Jara, chief of staff for Superintendent Jennifer Cheatham, said the school already has three kindergarten classes, but the language change acts as a commitment "to maximize the number of students that have access to the great community at Nuestro Mundo," adding that the district does not anticipate enrollment at the school to be an issue.
The proposed contract would also remove a paragraph under the current agreement about the creation of a nonbinding Management Plan between the district and Nuestro Mundo Inc.
According to the memo, the plan never materialized since the "school is effectively managed through regular communication and collaboration" between the two parties on a pre-existing committee.
First attaining a charter in 2004, Nuestro Mundo enrolls 306 students — half of whom are classified as English language learners — in kindergarten through fifth grade, who read, write and learn in both Spanish and English.
The school originally shared space inside Allis Elementary School, but moved in 2012 to the then-vacant Maywood Elementary School, 902 Nichols Road, Monona, due to crowding issues.
It is one of two instrumentality charter schools currently authorized by the district. The agricultural-focused Badger Rock Middle School will have its charter contract up for renewal before the 2020-21 school year. Wright Middle School used to be a charter school, but dropped the charter for a magnet-school designation.