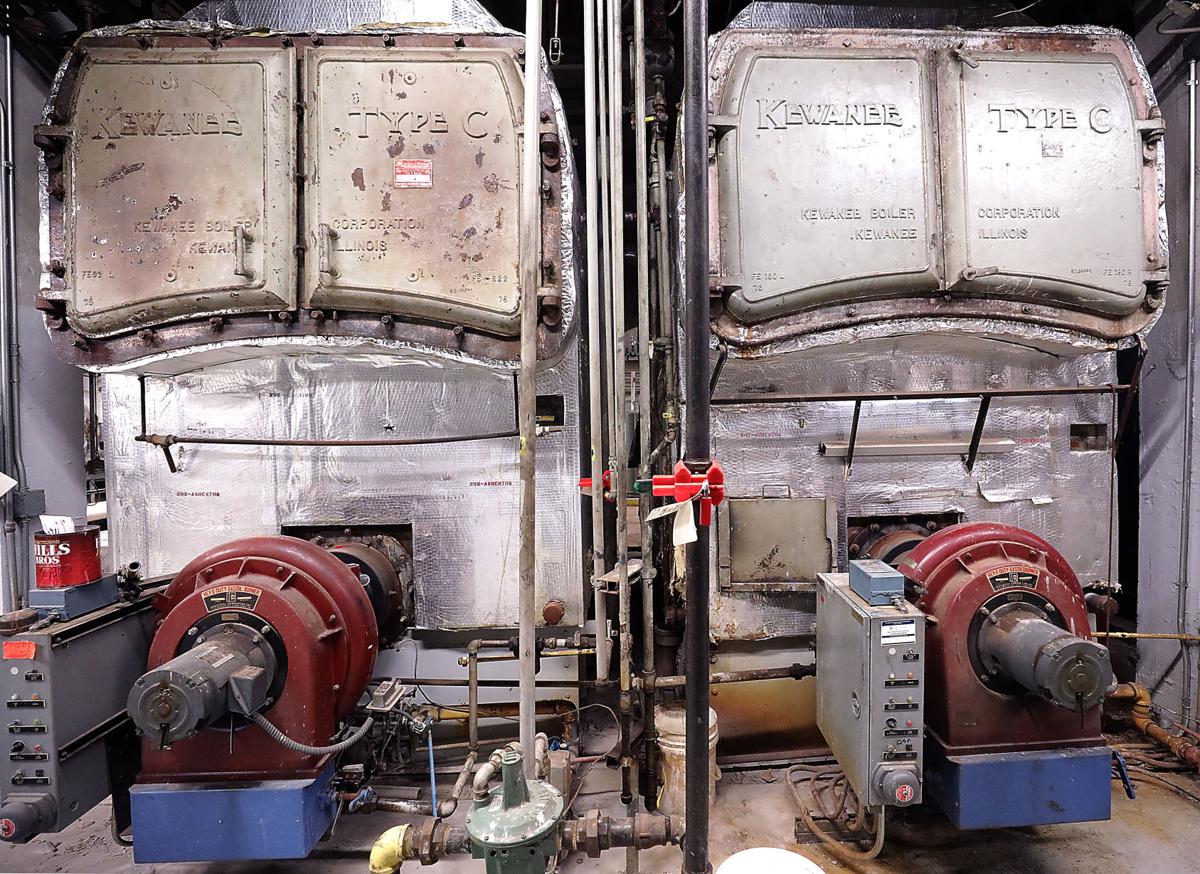 An organization supporting Madison schools is launching a campaign to persuade voters to back $350 million in two referendums on the November ballot — but first the Madison School Board needs to vote again on approving the measures after failing to give proper public notice last time.
The advocacy arm of the Foundation for Madison's Public Schools announced Thursday the four co-chairs of its "Vote Yes 2 Invest" campaign supporting a $317 million facilities referendum and a $33 million operating referendum, which will be headed by current and former leaders in local government, education, a labor union and utility company.
The campaign co-chairs are:
Madison City Council President Sheri Carter, who since 2015 has represented the 14th District on the South Side.
Gary Wolter, former president and CEO of Madison Gas and Electric, who was the utility's longest-serving CEO until retiring in 2017.
Julie Underwood, former dean of UW-Madison's School of Education and currently an affiliated faculty member of the university's Law School.
Dave Branson, executive director of the Building Trades Council of South Central Wisconsin.
"These referenda together are a critical investment in our schools and the future of our city," Carter, the first African American woman elected as council president, said in a statement. "They will fund strategic equity initiatives that address racial and socioeconomic inequities that have existed for too long in our community."
As a formality, the School Board is meeting Thursday morning to resubmit a vote to put the two referendum questions on the Nov. 3 ballot.
Notices for School Board meetings are usually physically posted in places such as libraries or the district's headquarters, he said, but with those locations limited to the public during the COVID-19 pandemic, meeting notices have been going up in places such as grocery stores to meet the legal requirements.
"This however was an oversight for the referendum vote," LeMonds said. "This is largely a formality, and the meeting is expected to run only 5 to 10 minutes for this purpose. (The district) is very appreciative that this oversight was caught as early as it was."
With authorization likely certain at the board's 9:30 a.m. meeting, the effort now turns to garnering public support for referendums district officials call historic and say would rejuvenate the city's aging high schools and better protect the budget from uncertain and fluctuating state education aid.
Mo Cheeks, a former City Council member who is involved with the campaign, said the co-chairs will lead the outreach effort to voters.
If door-knocking is safe, volunteers will go that route, he said. Otherwise, campaigners will be seeking support through text messages, phone calls and other methods of reaching voters that political organizers have used during the coronavirus pandemic, Cheeks said.
The large ask of taxpayers comes as the pandemic creates economic uncertainty for residents and schools alike. But it will also go before voters who have overwhelmingly supported Madison's recent referendums — the last four have passed by at least a 2-to-1 margin.
A majority of the $317 million facilities referendum — $280 million — would be evenly split between East, La Follette, Memorial and West high schools for major renovations and upgrades. The remaining money would go to:
Building a new elementary school on the South Side for $25 million to $30 million in a yet-announced area of the Moorland-Rimrock neighborhood.
Consolidating the alternative Capital High into a renovated, district-owned Hoyt School on the Near West Side.
Investing $2 million specifically for green and energy-efficient work at the four main high schools.
The operating referendum would phase in over four years and could allow the district to permanently raise the budget by $33 million over state-imposed revenue caps, which the district says would help financially stabilize schools and could open the door to projects such as piloting full-day, 4-year-old kindergarten.
If both referendums pass — and the board uses its entire spending authority under state law — the owner of an average-value Madison home, now estimated at $311,500, could expect to pay $480 more in property taxes annually by 2023-24.
David Blaska, a conservative blogger who ran for the School Board last year and frequent critic of the Madison School District, said while he's unaware of an organized effort to oppose the referendums, he expects there will be one.
"Madison schools cannot continue to thumb their noses at parents and taxpayers — most recently by expelling school police resource officers," he said in an email. "Asking for $350 million and keeping those schools closed for another quarter, at least, is not going over well in the community."
During the lead up to the last referendum — a $26 million operating referendum approved in 2016 — there was no apparent "vote no" groups organized against it.
Be the first to know
Get local news delivered to your inbox!