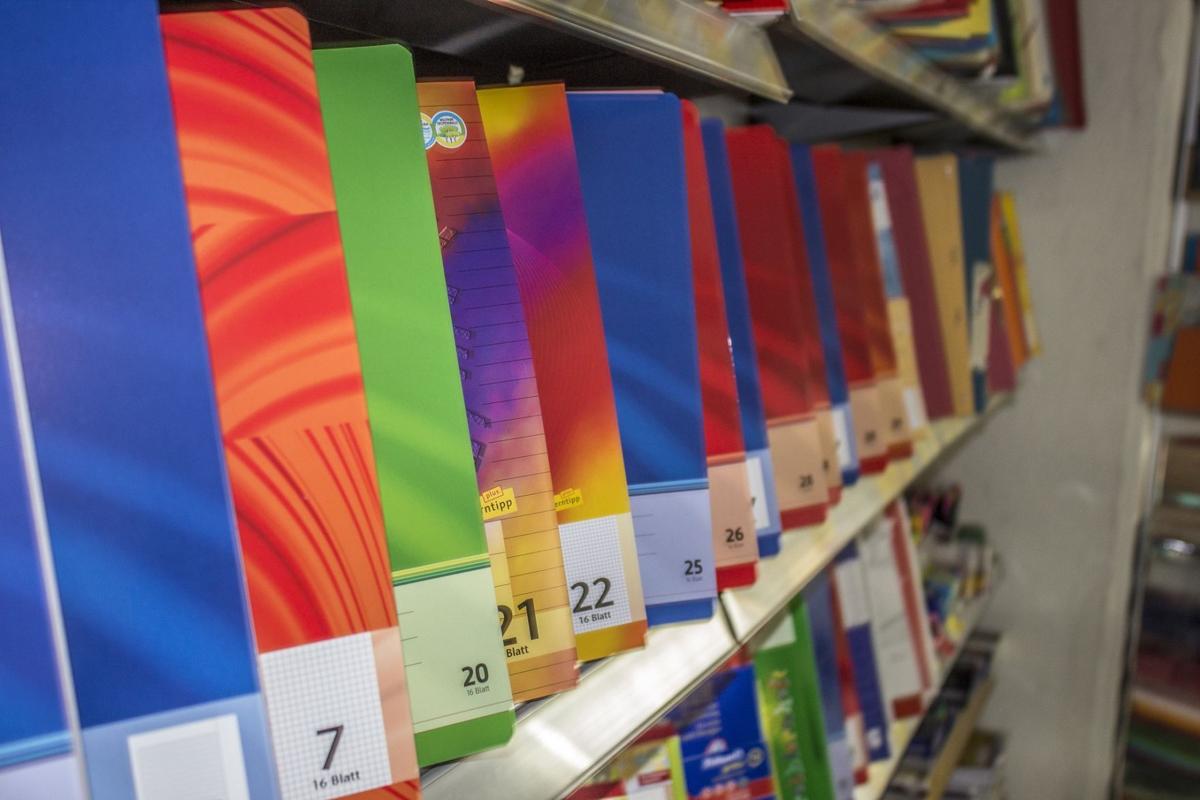 Heading into a school year of continued online learning, the Foundation for Madison's Public Schools is spearheading a campaign to get school supplies into the hands of thousands of the district's most vulnerable students.
The nonprofit fundraising partner of the Madison School District is joining forces with other organizations to raise money for and deliver school supply kits to families, including items important for a school year that will be completely online for at least the first quarter.
"With the pivot to virtual learning in the spring, many students did not have the supplies they needed at home in order to engage fully in virtual learning," said Mary Bartzen, the foundation's community partnerships director. "We really want to do whatever we can to try to support our students learning from home virtually and having the supplies they need is critical to that learning."
The foundation made an initial investment to purchase supplies to fill 2,500 kits, each containing about $50 worth of supplies, Bartzen said.
Along with traditional school staples, including pencils, notebooks, binders, crayons and glue sticks, the kits will contain headphones with built-in microphones for online learning and small whiteboards for students to engage with teachers over video chat, such as showing their work on math problems.
About 12,250 Madison students, or 46% of the district's enrollment, are classified as "economically disadvantaged."
Pilot program
The supply kit drive is an evolution of a foundation pilot program run between January and March at three schools to provide classroom supplies so teachers didn't have to spend their own money, said Mary Reinders, the foundation's teacher supply program manager.
She said the push to provide school supplies isn't a "one-and-done" situation, but an ongoing need throughout the year. Supplies for the initial round of 2,500 kits have been ordered through local supplier EZ Office Products, which Reinders said gives the foundation access to supplies at cost.
The foundation tentatively plans to have volunteers pack tote bags — donated by the Madison Public Library — on Sept. 11 at the Mallards' "Duck Pond" stadium in Warner Park.
The kits will then be stored at an American Family Insurance warehouse before being delivered to elementary and middle schools, where principals and social workers will determine which students the supplies will best serve, Bartzen said.
Out of the first round, 2,000 kits will be for elementary students and 500 for middle school students.
Other sponsors
Bartzen said the foundation is "really heartened" by the organizations joining in the effort, which also include the United Way of Dane County, city of Madison, Madison School District, Madison Needs Network and the Wisconsin State Journal.
"The thing that really overwhelms me is this community cry for social justice," Reinders said. "For me, it's so important to bring in equity at the school level. Nothing is more important to secure someone's success later on in life than early education."
<&rdpStrong>Explore the story behind how every Madison school got its name</&rdpStrong>