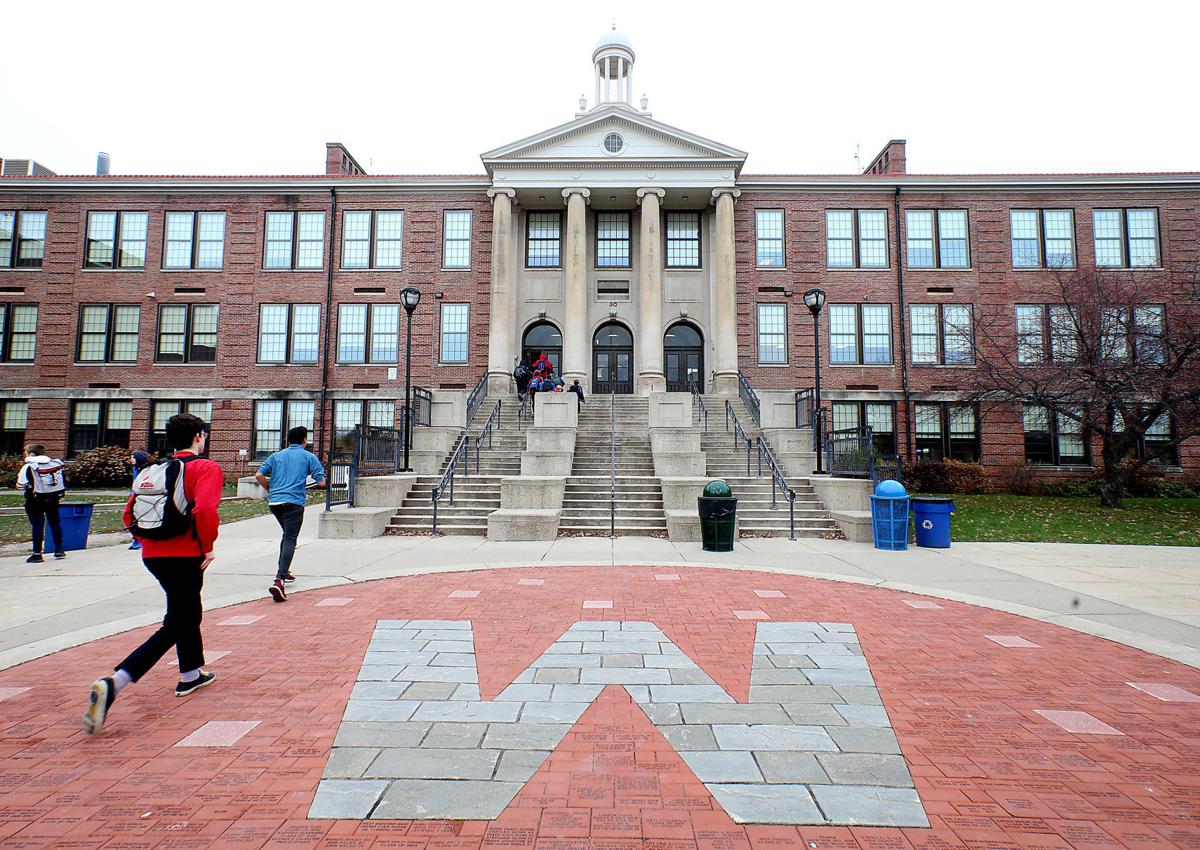 A black security guard at West High School said he was defending himself from a student who called him the N-word last week, repeating the word as he told the student not to use the slur, which led to his termination Wednesday.
Marlon Anderson said he no longer works for the Madison School District after 11 years because of his response to a disruptive student calling him a "flurry" of variations of the N-word. But Madison School District officials say there is a zero-tolerance approach to employees using racial slurs.
"I just don't understand getting fired for trying to defend yourself," Anderson, 48, said in an interview with the Wisconsin State Journal. "As a black man, I have a right not to be called that word."
On Wednesday afternoon, West High Principal Karen Boran sent an email to families about a "serious incident" that involved "a staff member using a racial slur with students."
"As you know, our expectation when it comes to racial slurs has been very clear," Boran said. "Regardless of context or circumstance, racial slurs are not acceptable in our schools."
Anderson said he plans to fight the termination.
On Oct. 9, Anderson said he was responding to a call of a disruptive male student who was being escorted by an assistant principal at West High. Anderson said the student pushed the principal's hand off of himself, and the situation escalated into the student, who is also black, calling Anderson various obscenities that included the N-word.
Anderson said he told the student multiple times "do not call me that," "do not call me that word," and "do not call me a N-word," using the slur during the confrontation.
Anderson said the assistant principal turned on the mic on their radio and moved it close to him, causing other school staff with radios to hear what he was telling the student. Anderson said he felt "targeted."
During his time at East and West, Anderson said he's been called the slur by students "many times," and it's resulted in "restorative conversations" where he explains the history, context and meaning of the slur.
Even if he hears students using the N-word in casual conversations with friends, Anderson said he'll intervene to try and get them to stop, telling them: "Don't look at yourself like that. You are not that word."
Boran said the zero-tolerance approach on the use of racial slurs "has been applied consistently and will continue to be applied consistently."
"I also want to ask for your partnership as we work to make our school climate the very best it can be for all of our students and our staff," she said.
In a statement, interim Superintendent Jane Belmore reiterated the points included in Boran's message, adding the expectation of staff to never use a racial slur "has been shared several times through communication and professional development."
Last school year, there were at least seven cases in which a Madison School District staff member used a racial slur in front of students. All of those employees were either fired or resigned.
It was not known whether the student would face disciplinary action.
The district has made it a priority for all staff this year to work on racial equity and empower students of color, holding a pep rally focused on the topics before the start of school in September.
At the rally, Nichelle Nichols, the district's director of equity, partnership and engagement, said "racial slurs of any kind cause emotional and psychological trauma and are an act of racial violence," The Capital Times reported.