As new COVID-19 cases decline from an early fall surge that drove the statewide death toll to more than 4,600, the public debate about returning children to school buildings for their second semester is escalating.
A handful of districts across the state that have remained, fully or mostly, in online-only learning are getting pressure from state lawmakers and grassroots parent groups as the battle for in-person learning continues, and some have succumbed to public outcry.
In August, the Kenosha Unified School Board reversed a decision made over the summer to start the school year in an online-only setting. In September, parents in Appleton who were frustrated by online learning launched a recall effort against three school board members, and parents in Oshkosh and Wausau have also begun to organize against online-only learning models.
COVID-19 spread "among children and from children is not really very big at all, not like one would have suspected," Fauci said. "So let's try to get the kids back, but let's try to mitigate the things that maintain and just push the kind of community spread that we're trying to avoid."
Wisconsin Assembly Republicans joined the push for in-person learning at the beginning of December, after Speaker Robin Vos, R-Rochester, unveiled a COVID-19 relief plan that would require in-person learning to be reinstated by the end of January, with exceptions; a two-thirds vote by school boards to approve online-only instruction; and provide relief payments for parents of students who have had at least 50% online instruction since September.
Some Assembly Republicans remain skeptical about passage. Rep. Joel Kitchens, R-Sturgeon Bay, vice chair on the Assembly Committee on Education, said he would prefer to leave the decision up to individual school districts.
"I don't want to have to tell them what to do," he said. "But, we're seeing in some of the bigger cities where they've been resistant to going back."
Ed Sadlowski, executive director of Madison Teachers Inc., said there has been discussion of a teacher protest if the Legislature demands all educators return to classrooms.
"We can't predict the future, we want to avoid that, but that's become a conversation since the announcement" of Vos' plan, he said.
Dane County
In Dane County, parents in a number of districts have spearheaded more than a dozen grassroots efforts to get area students back to class for at least part of the school year.
Most districts maintained online-only learning models at the beginning of the school year at the behest of the city-county health department.
But Public Health Madison and Dane County has since reversed its course and released recommendations and requirements for districts that seek to reopen all grades, instead of COVID-19 case metrics that were previously used. A number of districts have already released plans to offer in-person learning during the second half of the school year, following Public Health's updated guidelines.
The Middleton-Cross Plains School Board voted Monday to return grades 4K-4 to in-person learning with an online option in February, and will vote again on older students. Some say it's not good enough.
Shaney Andler, a Middleton High School parent who runs the nonprofit Bridge Volunteering, which helps high school students meet volunteering criteria required to graduate, said she wants to see children in all grades back inside sooner. She said online-only learning has been lifechanging for her son.
"It's been almost personality-altering, and I've never seen anything like it," she said. "These years are so formative and these guys got shorted of a really, really important time in their life. I worry about the ramifications of that."
Two members of the Middleton-Cross Plains School Board were targeted for recall after their choice to move to online-only learning at the start of the 2020-21 school year. The effort was dropped after organizers failed to obtain the required number of signatures.
Angela Rachidi, one of the organizers, opted to remove her children from the district after the recall effort failed.
"Even with the little bit of progress that's been made, (the district) is still talking about only two days a week of (in-person) school, so it would be going on a year and a half ago of my elementary school kids being out of (in-person) school," she said. "In the end, we felt their (academic) needs aren't being met so we had to go out and seek other options."
The Waunakee Community School District plans to return grades 5-12 to in-person learning with an online option on Jan. 26, pending approval by the school board, and the Sun Prairie Area School District will return all grades to in-person learning with an online option by Feb. 22. Other Dane County districts are also weighing their options.
Madison schools
The Madison School District is slated to announce whether it will return to in-person learning during the second half of the school year by Jan. 8. The decision will come less than two months after the death of Isai Morocho, a 16-year-old East High School junior who became the youngest person in Wisconsin to succumb to the virus in November.
Isai's death hit home for Madison parents, especially those in the Hispanic community, said Pastor Pedro Ruiz, leader of Iglesia Restauracion Y Vida and parent to students in the district.
"It got people thinking, 'What if this happened to my child?'" he said.
But for a number of families within Madison's Hispanic community, sending their children back to class is necessary.
Many members of the Hispanic community are essential workers, but with their children out of school, one or both parents who previously worked had to stay home — which can bring a significant financial toll, Ruiz said.
Ruiz has heard from members of his church and others that as long as safety measures are in place, they'll send their children back to in-person learning.
But, despite financial hardship caused by keeping children at home, other members of communities that have been hardest hit by the virus remain steadfast about keeping kids home.
Erica Odeneal, an African American single parent of a 15-year-old and a 5-year-old in Madison schools, said she will not send her children back to class amid the pandemic.
Odeneal, a retail manager, said friends and members of her family contracted the virus and some died. She has adjusted her work schedule around her children's school schedule, and the financial impact of the pandemic on her family has been immense.
"I'd rather be safe than sorry," she said. "I'm trying to keep my babies safe and keep them at home, so I will not be sending them to school."
Her biggest fear with schools reopening is the potential for a surge in cases, and the possibility her children are included. "I think it's too soon," she said.
Sadlowski said educators are also conflicted about returning to class.
"What's going to happen? Am I going to be safe? Am I going to get my family members sick?" are among the questions teachers are asking themselves as they prepare to hear the district's decision in January, he said.
For some, no choice
Some rural districts across the state have remained open not in defiance of public health recommendations but because their communities lack the infrastructure to host online learning.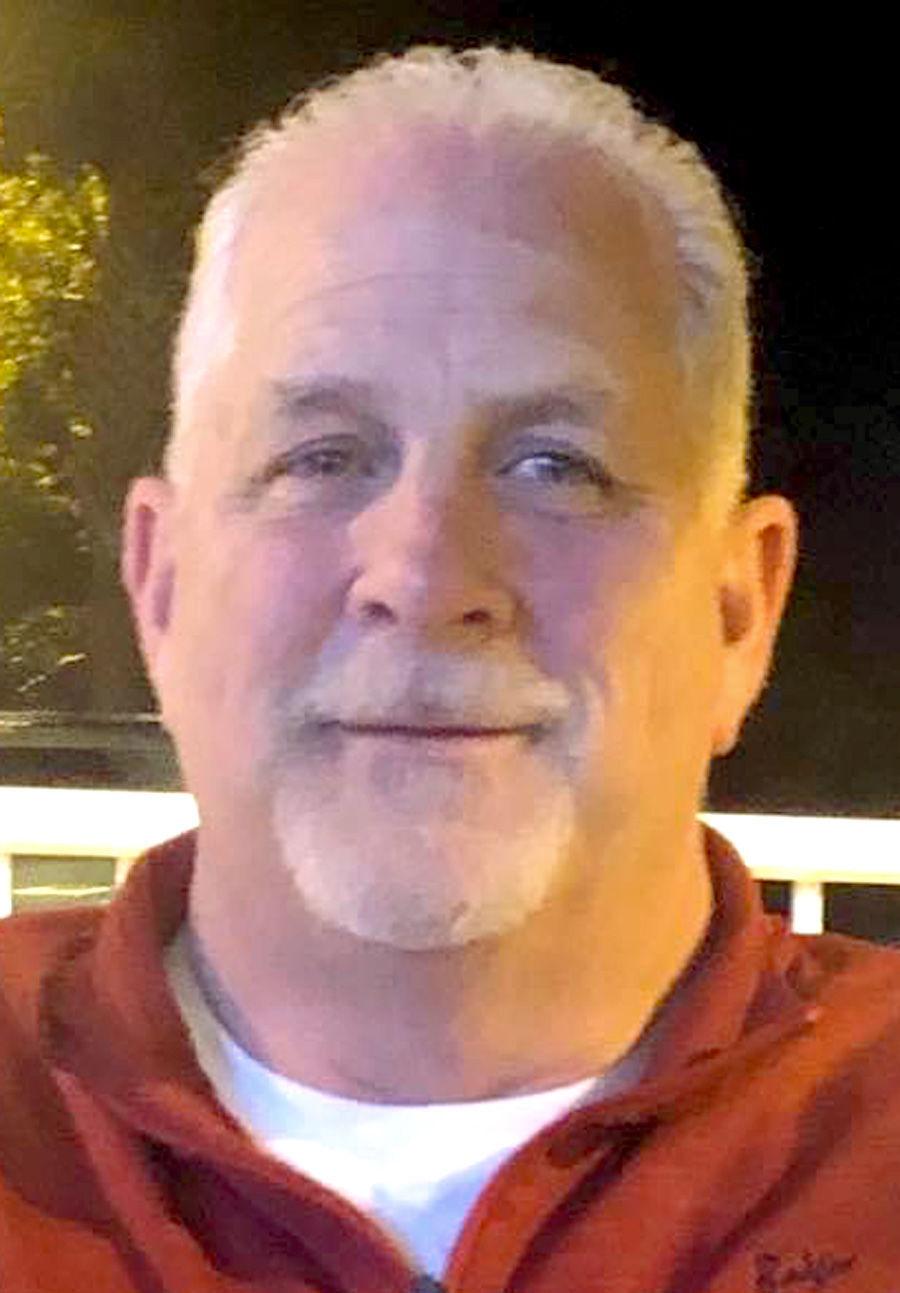 Markesan, a rural district roughly 60 miles northeast of Madison, has fewer than 1,000 students in a city with a population of less than 2,000. The district has maintained in-person learning throughout the 2020-21 school year, aside from a week at the end of September when schools closed for a "fall break" due to a surge in COVID-19 cases in the area.
During that fall break, the entire district staff was called in to troubleshoot virus mitigation in school buildings, interim district administrator Jason Breaker said.
Breaker became interim administrator after Superintendent Duane Bark was hospitalized with COVID-19 symptoms in July. Bark, who had been the superintendent for 10 years, lost his three-month battle with the virus on Oct. 7.
The district came up with a plan to maintain social distancing in classes and during recess, in order to maintain in-person learning. Students eat lunch in their classrooms and extra cleaning is done at night.
"Our school nurse has done an outstanding job communicating symptoms with the district and keeping students home when they haven't been feeling well," Breaker said. "We found a good balance right now."
Markesan doesn't have strong internet infrastructure and for the majority of district families, online learning isn't an option.
"Even if families do have internet, people need to work," Breaker said. "We can send a Chrome book home, but there might not be anyone there to support the students during their school day."
Reducing the risk
Andy Waity, president of Madison Teachers Inc., said there will have to be a lot of modifications to in-person learning to maintain the health and safety of staff and students.
"Madison schools are lightyears ahead of, tragically, where the rest of the state is at," in terms of health precautions to help mitigate the spread of COVID-19 in classrooms, Sadlowski said. "But things aren't safe. It's just not OK right now."
To help protect against a COVID-19 outbreak within schools, the district plans to include daily health screenings, such as temperature checks, for students and staff. District leaders are also considering the use of rapid testing for those who are exposed to students or staff who test positive.
The district said it has more than 50,000 masks available and has been "stockpiling" personal protective equipment for the past six months. Hand sanitizer and cleaning kits will be provided in each classroom, and the school building HVAC system has been updated to circulate fresh, filtered air. The plumbing system underwent a "clean sweep" to ensure safe water.
Yet, staff remain wary of the decision to return to in-person learning.
"Everyone wants to be back in their classrooms, but they don't want to be there if it means their health and safety is in jeopardy in a significant way," Waity said. "The folks who are in those positions, who are actually in the classrooms should have the strongest voice" in the decision to return to learning in-person.
---