In a multicultural celebration of reading, Lindbergh Elementary School on Monday hosted Mexican-American children's book author and illustrator Duncan Tonatiuh.
Tonatiuh, who has dual citizenship and speaks Spanish and English, was a guest at the school all day, speaking to students, staff, parents and other guests about how he writes and draws his books to celebrate similarities and differences between Mexican and American culture.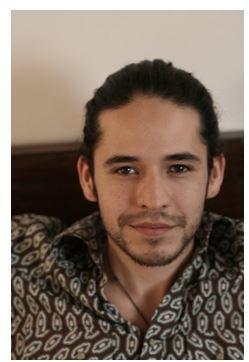 "I get to write about things that I care about," he told a small group of second-graders in the school library Monday morning. That was after an all-school address in the gymnasium for more than 200 students in grades K-5, when he alternately explained and entertained — at one point even standing on his head, to frenzied applause.
"I always have to write (a book) many times," he told students at a more serious point, about the writing process. "There's different people who help me."
The all-day visit was meant to inspire students at the small but diverse North Side school at 4500 Kennedy Road, where about one-quarter of the enrollment is Hispanic. School librarian Mandy Meloy wanted students who share Tonatiuh's ethnicity to recognize themselves and see something to strive for in his example, while she hoped other students could learn about another culture.
"One of my passions is to bring in a diverse set of authors," she said. "I love how kids can, through that experience, either experience a world that they have no (prior) understanding of or see themselves or their own experience in a book. That's what makes me giddy."
"Books change lives as (they) open new opportunities," Meloy added. "Seeing an author and illustrator that looks like them or talks like them says to the student, 'Yes, I can do that, too.'"
Noting it took almost two years to book him, Meloy said Tonatiuh was well known to teachers, and especially librarians, as a winner of many awards from the American Library Association and for making the New York Times' list of Best Illustrated Children's Books for 2016.
Tonatiuh's books, written in English with some words and phrases in Spanish, feature distinctive illustrations inspired by pre-Columbian art by the indigenous Mixtec people of Mexico. That's why the figures in his drawings have heads always shown in profile, similar to Mixtec art, he told students.
You have free articles remaining.
Register for more free articles
Stay logged in to skip the surveys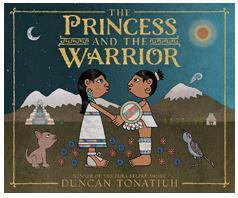 They also wanted to know which of his many books was his favorite — answer: different ones for different reasons — and how long it takes him to write a book.
Second-grader Nyajuacni Riak was flabbergasted to hear the writing process can take six months to a year.
"That surprises me," she said later.
Second-grader Lincoln Djergou was more circumspect. "Can you tell me a little bit about you?" he asked softly.
Tonatiuh, who has two young children, obliged with a brief life sketch, including how he lived in Mexico until he was 15, then spent 10 years in the United States to study writing and drawing before returning to Mexico, where he lives now.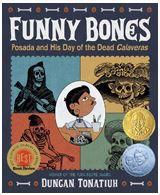 "The neat thing about writing books now is you can do it from anywhere in the world," he said, using the Internet to keep in touch with editors and to email files.
He began writing about 10 years ago, and credited it to a childhood love of reading born of having no TV in the house. He said he chose to write about Mexican culture partly as a means of helping U.S. children who share his ethnicity learn more about their background, while hopefully dispelling stereotypes and building empathy with any non-Mexican children who read his books.
Tonatiuh was paid $1,200 for the visit, Meloy said. He also was to visit Mendota Elementary School on Tuesday.