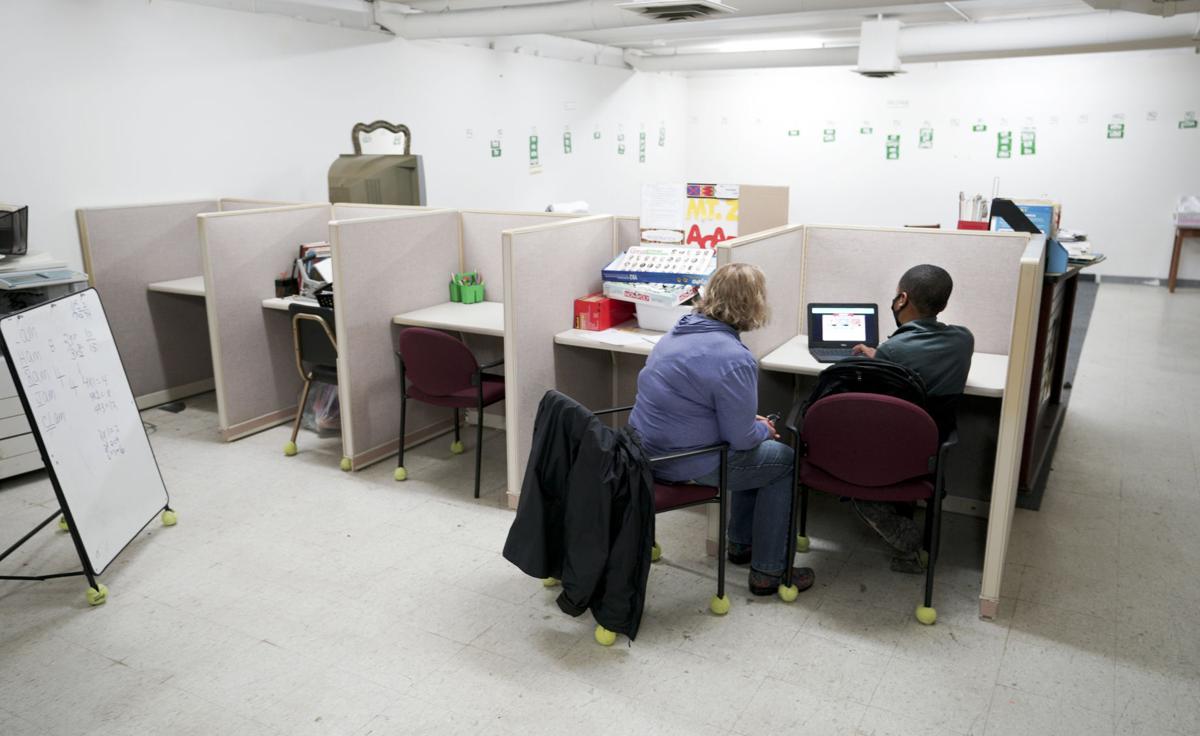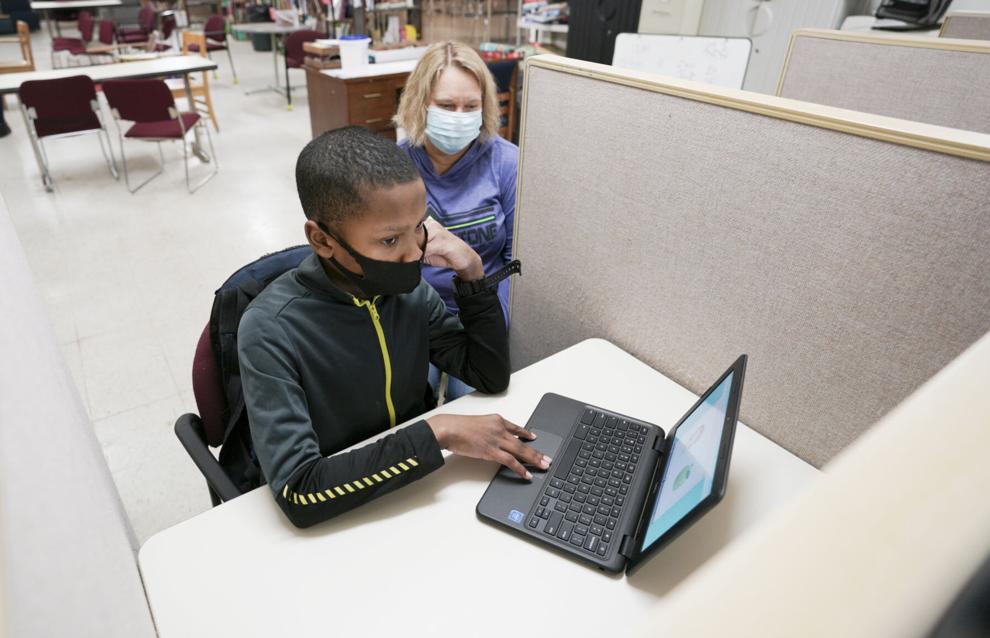 When Monica Warren learned her church, Mt. Zion Baptist, planned to host an in-person tutoring program during the school day to supplement online learning amid the COVID-19 pandemic, she knew she had to get her 11-year-old son enrolled.
Jeremiah Warren, a normally shy and introverted student, blossomed in the church's Schools Without Walls program, she said. He began to come out of his shell and strike up conversations with other students.
After schools closed in March 2020 and before Mt. Zion launched Schools Without Walls, Jeremiah struggled with online learning. In September, Warren said her son didn't log in to his online classroom on the first day of school because he was nervous and hadn't yet had a chance to meet his fifth-grade teacher in person.
"It was hard for him. I feel like he's more of an in-person type of student because he needs, not constant supervision, but knowing that someone is looking out for (him)," she said. But she wasn't able to give him the guidance he needed to support his online learning at home because she needed to return to work at Edgewood College.
As schools across the state continue the slow return of students to classrooms and districts begin to put together plans to start the 2021-22 school year with in-person learning, Mt. Zion plans to end School Without Walls and return to the after-school program they ran for more than a decade until the pandemic forced a halt.
"Us teaching children will not end at all, it's just going to be enhanced," said the Rev. Marcus Allen, pastor of Mt. Zion.
Schools Without Walls developed as a follow-up to Mt. Zion's five-week summer program, S²MARTLY in the Park, which launched in 2020 but ended once the school year started.
S²MARTLY in the Park was the brainchild of Gloria Ladson-Billings, a UW-Madison emeritus professor, education researcher and longtime member of Mt. Zion, and came together through a partnership with Andreal Davis, the coordinator for culturally responsive practices at the Wisconsin Response to Intervention Center and also a member of the church.
The summer program focused on science, technology, engineering and math activities along with social studies and art through culturally relevant lessons that focused on uplifting Black students and Black history while supporting their social development. It ran weekday mornings in Penn Park.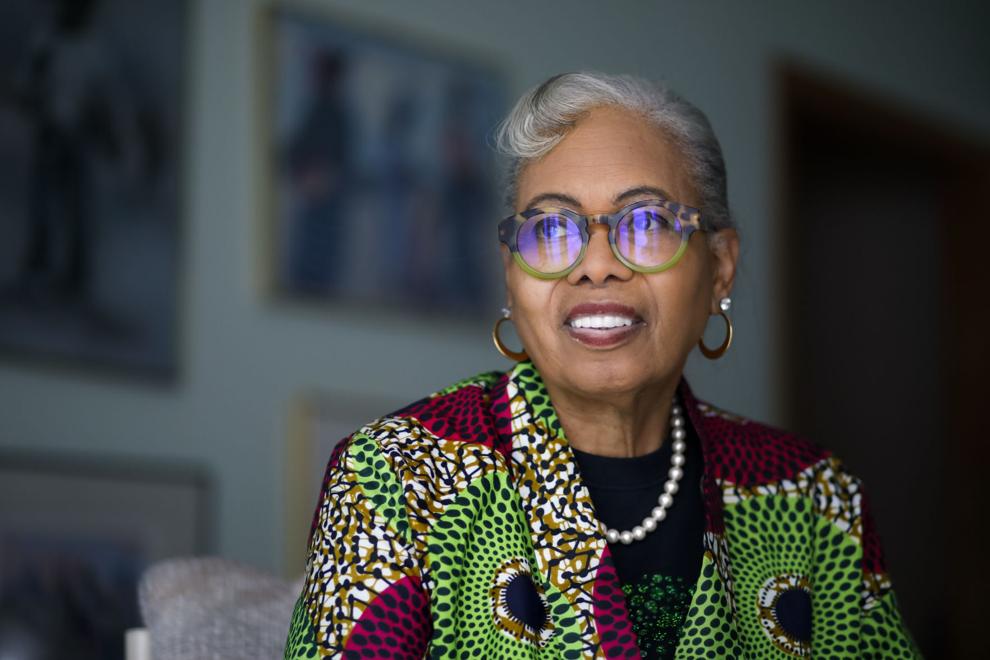 "My idea was less about the academics," Ladson-Billings said. "I was very concerned about their social-emotional learning. Our kids were so isolated (due to COVID), they were not connecting with other kids their age or other adults outside of their parents."
The program drew dozens of students to the park and its popularity led Allen, Ladson-Billings and Richard Jones Jr., a youth minister at Mt. Zion, to explore the development of a weekday education program for students when Madison decided to remain in online-only learning at the beginning of the school year.
They sought out five locations on Madison's South Side to house the online-learning assistance program for 10 students at each location during the school year. But no one would let them use their buildings due to COVID-19 concerns, Allen said.
They decided to do the Schools Without Walls program at Mt. Zion, but with a maximum of 30 students at a time in order to maintain social distancing.
"We wanted to make sure we didn't become a super spreader," Allen said.
Jones put together health and safety procedures for the program to follow, while paying close attention to CDC and local health department guidance and observing mitigation efforts used by the Madison School District's MSCR Cares Program. He also recruited tutors, hired and prepared the staff for the program.
Allen said the program didn't see any COVID-19 cases connected to it throughout the school year, while it provided learning assistance to students in grades K-5 during the weekdays.
Meeting needs
Schools Without Walls was built to allow parents to bring their students to Mt. Zion when needed. Some students took part in the program for part of the week. Allen said about 70 students came through the program since it began in September.
"We've always been in tune with the needs of the community and so we knew we wanted to provide a space for kids to come and provide tutors and Wi-Fi so they can get online and do their school work," he said.
The Madison School District provided participating students with meals, which Schools Without Walls employees picked up at the beginning of each week. Members of Mt. Zion provided donations to fund the program and the church also partnered with a number of local organizations, such as Dane County Human Services, United Way and the Collaboration Project to gain financial support for the initiative.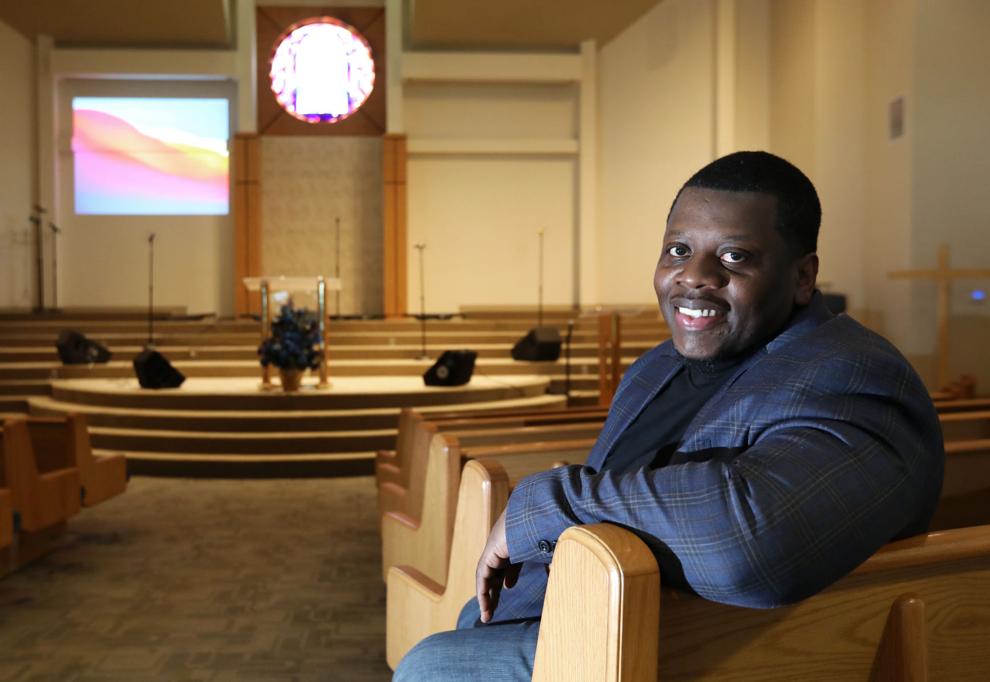 Allen said one of his own children, who was struggling with online school work, also joined the program.
"When they're around their peers they work better, to have that social interaction," he said. "More so than grades, emotionally there's a difference in the students. They've been kept inside and away from other people but coming to Schools Without Walls allows them to have interaction with their peers."
Ladson-Billings agreed that the absence of human contact for young children due to the COVID-19 pandemic has been difficult for students and she fears it could have a lasting effect on their social development.
"I think we're starting now to understand just how important that is for our children, all of these ideas I've had have been around 'What are we missing? What else could we do?'" to support children, she said.
The children had the tools to continue learning remotely, but they needed support from tutors and social interaction from their peers to supplement their school work.
Program's sunset
When the Madison School District made the decision to reopen classrooms to in-person learning, some of the families chose to keep their students in the Schools Without Walls program, instead of sending them back to the classroom. But a large number of the students returned to in-person learning.
"We have a couple of kids who are not going back to school and they're not going back for very specific reasons so parents can still use the support. We're going to still offer the services," Jones said. "I'm a firm believer that when a program or an initiative has gone past its purpose, it's time for it to call it (quits)."
He began thinking through what the district's reopening would mean for the program over the winter months, and this week Schools Without Walls began to offer a full-day program at the elementary level on Mondays when Madison students don't attend classes in group settings.
But the program will fade out at the end of the 2020-21 school year and the church's Academic Learning Center afterschool program will take precedence in the 2021-22 school year. S²MARTLY in the Park, however, will become an annual program.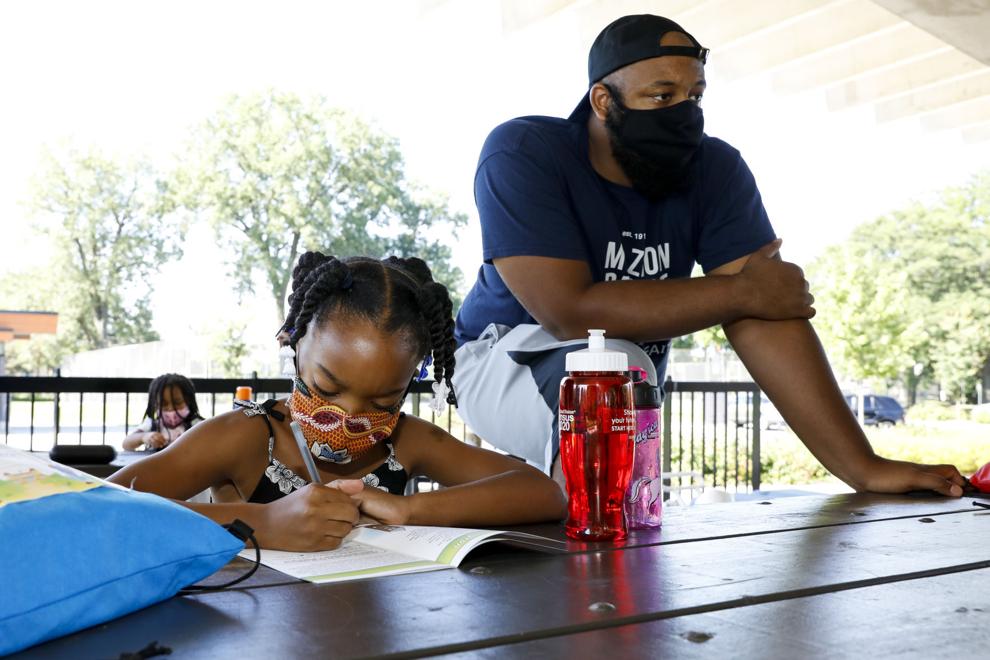 Allen noted that the church is in the process of building a community life center to house future education-focused programs, among others, to support and uplift the community. Currently, the programs are housed in the basement of Mt. Zion, which was built in the 1960s. Allen's goal is to improve the building to provide more space and better technology for students.
Jones has been looking forward to the launch of the all-day Monday program, meant to support students during the Madison School District's asynchronous learning day.
"We have made a commitment to support education on the South Side of Madison, that's something we make sure we continue to do, as we build and grow we want to make sure we're as effective as possible," Jones said.
Editor's note: This story was updated with the correct spelling of Jenny Czerkas in a photo caption.
---