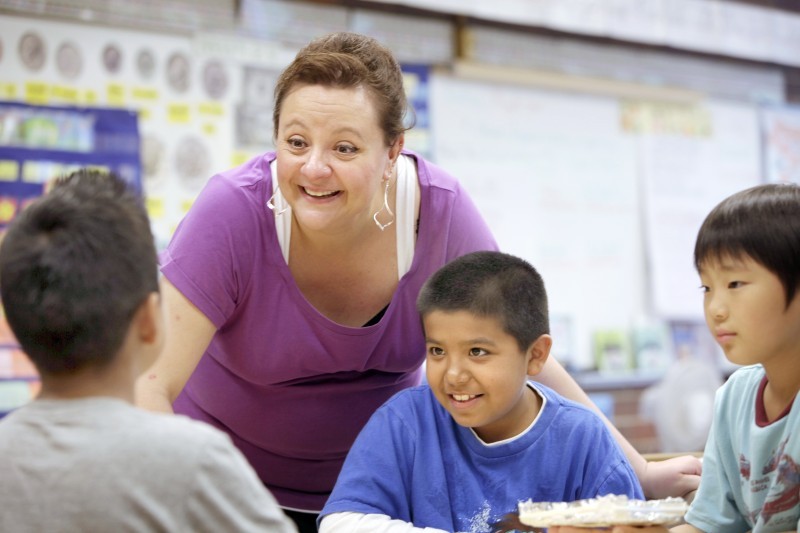 The state's largest teachers union Tuesday endorsed a statewide teacher evaluation system, performance pay and breaking up Milwaukee Public Schools — school reforms it had long resisted.
Merit pay and better teacher evaluations have been a hot debate among educators and politicians for years in Wisconsin and across the country.
President Barack Obama's $4.35 billion Race to the Top initiative rewarded states that made progress on such reforms, though Wisconsin didn't qualify. And Gov. Scott Walker, who plans to announce his first set of education policies in his upcoming biennial budget proposal, talked about similar ideas on the campaign trail.
But coming from the Wisconsin Education Association Council, "they are pretty bold reforms," said John Witte, UW-Madison professor of public affairs and political science.
"They are reading the tea leaves and catching up with what's happening around the country in terms of merit pay, in terms of performance evaluation and assessment of teachers," Witte said.
WEAC President Mary Bell said union officials have discussed the proposals with members "for some time" and finally came to a consensus on specifics. She said the proposals are not a reaction to the November elections that swept Republicans into power, nor are they a "pre-emptive strike" ahead of Walker's budget introduction on Feb. 22.
"As union leaders we believe we must act differently," Bell said Tuesday. "Our union is saying 'no' to the status quo."
U.S. Secretary of Education Arne Duncan called Bell on Tuesday to commend her on the union's announcement.
"It takes a lot of leadership to really drive a consensus around education reform," Duncan spokeswoman Liz Utrup said, adding that Duncan will likely speak about WEAC's announcement during an appearance on a Wisconsin Public Radio program Wednesday morning with Walker.
Calling the current pay model, which rewards longevity and educational degrees, "outdated and not connected to quality outcomes," Bell announced support for a new model that rewards teachers based on performance, national certification, taking leadership roles, more difficult assignments such as bilingual or special education, and working in poorly performing schools.
"The union has never endorsed that possibility," said Sen. Luther Olsen, R-Ripon, chairman of the Senate Education Committee. "What has held education back is everyone gets treated the same. Unless you have an internal drive to do a great job there's no financial incentive to do it."
Olsen said he hopes to pass legislation this spring that would make it easier for school districts to make the changes WEAC suggested outside the bargaining process.
Walker "welcomes WEAC's support of performance evaluations and merit based pay," Walker spokesman Cullen Werwie said.
WEAC also proposed revamping the teacher evaluation system. Under its proposal, new teachers would be reviewed annually for their first three years by a panel of teachers and administrators. Ineffective teachers would leave the profession through locally negotiated agreements.
Veteran teachers would be evaluated every three years, as they are now, using a combination of video and written analysis and administrator observation. Inadequate veteran teachers would be required to go through the process a second year, after which they would return to the three-year panel evaluations and could ultimately face removal.
Student test scores - specifically a model for tracking student progress over a school year developed by UW-Madison — should also be part of the evaluation, Bell said.
During the campaign, Walker suggested using similar criteria to categorize teachers as "ineffective," "needs improvement," "satisfactory," or "exemplary." Teachers deemed ineffective two years in a row would lose their teaching license, under Walker's proposal, while satisfactory and exemplary teachers would be eligible for bonuses. Bell said labeling teachers "doesn't serve much purpose."
A task force convened by State Superintendent Tony Evers to develop a teacher evaluation model is expected to report back by August.