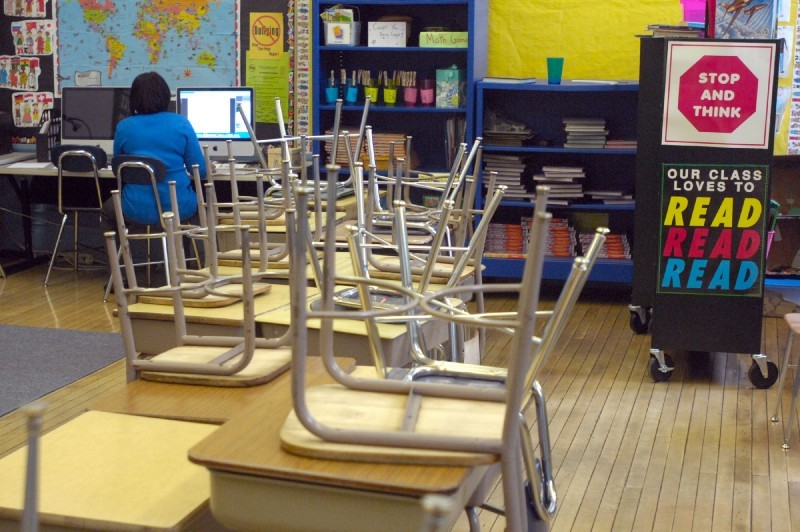 The gap between test scores for black and white students in Wisconsin has closed compared with six years ago, but in Madison it has remained nearly the same, according to results released Tuesday by the Department of Public Instruction.
State Superintendent Tony Evers said the state has been making "slow and steady progress" to close the achievement gap between white and minority students, who disproportionately come from low-income backgrounds.
"At a time when increasing numbers of our students are living in poverty, we should not be cutting the academic and community supports our kids need to become successful," Evers said, in reference to Gov. Scott Walker's proposal to cut education spending by $834 million over the next two years.
Statewide the gap between the percentage of white and black students scoring proficient or advanced closed 6.8 percentage points in math and 3.9 points in reading between 2005-06 and this year. Comparing white students to Hispanics, the gap closed 5.7 points in math and 3.7 points in reading.
In Madison the gap between white and black students closed 0.4 percentage points in math and 0.6 points in reading. Among Hispanics, the gap increased half a point in math and decreased 1 point in reading.
Madison Superintendent Dan Nerad was unavailable to comment Monday on the results.
The percentage of students scoring advanced or proficient on the state's standardized tests shows an achievement gap persists between white and minority students.
| Year | 2005-06 | 2009-10 | 2010-11 |
| --- | --- | --- | --- |
| State | | | |
| Math | | | |
| White | 80 | 83.4 | 83.7 |
| Black | 35.7 | 46.4 | 46.2 |
| Hispanic | 53.2 | 61.9 | 62.6 |
| Reading | | | |
| White | 87.3 | 87 | 88.3 |
| Black | 55 | 57.6 | 59.9 |
| Hispanic | 65 | 66.3 | 69.7 |
| Madison | | | |
| Math | | | |
| White | 86.2 | 88.3 | 88.7 |
| Black | 41.8 | 47.7 | 44.7 |
| Hispanic | 57.7 | 58.6 | 59.7 |
| Reading | | | |
| White | 91.3 | 90.3 | 91.6 |
| Black | 57.1 | 56.6 | 58 |
| Hispanic | 63.1 | 59.6 | 64.4 |