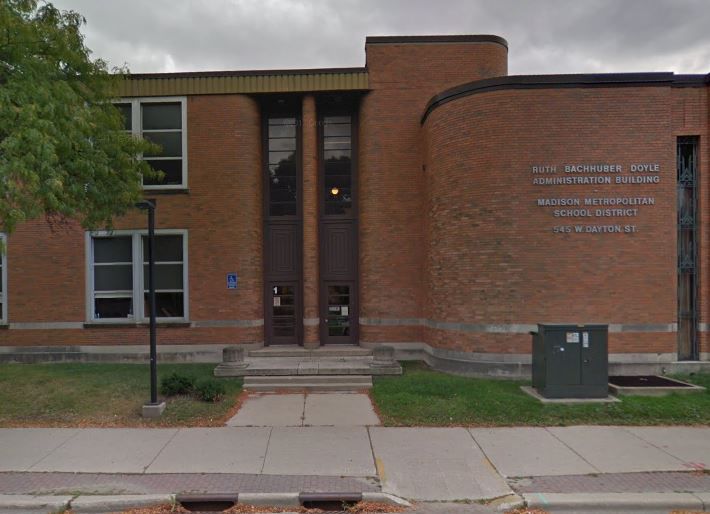 Another Madison public school teacher has been accused of uttering a racial slur in front of students, this time at Spring Harbor Middle School on the city's West Side.
In an email to parents Wednesday afternoon, Spring Harbor Principal Pam Waite wrote that the "serious incident ... involves a staff member allegedly using a racial slur in front of several students."
She said that as soon as the incident was reported, the teacher was removed from the classroom and an investigation begun.
There have been at least seven cases this school year in which a Madison School District staff member has used a racial slur in front of students. In all the previous cases, the staff member has been fired or resigned.
Superintendent Jennifer Cheatham has taken a zero-tolerance approach to the use of racial slurs by staffers in the schools this year, regardless of whether they were directed at students or used in a derogatory manner.
The Madison School District's teachers union said in March that it was not aware of any circumstances in which teachers directed the N-word at students or used it in a manner meant to be derogatory.
Writing in its newsletter, Madison Teachers Inc. said "some instances have involved staff citing this word as an example of inappropriate language," while "other instances have involved staff repeating offensive comments made by students which included the word."
The district has been tight-lipped about the circumstances of each case in which a slur was used. Only one teacher who used a slur has spoken publicly about her case. The former Hamilton Middle School teacher told the Wisconsin State Journal that when she used the N-word Oct. 31, it was as part of a misguided attempt at teaching a black seventh-grader a lesson after the student called a white student a "cracker," a derogatory term for whites.
In an incident this past winter, Karyn Stocks Glover, principal of Capital High, one of the district's two alternative high schools, wrote to parents on Feb. 21 of a "staff member allegedly using an inappropriate racial slur while reading from a book, in front of several students."
Madison School District spokeswoman Rachel Strauch-Nelson on Wednesday refused to provide more information about the Spring Harbor incident.
Be the first to know
Get local news delivered to your inbox!