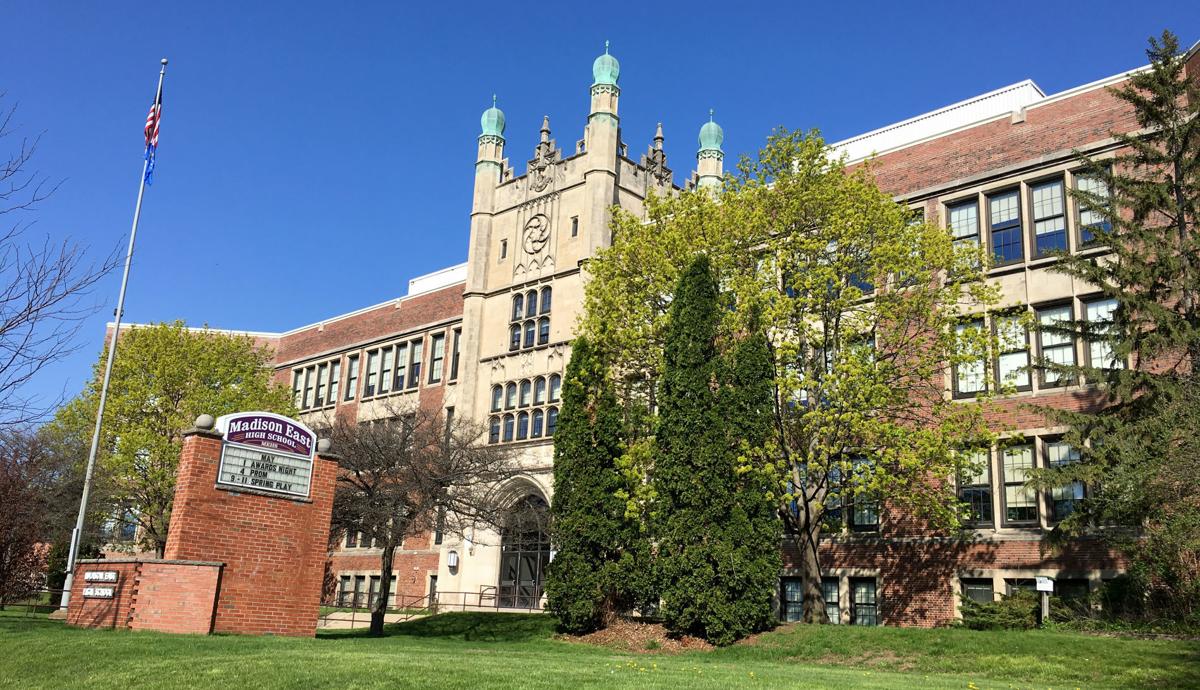 A fight in East High School's cafeteria Thursday drew two adult family members into the conflict, during which a student experienced a "medical emergency," interim principal Brendan Kearney said in an email to parents.
During the lunch hour, a fight broke out in the cafeteria involving students, he said, and two adult family members "involved themselves in the conflict." A student also had a medical emergency during the conflict, which required an ambulance response, Kearney said.
You have free articles remaining.
Police were called to bring the situation under control, and staff quickly responded, he said.
"I want you to know that the vast majority of our students acted appropriately and followed safety precautions," Kearney said. "We will continue to work closely with Madison police on their investigation."
He said "appropriate consequences and supports" will be applied to the students involved. As for the two adults, the school is working with police "to apply legal consequences," Kearney said.
"Our students' safety is our top priority," he said. "We continue to work with our students and families to ensure our school is a safe and positive environment for all."