Discrimination complaints against public school districts across Wisconsin have popped up more frequently in recent months, with five handled by the ACLU of Wisconsin since September.
The complaints and appeals span the state, from Chippewa Falls in the northwest to Burlington and Cedarburg in the southeast, and even with iForward, a statewide online charter school based in Grantsburg. There is a wide range of alleged discrimination against students in protected communities, but all have one thing in common: the name and signature at the bottom.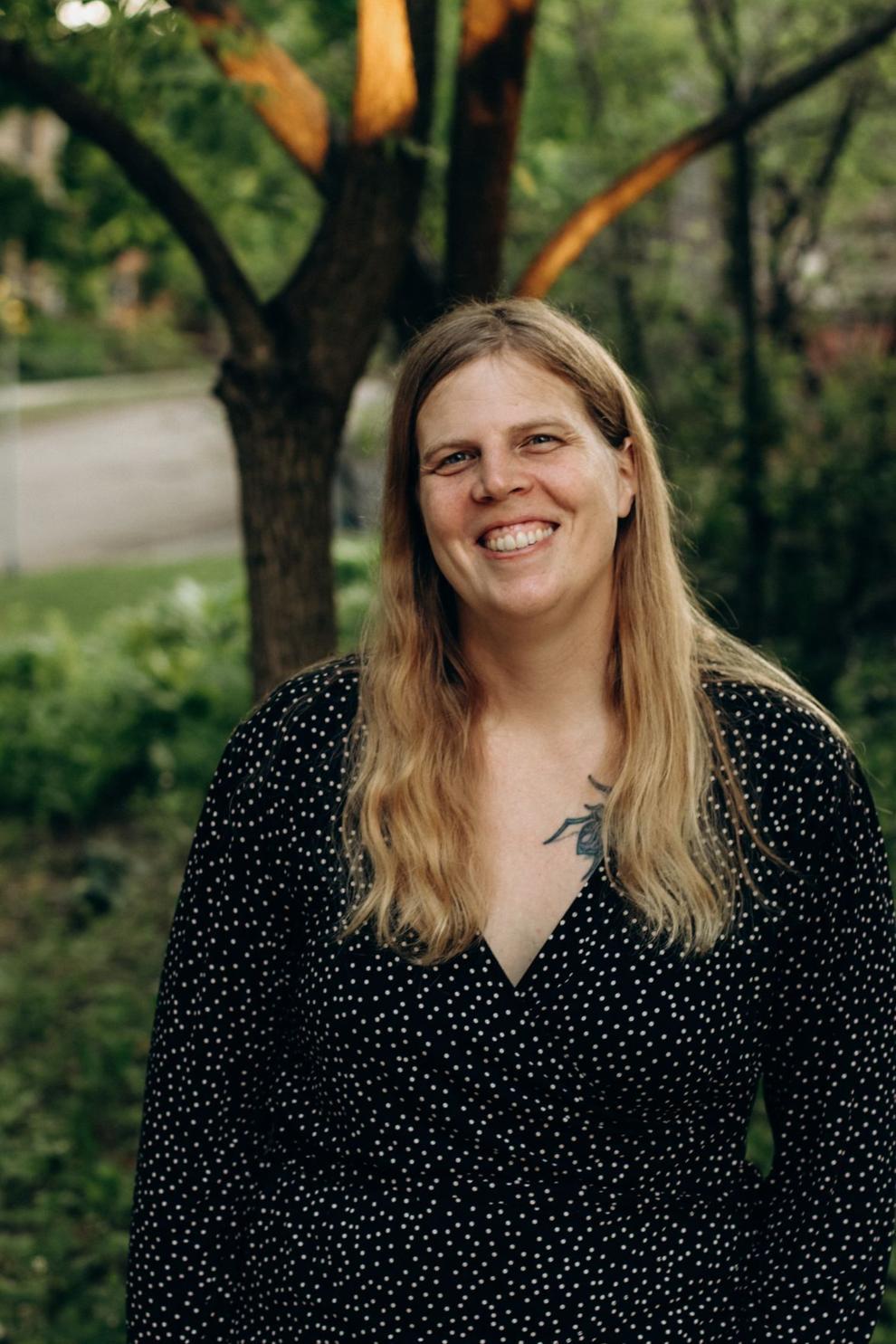 Elisabeth Lambert is a former public school teacher turned Equal Justice Works Fellow through a partnership between the ALCU of Wisconsin and Equal Justice Works, a national Washington, D.C.-based nonprofit that focuses on career support for lawyers who specialize in public service. Her two-year fellowship project, focused on exposing disparities in Wisconsin public schools, began in September and is funded by the Wm. Collins Kohler Foundation and an anonymous donor.
"I think of it as disrupting the very front of the school to prison pipeline," she said. "I'm trying to get out in front of those processes that alienate kids from school and drive them into other oppressive systems."
A deluge of complaints
The ACLU of Wisconsin has heard alleged discrimination complaints against public school districts from parents and groups consistently over the years. Some they were able to take on, and others they weren't because they lacked capacity.
"We had brought a couple of administrative complaints that generally we were able to resolve, but the (complaint) process was not widely used or known," said Larry Dupuis, legal director at the ACLU of Wisconsin. "We knew there were concerns about this in districts around the state. Some districts seemed to be handling them reasonably well, others not so much. … The process was variable and ambiguous from place to place, so we were starting over each time, learning how each school district handles (complaints)."
In the past decade, the Wisconsin Department of Public Instruction has resolved 14 appeals related to discrimination complaints regarding race or sexual orientation through its pupil nondiscrimination program. A case can be elevated to DPI after a complaint is filed against a school district and the district administration determines the complaint is unfounded or that the district is in compliance with state statute. The complainant can then appeal the district's decision to the state agency.
"The extent to which these processes are utilized is way out of proportion with the scale of the problem in this state," Lambert said. "It's clear that there are folks all around the state who need someone looking at their school district and making sure it's complying with its obligations of providing equal educational opportunities."
The first of Lambert's cases to garner attention focused on a discrimination complaint filed by Darnisha Garbade, a parent of two former students, against the Burlington School District, alleging the district failed to address a racially hostile environment for students of color. The district found no wrongdoing, which prompted Lambert to file an appeal to the state agency on behalf of Garbade.
DPI upheld the complaint in April after an investigation led by the agency uncovered at least 19 incidences of racial harassment in district records, including slurs used against students of color by their peers, between 2016 and 2020.
The state agency ordered the district to submit a corrective action plan that includes specific steps to prevent discrimination in discipline; address the racially hostile environment; review its practices for reporting discrimination complaints; and bring its policies up to compliance with state codes, according to a report by the Milwaukee Journal Sentinel. DPI is responsible for ensuring the district follows through.
Publicity surrounding the Burlington case led to a deluge of requests for assistance from families and groups from districts large and small across the state, and Lambert had to rearrange how she worked.
Instead of filing complaints herself, she conducts outreach to parents and advocacy groups across the state and is working with parents and groups in 25 districts to teach them how to file discrimination complaints.
A number of the concerns she's heard revolve around students of color, or those who identify as LGBTQ, who were allegedly disproportionately disciplined or harassed by peers while the school failed to intervene.
"When I get these phone calls, I try to set up training opportunities where I meet with folks and teach them about their district's complaint process, research the policies together and learn how the district handles these kinds of complaints," she said. "I'm more like a coach to them."
Lambert said she's ready to help elevate complaints through the appeal process to the state agency on behalf of groups she's coaching, if needed.
Illuminated by experience
Lambert, a parent of two children, went to law school at age 32 after teaching high school English in a public school district outside of Milwaukee.
"I became very aware that my students of color were having a very different experience in high school than my white students were," she said.
Those disparities were apparent in how discipline was applied and what kinds of academic opportunities were available to students. Honors and accelerated classes were overwhelmingly populated by white students, and regular classes were disproportionately Black, she said.
"There was a lot of internal segregation through ability tracking," she said. "There were differences in class sizes and differences in representation of special education students, just a very different quality of experience for kids."
Lambert said she repeatedly found herself being an advocate for students with protected status, and would get pushback from the administration. That recurring pushback prompted her to leave teaching for law school, to figure out how to be a more effective advocate for students.
Her goal, through the fellowship, is to lessen the adversarial tension between families and their school districts by educating parents on how to navigate the complaint process. She hopes to normalize the process to a point where districts view complaints as opportunities to grow and better support their students, rather than a battle.
"We're talking about legal duties and violations of statutes when we're talking about this stuff and that can be scary to leaders and people in positions of power," she said. "It would be great to have people using (this process) a lot, to the extent where districts learn to take them seriously and not defensively and really adopt that collaborative posture with the families that are raising the issues."
---