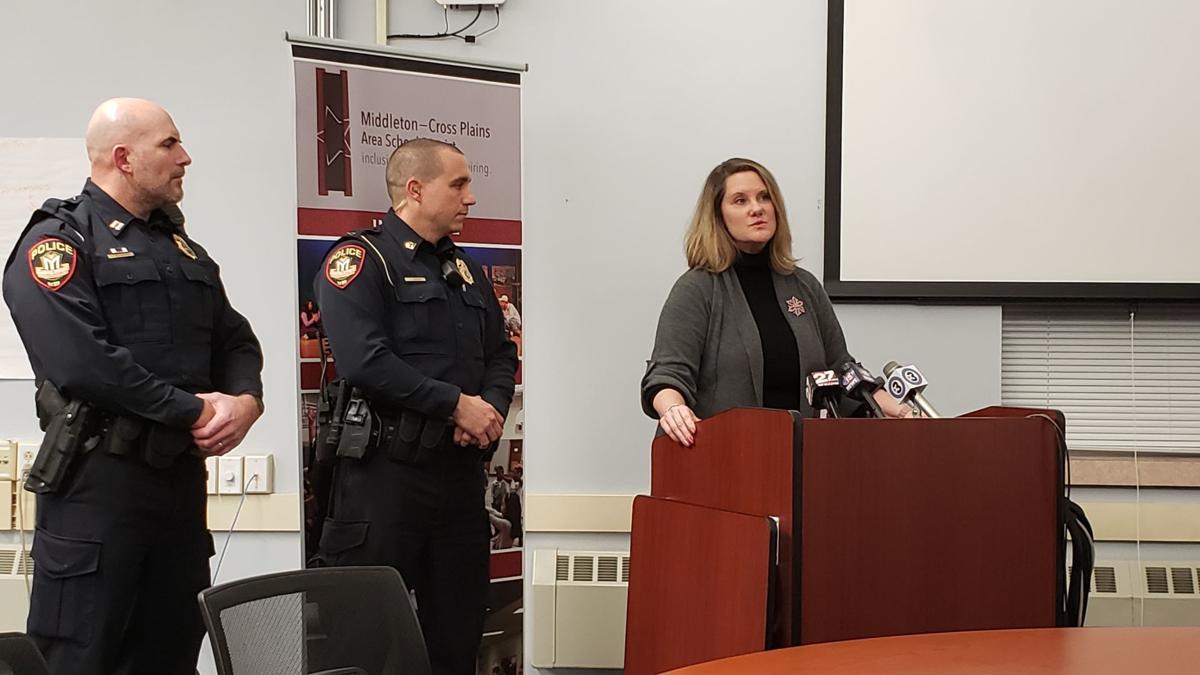 Three Middleton students believed to have been involved in posting threats on social media involving two Middleton-Cross Plains high schools have been suspended, the school district said Thursday.
Middleton police are recommending a charge of unlawful use of computerized communications systems against Jakob D. Ripp, 17, of Middleton. They also are recommending two 16-year-old boys be charged with being a party to the crime, Capt. Jeremy Geiszler said. Police did not release the names of the 16-year-olds because they are juveniles.
More than 90% of students attended Middleton High School on Thursday, and Clark Street Community School had almost 81% in attendance, school district spokesman Perry Hibner said. The district's six elementary schools and two middle schools all had 94% attendance or more.
Be the first to know
Get local news delivered to your inbox!