Gary Bennett wants to assure you he's not out to destroy the Madison School District.
The former legislative staffer leads the new Office of Educational Opportunity at the University of Wisconsin System. That makes him the unofficial "charter czar," the guy who now has the ability to bypass local school boards and authorize independent charter schools in Madison and Milwaukee.
It's a controversial idea, deemed by opponents as unnecessary at best, poisonous at worst. Critics believe independent charter schools siphon money and resources from traditional public schools. Supporters contend they're needed to stimulate innovation and correct failures in the current system.
In an interview, Bennett acknowledged that his new role is viewed negatively by some, but he suggested he's not the enemy. At times, he spoke rather kindly of the Madison School District.
Charter schools are public schools in that they are funded by taxpayer money, cannot charge …
"We have good schools here," said Bennett, 33, who has lived in Madison since moving to the city in 2008 to attend UW Law School. "We just need more good schools in more areas."
Bennett started April 1 at an annual salary of $95,000. His hiring raised eyebrows from the start.
At the time he applied for the position, he was chief of staff for Sen. Alberta Darling, R-River Hills. She was among Republican lawmakers who pushed for creating the office, and she is co-chairwoman of the Legislature's budget committee, which added funding for it.
Among the search committee members was Jessica Tormey, another former chief of staff for Darling who is now chief of staff for UW System President Ray Cross, who made the decision to hire Bennett.
Rep. Sondy Pope, D-Cross Plains, the ranking Democrat on the Assembly Education Committee, said hiring an individual whose boss was instrumental in creating the position "reeks of cronyism." The new office strips Madison and Milwaukee of local control and "opens the floodgates for unaccountable, for-profit charters," she said.
Others are willing to give Bennett more of a break. Rep. Terese Berceau, D-Madison, while no fan of Republican education policy, said Bennett's hiring does not strike her as atypical.
"It's not unusual that a staff member who had expertise like that would be hired for a job like that," she said.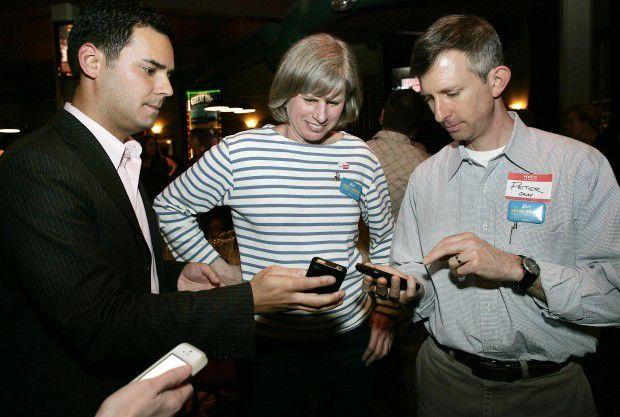 Right person for the job?
Born and raised in Utah, Bennett earned a bachelor's degree in political science from Pepperdine University, then joined the Teach for America program, which recruits college graduates to teach in low-income communities. He taught second grade for three years in the Clark County School District in Las Vegas while earning a master's degree in education.
After graduating from UW Law School, he and two others in 2011 started EdTogether, a Madison nonprofit organization that advocated for early childhood education and analyzed data from Wisconsin schools, including charter schools, to identify what was working.
The startup, now dissolved, lasted less than two years as the co-founders accepted other job offers, Bennett said. He was hired as an adviser to Sen. Lena Taylor, D-Milwaukee, where he worked for about 18 months before joining Darling's staff in 2013.
Gary Bennett will establish and lead the new Office of Educational Opportunity.
That was an interesting time, Bennett said, as he lost the trust of the Democratic caucus while initially being viewed suspiciously by Republicans as a possible spy.
Politically, Bennett describes himself as "center right" but said he's "not a dyed-in-the-wool anything."
UW Law School professor Linda Greene rejects the idea that Bennett is a Republican partisan.
You have free articles remaining.
Register for more free articles
Stay logged in to skip the surveys
"If you were to ask anyone at the law school, 'What is Gary Bennett's political affiliation?' I don't think anyone would associate him with a particular party," said Greene, who taught him in classes and chose him to work for her as a research assistant.
The fact that Bennett has worked effectively with both Democrats and Republicans suggests "he might be one of the best possible people to have working on this important issue in our current political environment," she said.
Darling, Bennett's former Republican boss, said, "Gary will be a terrific proponent for educational-reform initiatives that will make a difference in people's lives."
At this point, it's not possible to compare Bennett's qualifications with other applicants. UW System denied an open records request for the names of other finalists. It cited another new state law that prohibits UW System from disclosing the names of any job applicants who request confidentiality, with limited exemptions not applicable in this case.
Independent charter schools could be created in Milwaukee and Madison under the proposal. 
Alex Hummel, a UW System spokesman, said 14 applicants met the minimum criteria to be considered for the position. All of the unsuccessful candidates requested confidentiality, he said.
To critics of his hiring, Bennett said he intends to prove them wrong through "time, transparency and good work."
He insists that the process he will set in motion to create charter schools will be a collaborative one, with ideas bubbling up from the community, not imposed from above. He will seek to include diverse voices and to empower people who traditionally have been marginalized, he said. It's an approach informed by his background.
"I'm gay, Native American and Jewish," he said. "I'm a lot of historically oppressed groups wrapped up in one person."
Bennett said his biological father, who is deceased, was of the S'Klallam tribe in Washington state. He describes himself as half-white, half-Native American and said he follows the Jewish faith.
Superintendent Jennifer Cheatham's recommendation for the 2016-17 school year now goes to the School Board.
The work ahead
Bennett is putting together a board that will assist him in determining whether to authorize charter schools, and he envisions a separate evaluation committee that would score and make recommendations to the board.
"It's not just going to be me," he said.
He declined to speculate on how many independent charter schools Madison might have in five or 10 years. The earliest feasible launch for one would be fall 2017, but that's neither a goal nor a hard deadline, he said.
The approach could be used to help fill a budget gap next year.
One big fear of critics is that Bennett will allow for-profit companies to begin operating charter schools in Madison. The current laws would allow for this, Bennett said, but he has no intention of doing so.
"As long as I'm in this position, only nonprofits will be considered," he said. "This is about the community and kids. Period."
Bennett recently met with Madison Superintendent Jennifer Cheatham. He called the meeting productive, saying he wants "honest, ongoing communication" with the district.
Cheatham also called the meeting productive and said she was pleased to hear from Bennett that he is committed to working collaboratively with the district.
That said, she repeated her goal of making the district so successful that Bennett's office becomes obsolete.