When the Scripps National Spelling Bee was canceled last spring — denying Maya Jadhav a third consecutive trip to the Washington, D.C., area to compete in the famed event — the Eagle School student turned to online bees to continue honing her skills.
In similar fashion Saturday, the seventh-grader was again Madison's top speller after winning the All-City Spelling Bee. Maya scored 49 out of 50 possible points on an online test, besting the 26 other competitors participating in the stay-at-home-style competition in place of the traditional bee.
"I was a little worried because I got one wrong, so I wasn't sure if I would win or not," 12-year-old Maya said. "But I'm really excited now."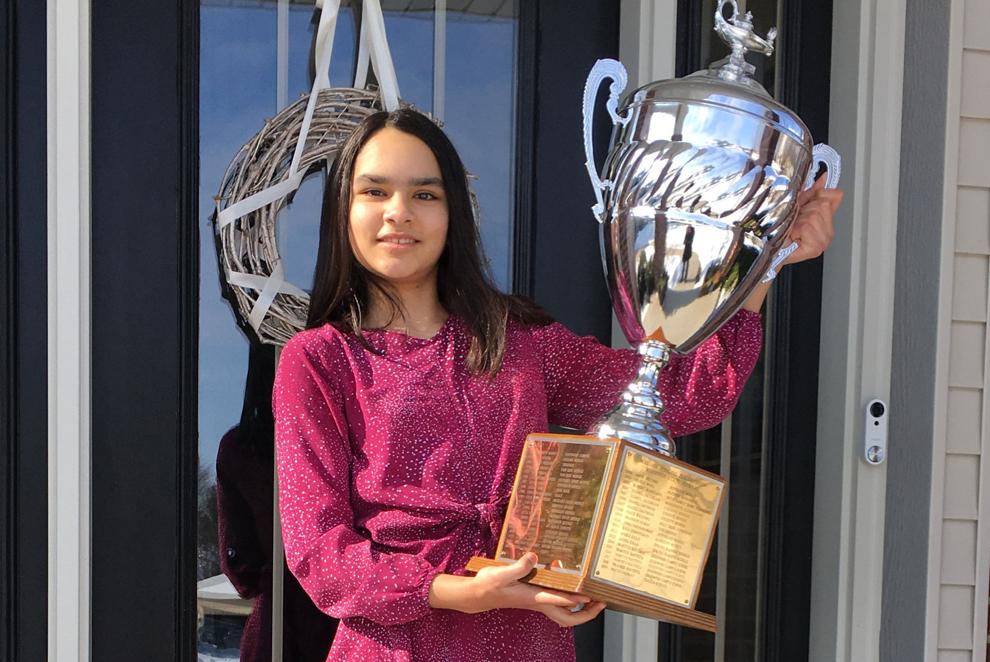 It marks the second time the Fitchburg spelling whiz has won the All-City Spelling Bee, which is sponsored by the Wisconsin State Journal, after taking first place in 2019. Toki Middle School eighth-grader Matthew Brock won last year.
Maya also won the state bee in 2019 and 2020 and competed in the Scripps National Spelling Bee in 2018 and 2019. As reigning state champion, Maya would have returned to the national contest last year but the emerging COVID-19 pandemic forced its cancellation.
"I think a lot of spellers, me included, we were like really disappointed," Maya said. "But also, it's more important for everyone to be safe."
Her continued success remains a point of pride but doesn't come as a surprise for Maya's parents, Nitin Jadhav and Terra Theim.
"I'm feeling very happy for Maya," Jadhav said. "She's been doing very well for the last four, five years now ... she's one of the top spellers in the country."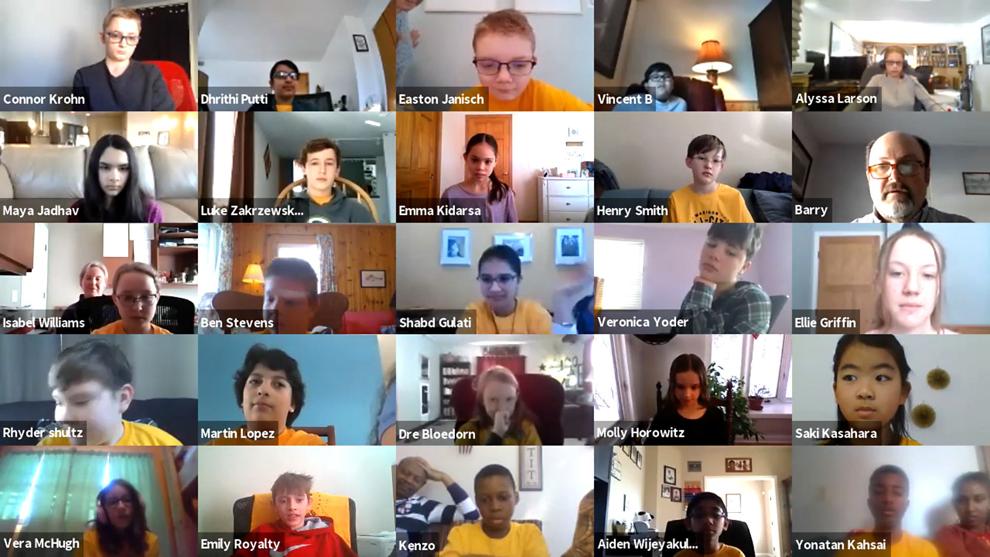 Vincent Bautista, a fifth-grader at Edgewood Campus School who comes from a family of terrific spellers with his brother and sister claiming five collective city titles, repeated a second-place finish in the All-City Spelling Bee.
Aiden Wijeyakulasuriya, a student at Blessed Sacrament School who competed in the 2019 Scripps National Spelling Bee, placed third.
Maya will represent Madison in the 2021 Badger State Spelling Bee, tentatively set for March 20, also sponsored by the State Journal. The winner of that contest moves onto the Scripps National Spelling Bee.
This year's group of Madison school spellers turned home offices, living rooms and kitchen tables into the battleground to become the city's top speller.
In the late morning, the spellers logged into an online testing platform to take a combined spelling and vocabulary test made up of 50 questions. They had up to 30 minutes to complete the test, which was provided by Scripps National Spelling Bee.
Some of the words Maya listened to and had to correctly type included "Beethovenian," an adjective relating to or characteristic of the famous composer, and "himation," a type of ancient Greek clothing.
During a pre-bee ceremony over Zoom, spellers raised their right hands and pledged to not receive help for the at-home competition. The group of 27 spellers included one eighth-grader, three seventh-graders, six sixth-graders, 10 fifth-graders, six fourth-graders and one third-grader.
The spellers were introduced in the ceremony and asked as an icebreaker to say and spell their favorite words. For Molly Horowitz, a fifth-grader at Lincoln Elementary, her choice was fitting: "ortographobia," the fear of misspelling words.
Chavez Elementary fifth-grade student Connor Krohn opted for "astronaut," quickly adding he hopes to become one when he grows up.
Other favorites included "pickle," "kerfuffle," "snollygoster" and "champion." As for this year's winner, Maya said the Scottish Gaelic word "grieshoch," meaning a bed of hot embers, is her favorite.
Her reason behind the choice: "I just think it's fun to say, and the spelling is maybe not what you'd expect when you first see the word."
---
Check out these Wisconsin State Journal stories honored in state newspaper contest
Weekend re-reads: Check out these Wisconsin State Journal stories honored in state newspaper contest
The Wisconsin State Journal collected 10 first-place awards in an annual contest put on by the Wisconsin Newspaper Association, including recognitions for general excellence, all-around photography and the opinion pages.
State Journal staff also won eight second-place finishes and 12 third-place honors in the association's Better Newspaper Contest, which evaluated content published between Sept. 1, 2019, and Aug. 31, 2020.
Photographer John Hart took home three individual first-place wins for the feature photo, artistic photo and photo essay categories, while photographer Amber Arnold earned first for a general news photo.
Emily Hamer was awarded the Rookie Reporter of the Year distinction and also won first place for extended coverage on the return of state pardons. Higher education reporter Kelly Meyerhofer earned first place in local education coverage.
Re-read the State Journal stories that won first, second and third place in this year's Better Newspaper Contest.