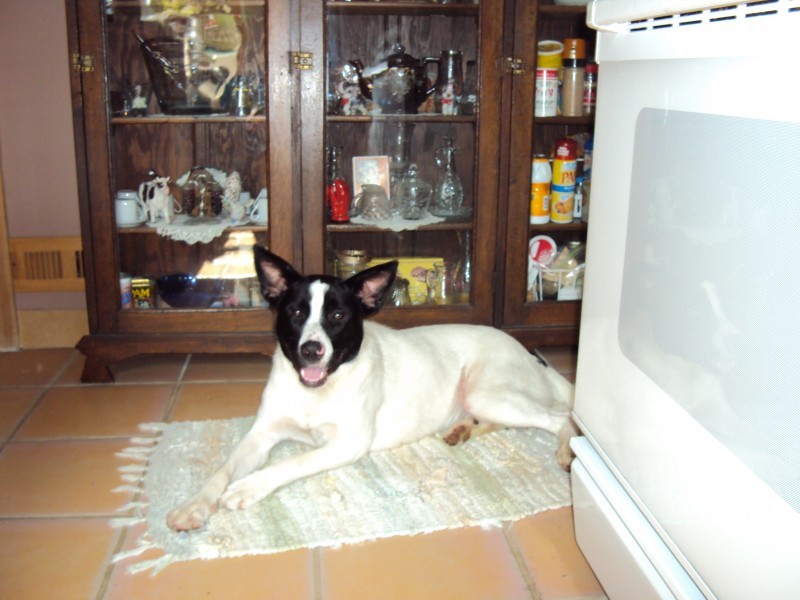 Bob Dylan arrived in Madison last Saturday night, not long removed from Highway 61.
It was about 8 p.m. when Mary Lou Krase spotted him. Dylan was standing outside the Radisson Hotel on Grand Canyon Drive. Krase said, "Do you remember me?"
Did he remember her? Pretty soon Krase had Dylan eating out of her hand. Literally.
"It was the same treat I'd given him a month earlier," Krase said this week.
You may have gathered that the Bob Dylan who came to Madison last weekend is not the writer of "Highway 61 Revisited," although the highway plays a part in our story, along with New Orleans, a big-hearted Arkansas woman named Jessica Evans and, especially, Mary Lou Krase, 56, a Madison city employee who has this thing about dogs.
Krase also has a thing about New Orleans. She and her partner, retired Madison school teacher Al Michels, have owned a second home there for three years.
It was Krase who turned Michels onto the Big Easy, soon after they got together 14 years ago. Krase had been a New Orleans regular for years, relishing the music, food and ambiance. Their place is off Oak Street, described by Krase as a mix of Willy Street and Monroe Street in Madison, teeming with colorful characters. Some days it's like living in a Tennessee Williams play.
Early last month, Krase and Michels were driving back to their home here is near West High School — after enjoying the New Orleans Jazz and Heritage Festival. They had their Samoyed dog, Booker, in the pickup truck with them.
They were maybe six hours out of New Orleans, not far from Memphis, when they pulled up to a large, bustling truck stop plaza on Highway 61 in Steele, Mo., looking for gas and sandwiches.
What Krase found, when she stepped from the truck, was a black and white dog sitting nearby with big pointy ears and one front paw in the air.
"He was begging," she said.
Krase was holding some treats she had been intending to give Booker. The black-and-white dog, smelling them, approached Krase and went belly up at her feet.
"Oh, God," Michels said, in the manner of someone who knows his partner is a soft touch.
They eventually drove to another side of the plaza so Booker could get out and answer nature's call. Krase watched as the black-and-white dog worked all the garbage cans, rising on his hind legs and nosing around inside. A short time later, when they came out of the plaza's sub sandwich shop, the dog was once again sitting next to their truck. Krase fed him some treats.
"He sat and watched as we drove off," she said. "My heart was breaking."
Back in Madison, Krase decided she needed to try to help the dog. At first she couldn't recall the name of the truck stop in Steele. It took some doing, but eventually she located the Deerfield Travel Center and placed a call.
"Is there a little black-and-white dog running around outside?"
A woman with a thick accent said, yes, the dog was still there, and had been for three weeks, though some of the regulars figured it would have been run over by now.
Krase — uncertain even of the result she was hoping for — began calling pet shelters in the area. One was temporarily closed. Another couldn't be bothered. Finally Krase was down to one phone number, a humane society in Blytheville, Ark., some 15 miles from Steele.
"My husband and I will go get him," said Jessica Evans, who answered the phone. They did, and within hours, Evans had emailed Krase a photo. "Is this the dog?"
It was the dog that Krase was now calling Bob Dylan. They decided that Evans would try to find a home for him. Failing that, a trucker in Blytheville might be able to deliver the dog to Krase in Madison.
What happened instead is that last week Evans called Krase and said she and her husband were going to drive Bob Dylan to Madison. Her husband has relatives in South Beloit, and, besides, they were due for a vacation.
The meeting was Saturday night in the Radisson parking lot. There were happy tears during the handoff, although no one was happier than Bob Dylan, healthy and clean after a veterinary visit and eager to munch the treats that Krase extended.
Although Booker and Bob Dylan get along, Krase is hoping another Madison area family might want to give the dog a permanent home. Anyone interested can contact me, and I will put you in touch with Krase, who saved Bob Dylan, the dog from Highway 61.
Contact Doug Moe at 608-252-6446 or dmoe@madison.com. His column appears Monday, Wednesday, Friday and Sunday.