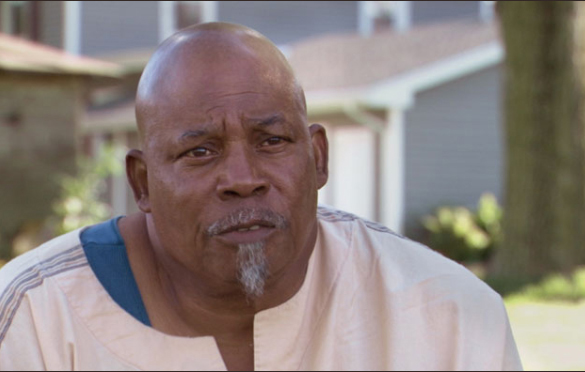 Will Williams had this friend in Vietnam, DeMarchi, and they sang doo-wop together.
"We were just tight," Williams was recalling Tuesday.
They also went on patrol together, and that's when DeMarchi got hit.
"His brains fell out in our hands when we were moving him," Williams would recall later. He sat with the corpse in a bomb crater overnight.
That night has never left him, though Williams was sitting a world away this week, literally and figuratively, sipping from a coffeehouse cup in Fitchburg. He wore a green T-shirt that read: "Veterans for Peace."
But here's the thing. It wasn't that awful night that turned Williams into a peace activist. If anything, at first, seeing his friend die did the opposite.
"The more friends that were killed," he said quietly, "the more hateful I became. I became an animal. If I couldn't make a kill it bothered me."
It took years, decades really, for Williams to become an anti-war activist. His journey is one of five chronicled in a documentary film, "The Good Soldier," that will play Nov. 11, Veterans Day, at Sundance. Williams will be there to answer questions after the screening.
Williams and his wife of 43 years, Dorothy, have lived in the Madison area since 1973. Will is originally from Crystal Springs, Miss., south of Jackson. Growing up, he encountered racism, enough of it that when he was 18 he enlisted in the army primarily to get out of Mississippi.
That was 1962. Few in the United States had heard of Vietnam at that point. "It wasn't on my radar," Williams said. He was stationed in Germany, and liked it well enough. When his tour was up in July 1965, he re-enlisted, this time for six years.
The lengthy re-enlistment got him a preferred assignment to Hawaii. He invited Dorothy, then his girlfriend, to join him. But then, in November, Williams learned he was being sent to Vietnam. "I was numb," he said.
He and Dorothy got married on Dec. 30, 1965. A week later, Williams was aboard a ship bound for Vietnam.
He saw combat shortly after they docked. Williams' unit was building a base camp in Cu Chi. "We started losing people right away," he said. The Viet Cong were striking from a network of tunnels underground. Williams transferred the hate he'd reserved for racists in Mississippi to the enemy that was killing his friends.
His first tour lasted a year, but - confused and angered by the peace movement at home - Williams went back to Vietnam in 1968. He was honorably discharged in March 1970, having received the Purple Heart and Bronze Star.
His attitude toward the war began to shift in 1971, when, living in Chicago, he followed the Daniel Ellsberg/Pentagon Papers controversy. "The more information I got," Williams said, "the angrier I got with the government."
He was becoming a peacenik, but didn't really act on it. He and Dorothy came to Madison in 1973, at the invitation of an African-American minister here. Williams worked various jobs, construction, driving a Greyhound, and he fought the nightmares and flashbacks that were part of his post-traumatic stress disorder. They intensified in 1992, during the first Gulf War, to the point where his doctor advised him not to watch the news.
It was during the run-up to the Iraq invasion in 2003 that Williams joined the Madison Area Peace Coalition. Invited to speak at rallies, he found people moved by his story of transformation. Amy Goodman played portions of one talk on her radio show, and a pair of documentary filmmakers, Lexy Lovell and Michael Uys, got in touch. They spent five days here filming Williams.
"The Good Soldier" has been called incendiary and heartbreaking. Williams was with the filmmakers earlier this month for a showing at a film festival in the Hamptons in New York. He had his picture taken with Pierce Brosnan and Sharon Stone. It was all good fun, but the story of Will Williams and the other "good soldiers" is as serious as it gets.
"I have something that can't be cured," Williams said. "I have to cope with it and I cope with it by taking the hate that I had and trying to use it in a way that's positive. I think what I'm doing is positive."