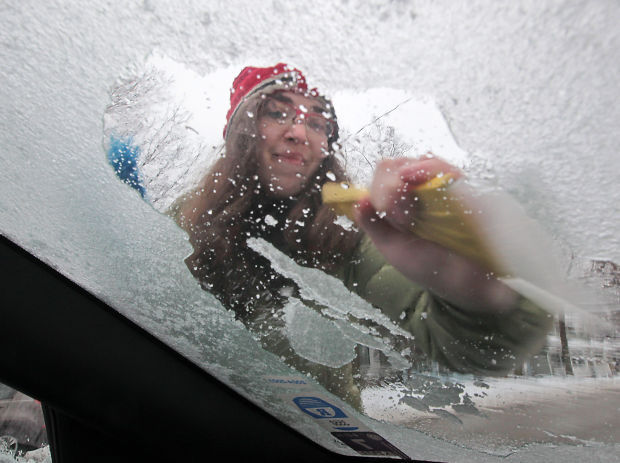 If you're lucky, that slip of paper on your windshield this morning was just a reminder — and not a ticket — that Madison's winter parking rules kicked in early this morning.
The reminders, which police distribute every year, warn that drivers in most of the city are required to park on the odd-numbered side of city streets between 1 and 7 a.m. on odd-numbered days and the even side of streets on even-numbered days.
The rules are in effect from Nov. 15 to March 15, regardless of whether there's snow on the ground.
Residents who park Downtown or on the Near East Side are exempt from the rule unless there is a declared snow emergency. During a snow emergency, everyone must adhere to the alternate-side parking regulations or risk a ticket.
Alternate-side parking tickets are $20, while tickets for violating a snow emergency order are $60 and bring the risk of getting towed.
Last winter, the city issued 23,310 tickets for violations of the winter parking rules. About 5.5 percent of those tickets were issued during snow emergencies.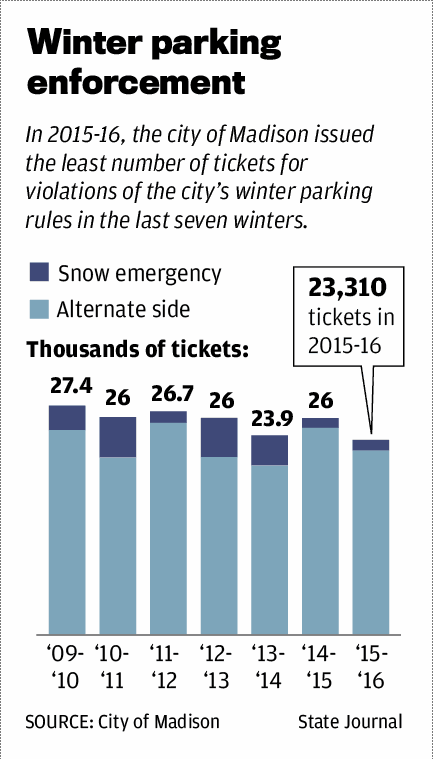 While the sting of a ticket is often enough to get drivers' attention, some appear immune. Two vehicles were ticketed 16 times, while another received 14 tickets, according to Madison police records.
In all, more than 250 cars were ticketed five times or more between Nov. 15, 2015, and March 15, 2016.
No word on how many of those tickets were paid.