Dane County's first restorative court director, Ron Johnson, a man remembered for his kind heart and colossal impact, has died at 71.
"We've lost the father of restorative justice," the restorative court's senior social worker Stephanie Marino wrote in a Sunday email to staff announcing Johnson's death. "Ron was an iconic community member in Milwaukee and Madison and touched thousands of lives."
Police found Johnson dead in his Fitchburg apartment Friday afternoon, said Ron Chance, community programs manager in the Prevention and Early Intervention Division of Dane County's Department of Human Services. Johnson's family had been trying to reach him and requested that police stop by his home to conduct a wellness check. The cause of his death is unknown, but Chance said family believe it may have been a heart attack.
UW-Madison law professor Jonathan Scharrer, a longtime friend and colleague, said the loss was "very unexpected." Chance said the Community Restorative Court staff are in "a state of shock."
"I was supposed to see him in a week," Scharrer said. "He said he was feeling great."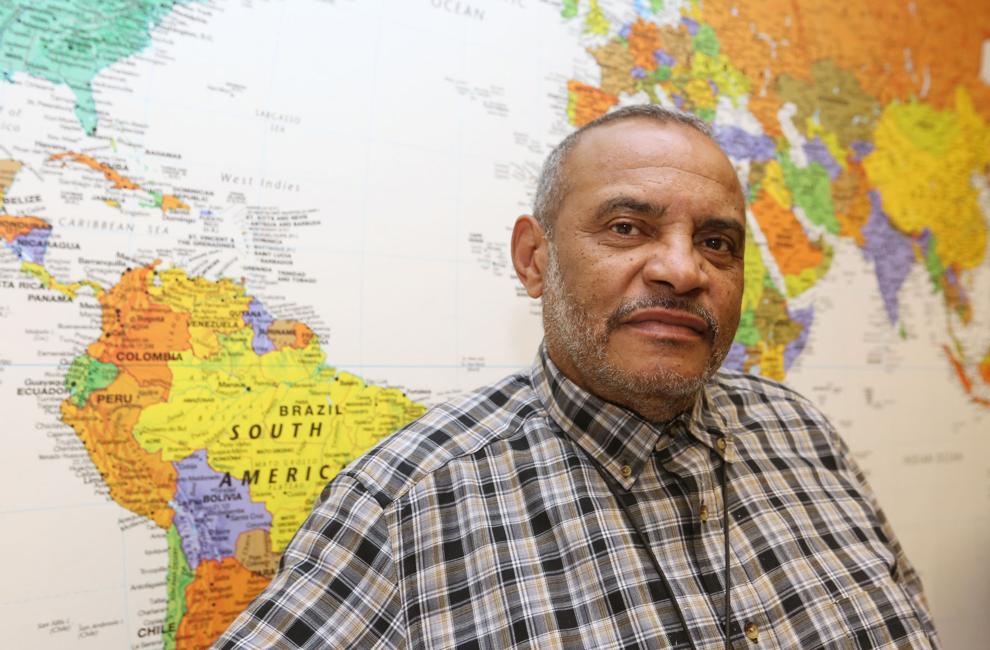 Friends and colleagues remember Johnson as a good listener, tender father and role model for young people, particularly those who went through the restorative court program. He was humble, generous and funny, with a laugh that could "lift a room," former Wisconsin Supreme Court Justice Janine Geske said.
"He really gave selflessly of his time, his talents, his energy, his humility, his humor — especially to young people," Scharrer said. "He was always about helping people learn and providing that wisdom and guidance."
Johnson was not only the first leader of the Community Restorative Court, but also the very first staff member. For a while, he was the only paid person on staff, working out of a small office with volunteers and consultants. He built up the court from nothing.
A unique program focused on second chances, the court serves 17- to 25-year-olds who would be charged with misdemeanors. If they take accountability for their actions and complete a process focused on restoration and repairing community harm, the young people can leave the program with a clean record. The process can include writing letters of apology, community service, restitution, drug treatment and counseling.
Scharrer, who was part of the working group that helped design and launch the court in 2014, said the program was the first of its kind in the state. Geske said Johnson created "a national model" for restorative court that she talks about around the country. Johnson retired in late 2020.
"I've never met anybody as gifted as he was doing this work," Geske said. "He really did a lot of good in his lifetime."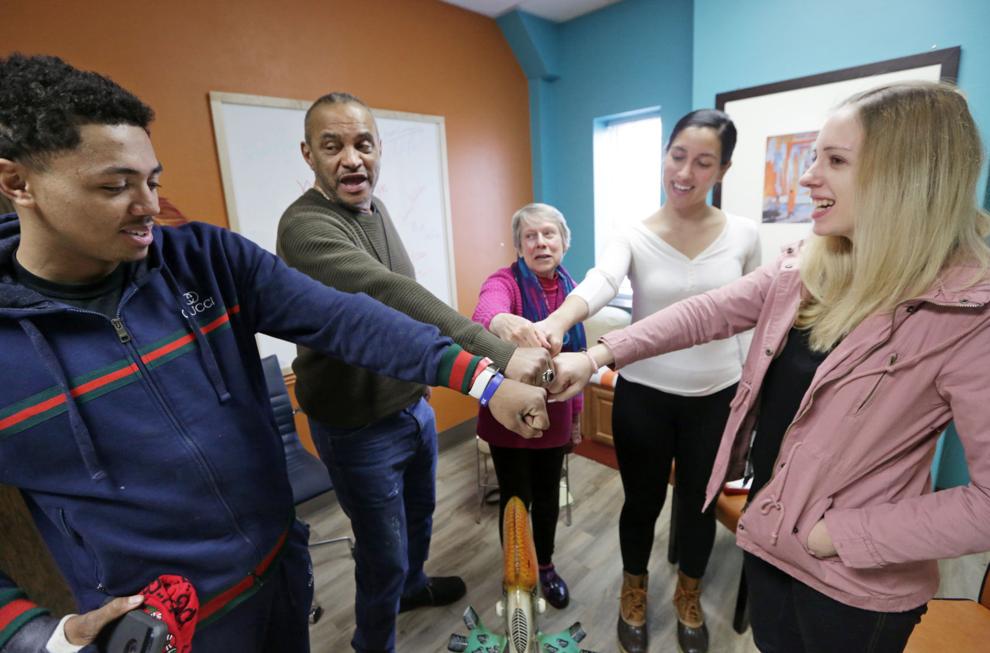 Growing up in Milwaukee during the civil rights movement in the 1960s, Johnson got involved in the Blackstone Rangers street gang and joined the Black Panther Party. In a 2015 interview with the Wisconsin State Journal, Johnson said he expected the party to be an outlet for his animosity toward white people, but the Panthers ended up inspiring him to take a turn toward education instead.
"I wanted to join the Black Panther Party and get a gun and go to war," Johnson said in 2015. "But in the Black Panther Party, instead of giving me a gun they gave me a book."
Formative time
At just 19, Johnson started teaching at an experimental, racially integrated middle school. He would go on to serve as principal of the school. He said that experience set the tone for the rest of his life.
"We all have gifts, and I'm certain that mine was to work with kids," Johnson said in 2015.
Around 2008, Johnson started a project on his own where he would fundraise to take young African American boys from downtown Milwaukee on a camping and fishing trip along the Mississippi River, Scharrer said. They could bring along a father figure or an uncle, and if they didn't have one, Johnson would find a Black man to mentor them on the trip.
Johnson also directed Milwaukee Youth Opportunities Collaborative, a gang prevention and intervention organization, and founded the Children's Hospital of Wisconsin's Project Ujima, a program aimed at preventing youth violence.
Geske hired Johnson in the mid-2000s for a community relations role at Safe Streets, a Milwaukee program that sought to combat crime, help formerly incarcerated people reenter society and build community through restorative practices. She said he was "perfect" for the job.
Building trust
Johnson could get along with anyone from gang members to children, former prisoners to police officers, Geske said. They all trusted him, and he could use that trust to build bridges and break down barriers in the community.
"He had such street credibility with everybody," Geske said. "He was one of those gifted people that could communicate with all of those different audiences."
Geske remembers Johnson telling her that he once brought a group of rival gang members into a "talking circle" at a high school. He asked them about their favorite breakfast cereals to "bring the temperature down" in the conversation. Geske said Johnson had a knack for getting people to talk to each other "human to human."
Johnson had an "uncanny ability" to build relationships with people, Scharrer said. He had a "gentle demeanor," and a way of figuring out what you needed on any given day, whether that was some wisdom or a joke.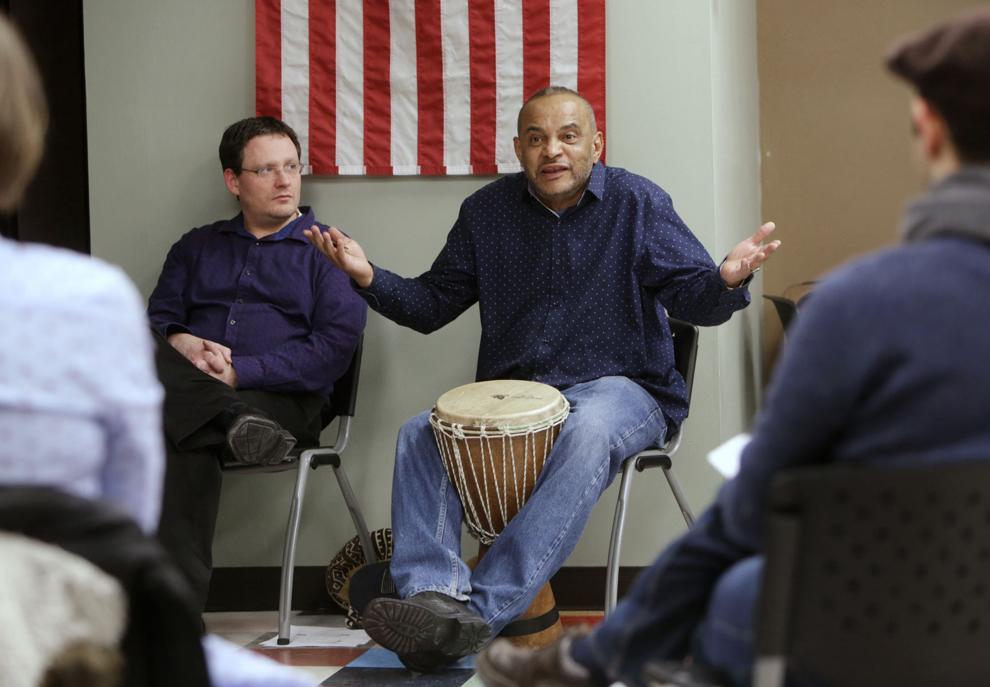 An inspiration
Scharrer said Johnson was an inspiration to both young and old, including for Scharrer himself. If you worked with him, "you knew that you were cared for," Scharrer said.
"One of my favorite lines that he would sort of say is his approach toward working with young people in this program," Scharrer said. "He said, 'I'll give anybody any reasonable chance plus three.'"
Teresa Tellez-Giron, a program leader in the restorative court, said Johnson was "such a wonderful, kind-hearted person." Marino said "his compassion, kindness and heart were larger than life."
Geske said she was "devastated" to hear of his death. She said he was also "a really tender, engaged father." He's survived by seven children.
"We need more Ron Johnsons in the world, not less," Geske said. "That's for sure."
Photos: Dane County Farmers Market returns to Capitol Square
Dane County Farmers Market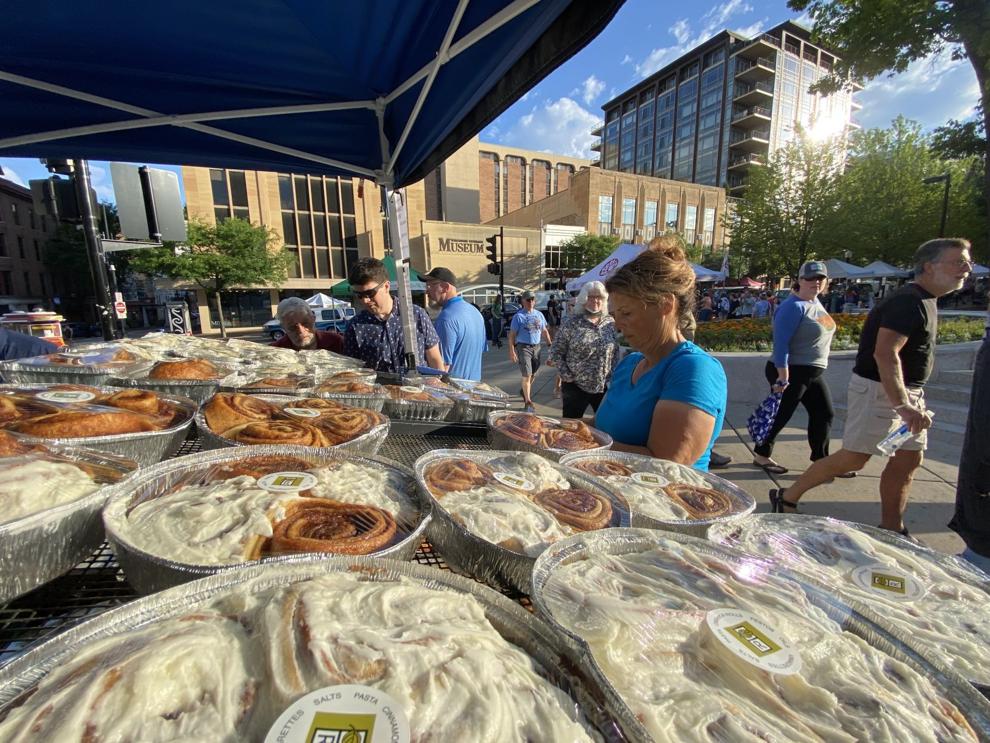 Dane County Farmers' Market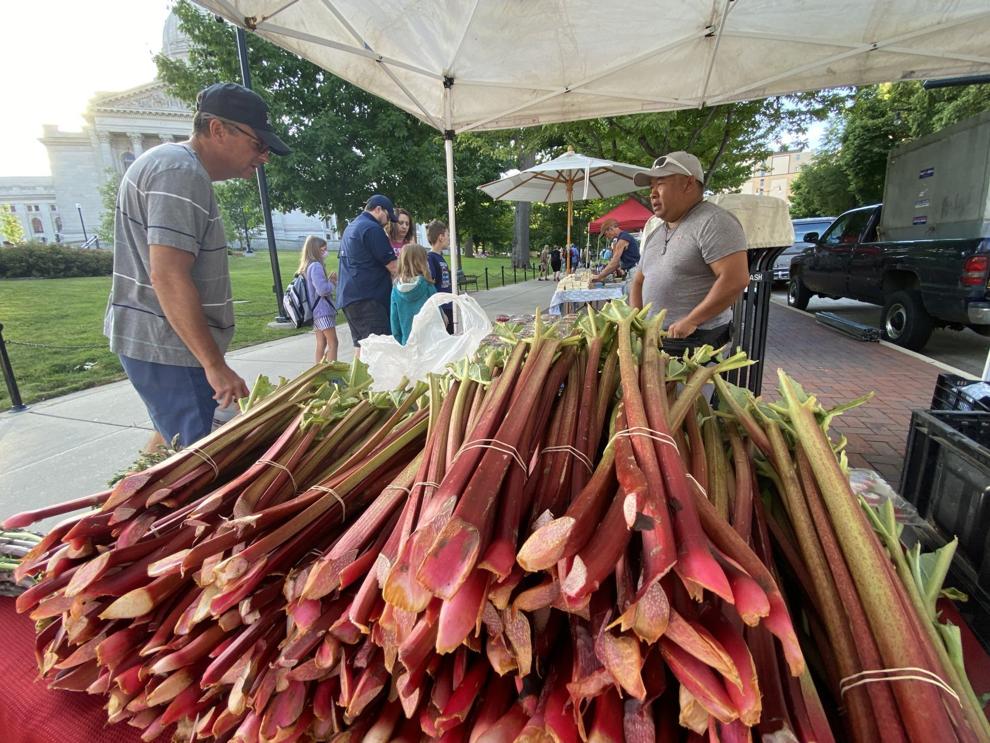 Dane County Farmers Market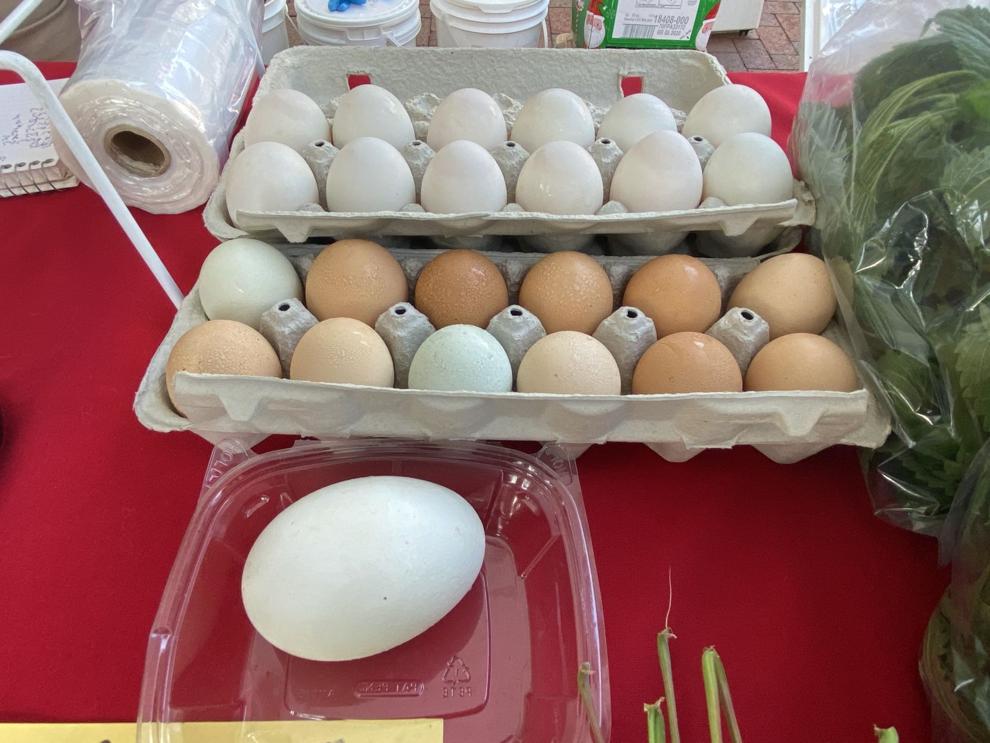 Dane County Farmers Market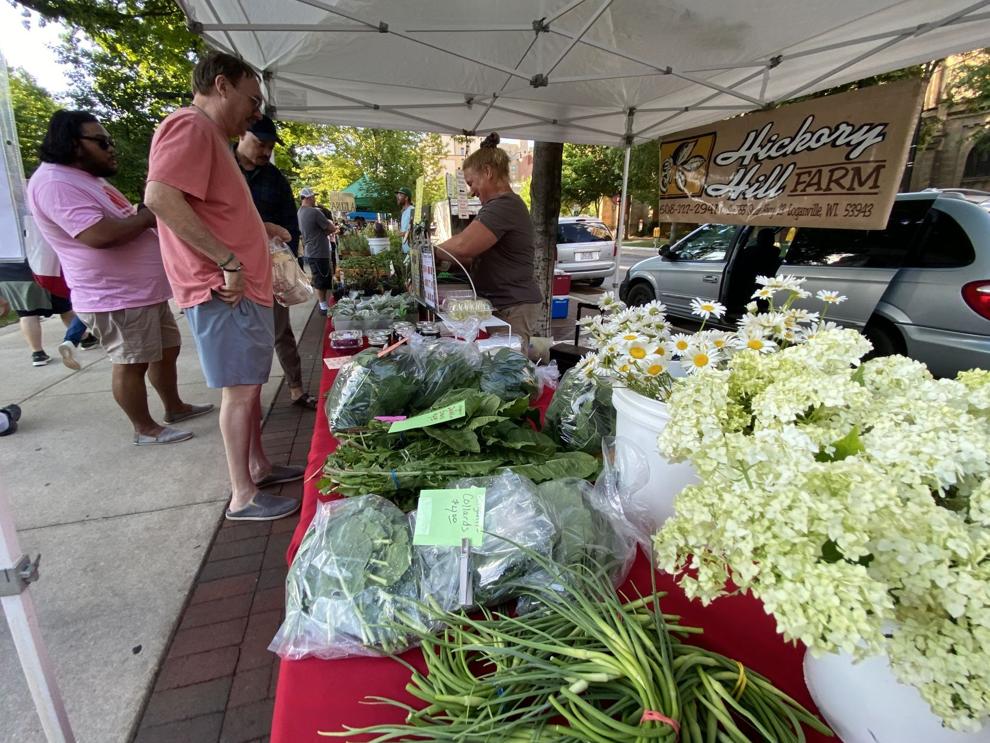 Dane County Farmers Market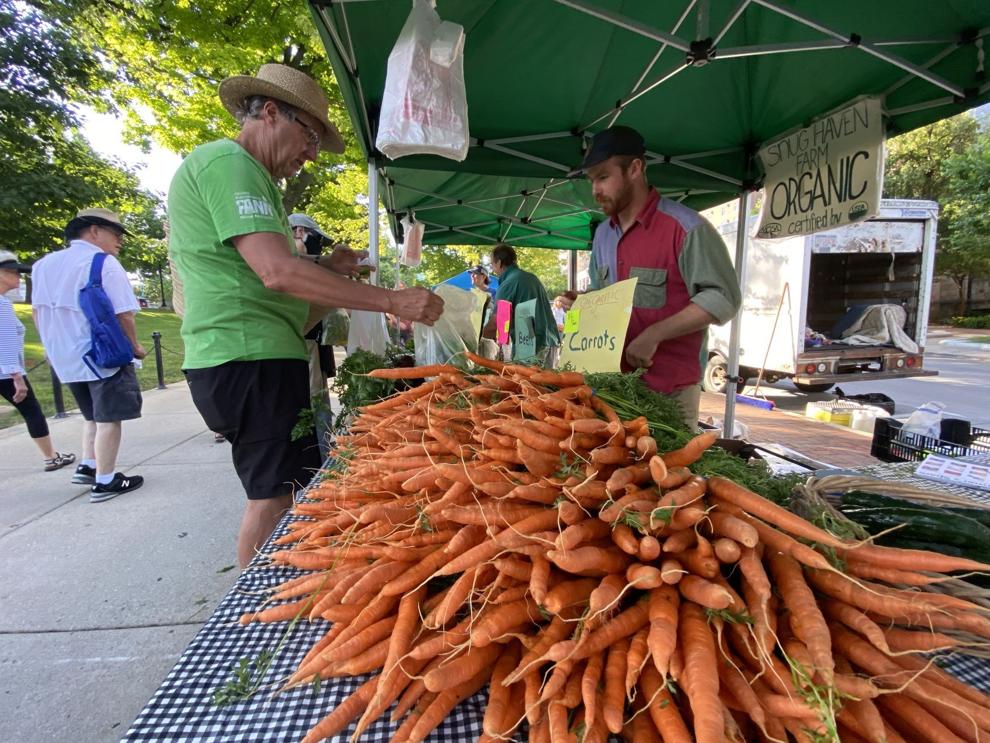 Dane County Farmers Market
Dane County Farmers Market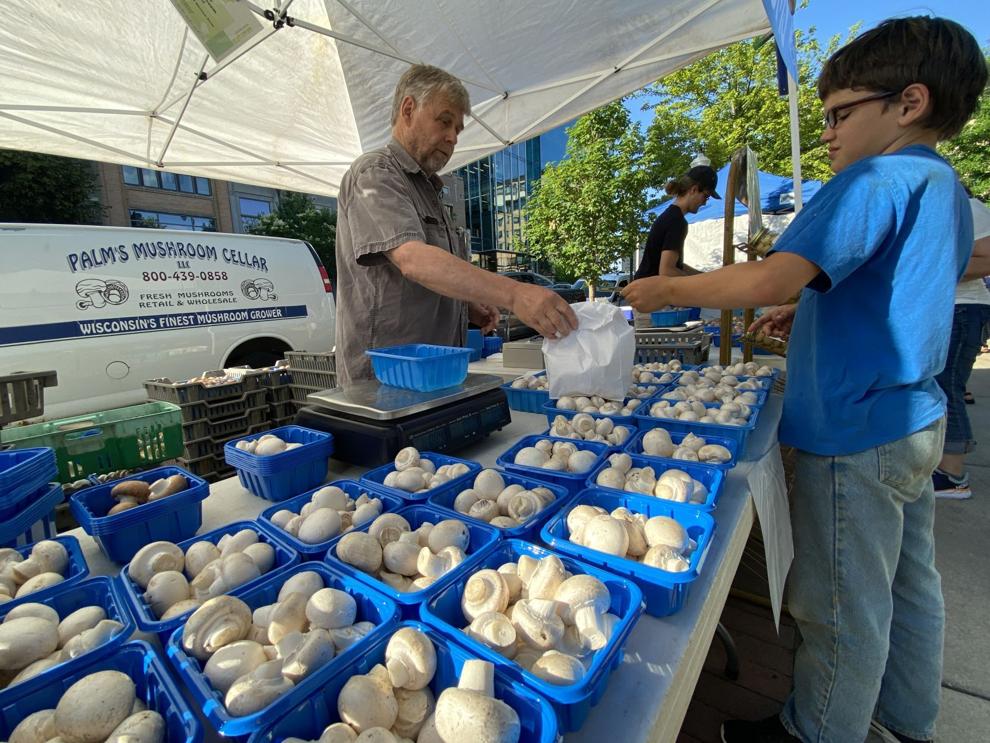 Dane County Farmers Market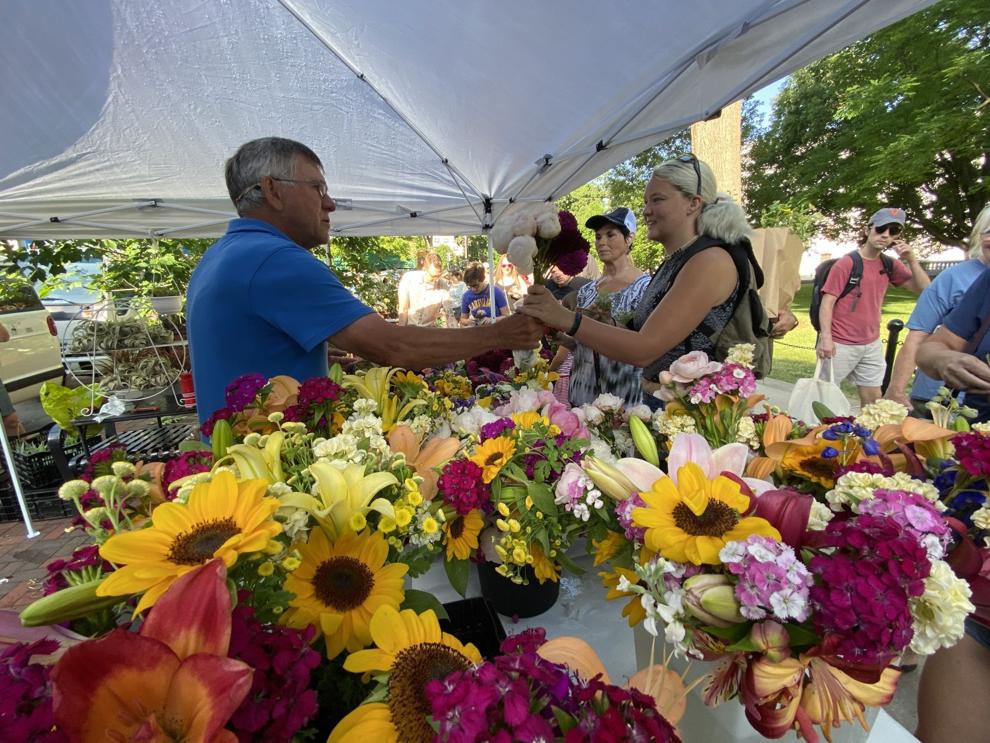 Dane County Farmers' Market
Dane County Farmers' Market