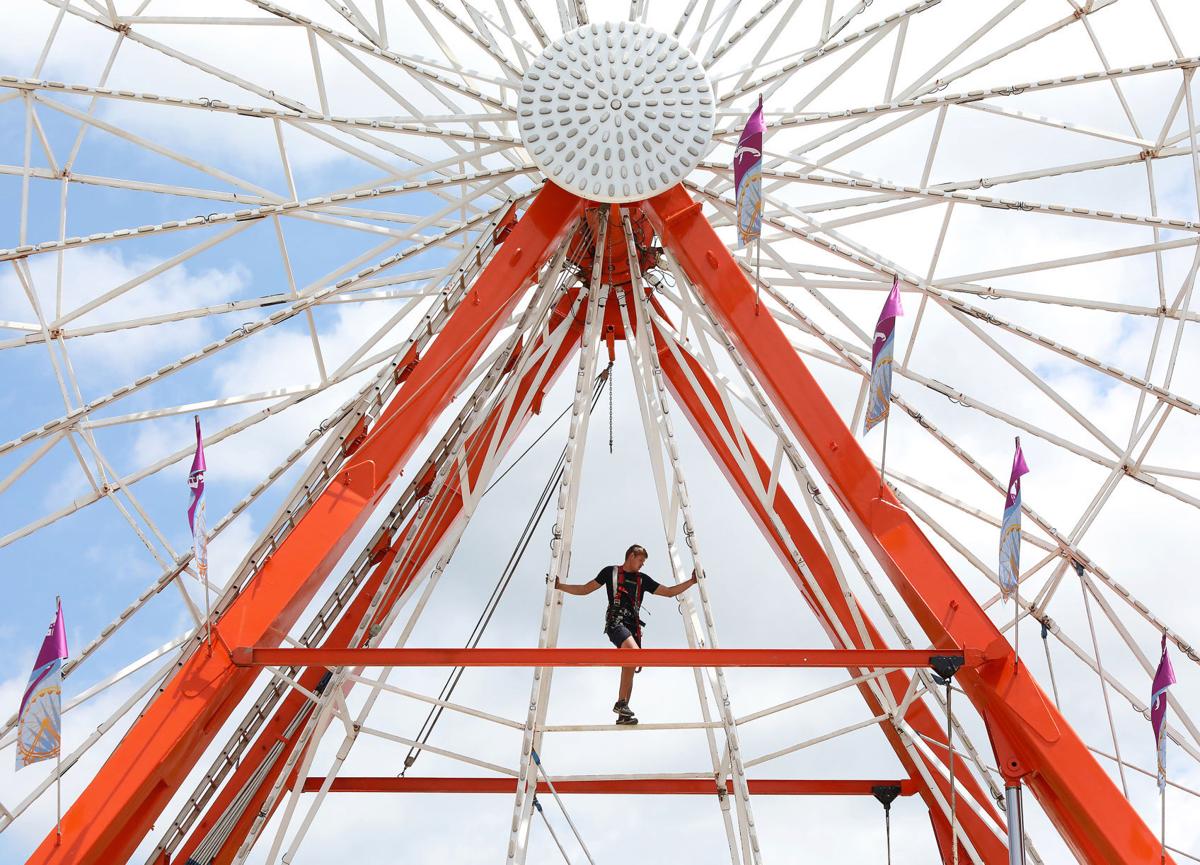 Carnival rides, cream puffs, barn animals, concerts, stunt shows, loaded baked potatoes and more are set to be back in Madison this July.
After being pushed online last year because of the COVID-19 pandemic, the Dane County Fair will welcome attendees to the Alliant Energy Center July 15-18, organizers announced Wednesday.
"Dane County is proud to partner with the fair and help safely return a summer tradition to our Alliant Energy Center," Dane County Executive Joe Parisi said.
The event will have some COVID-19 modifications to promote safety, including changes to the fair layout for food and commercial vendors, youth project displays and entertainment to allow for social distancing, Dane County Fair general manager Danielle Ziegler said. More details will be posted on the fair's website as plans are finalized.
The Wisconsin Supreme Court struck down Gov. Tony Evers statewide mask mandate Wednesday, but Dane County's mask mandate remains in place. The Dane County Fair Association, Inc. said it will follow the health regulations and guidelines that are in place at the time of the fair.
Organizers said the decision to hold the fair "was not taken lightly." The availability of vaccines and Dane County's overall response to the pandemic played a role. As of Tuesday, 38.2% of Dane County residents had received at least one vaccine dose.
"The Dane County Fair Association's decision to host this year's fair was made after careful consideration of our ability to host a safe event for all participants with input from Dane County and the Alliant Energy Center," Dane County Fair Association president Dick Straub said.
For those not comfortable attending the fair in person, the fair association will be showcasing youth projects online on the fair's website and social media channels. Judging for animal-related projects will happen in person, while judging for other youth projects will be scheduled in advance via video conference.
The annual 4-H project and talent showcase for the youth projects was fully online last year with video at multiple times each day and even a virtual dance with a DJ on Zoom.
Last year's online fair also featured a tractor parade and the chance for fairgoers to win a prize by uploading a photo of their at-home version of the loaded baked potato.
Straub said his organization is happy to be able to bring the fair back.
"We look forward to re-establishing our county fair tradition to highlight the hard work and accomplishments of our county's youth and to provide a safe and enjoyable family experience," he said.
---
PHOTOS: OPENING DAY OF THE 2019 DANE COUNTY FAIR