As Monday turned into Tuesday, a mostly peaceful protest again morphed into rioting and looting in Downtown Madison, with shots fired, an attack on a journalist and the beating of two men trying to stop others from looting.
The trouble started just before 1 a.m. as new groups of people or people who broke off from earlier protests against police violence — and specifically, the death of George Floyd at the hands of Minneapolis police — began going down State Street to damage stores, many of which had already been targeted in two previous nights of mayhem.
Madison police Lt. Kipp Hartman reported that one person fired multiple shots from a handgun, people were seen attempting to light Molotov cocktails and multiple officers were hit with rocks and other projectiles as they tried to secure the area. Police responded with tear gas, Hartman said.
Just before 2 a.m. near the intersection of Gorham and Henry streets, looters attacked two male protesters with two-by-fours and possibly a crowbar after they tried to confront a female looter, police said. One of the men required 12 stitches to his face and had his phone stolen, while the other suffered multiple broken bones.
Later, at around 5 a.m., a cameraman for local Channel 15 (WMTV-TV) was attacked live on air by a looter in the 600 block of State Street. The person was arrested shortly thereafter.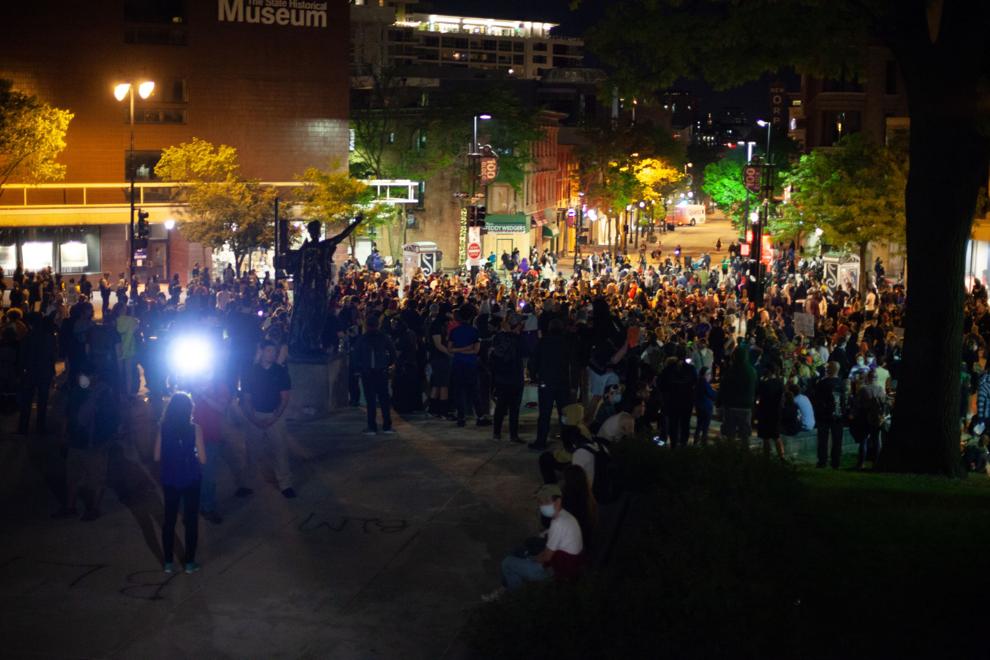 It was a far different scene just a few hours earlier, when more than 90 minutes past a 9:30 p.m. curfew, State Street was quieter than it had been since Saturday, the start of three days of protest over Floyd's death. Hundreds of people gathered at the top of State near the Capitol chanting "peaceful," and police were nowhere in sight. 
"Tonight we will not throw the first punch," one organizer told the group, although there had been some property damage by that point, including graffiti and paint poured over the iconic "Forward" statue.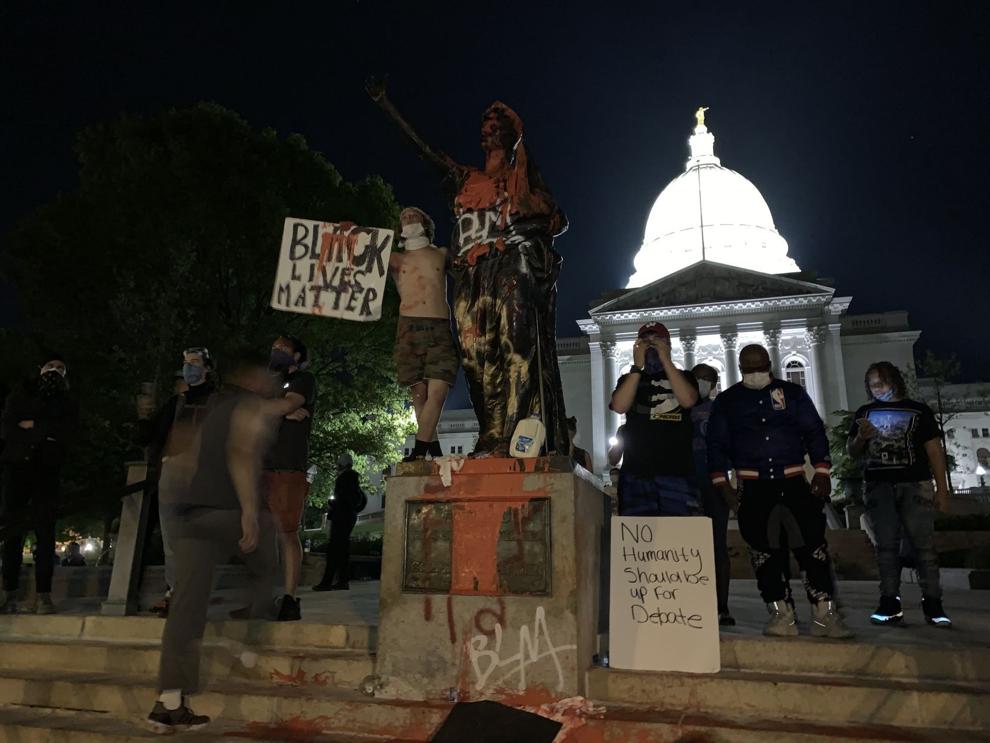 The peace wasn't completely lasting. About 12:45 a.m., a small group  started breaking into boarded-up stores in the 100 block of State Street. Other protesters came down to stop them.
"We don't need you down there, we need you up here," one from the main group, still at the top of State Street, told the smaller group.
For the second straight night, Fontana Sports was broken into and looted. The group doing the looting appeared to be different from the group that had gathered at the top of State Street, which disbanded when the looting started.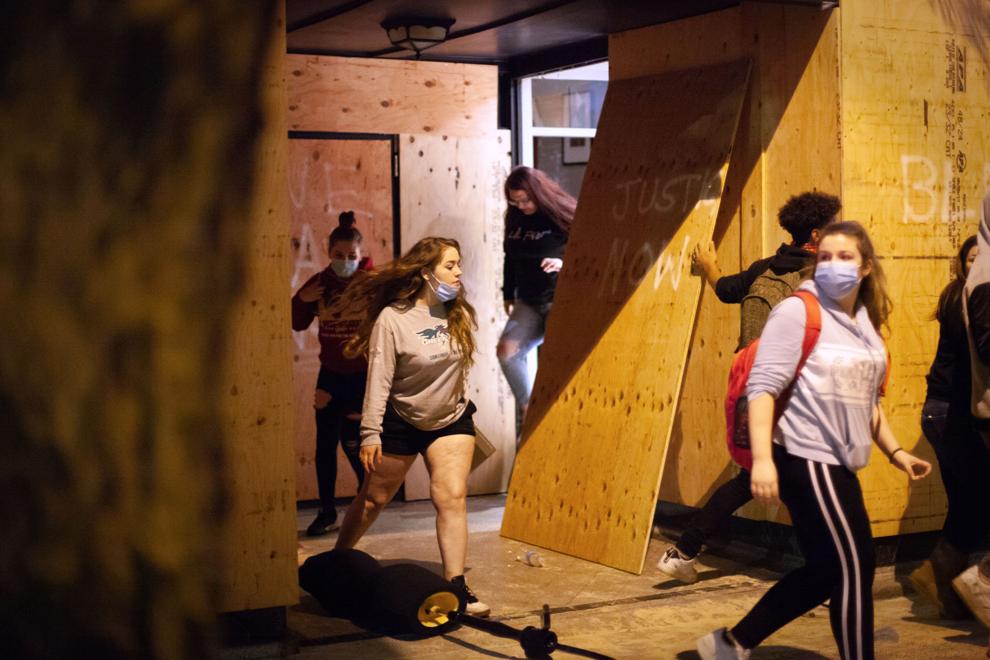 After the large protest group left, a small group of police in riot gear arrived, telling those who were left, "Please go home." Later, a row of officers marched down State Street. Backed by National Guard troops, the tear gas came out again.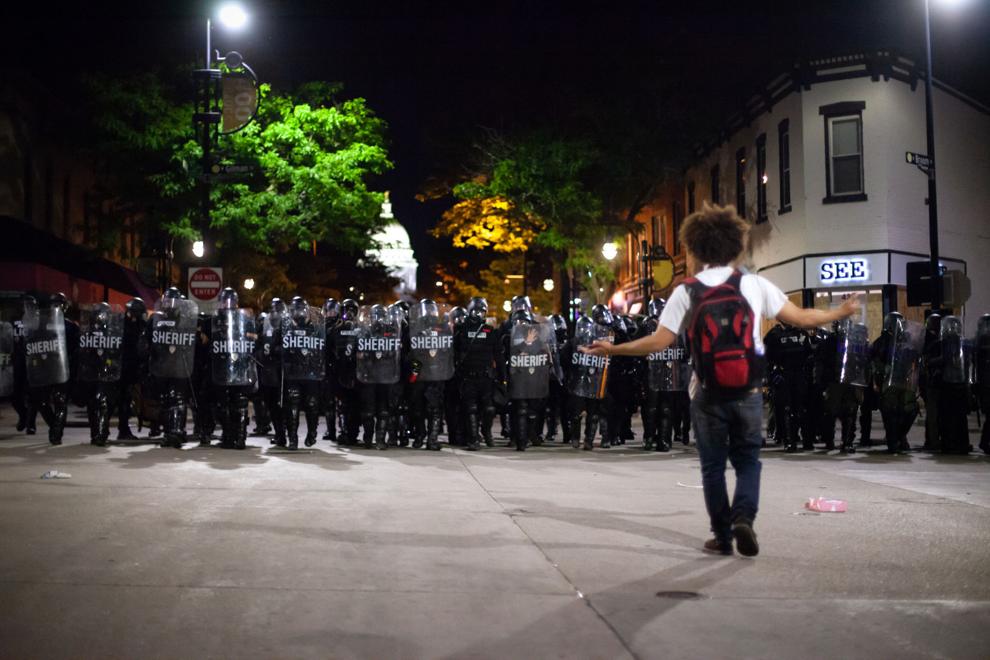 Windows were again broken on shops all down State Street. One protester told a looter, "You're ruining the message." A person who lives on State Street was punched by a looter after yelling at him.
Earlier in the day, that message was made clear as hundreds of protesters marched through the streets of Downtown Madison, shutting down traffic on John Nolen Drive for more than six hours as organizers vowed a week of action against racism and police brutality in the wake of Floyd's death.
But protesters also invoked the names of Tony Robinson, an unarmed teenager shot by a white Madison police officer during an altercation in a narrow stairwell in 2015, and other black people killed by police.
From just before 2 p.m. to around 7:45 p.m., protesters blocked off John Nolen Drive at the North Shore Drive intersection. The demonstration was entirely peaceful, with protesters chanting, crying, listening to speakers and even dancing to the "Cupid Shuffle" and the "Cha Cha Slide." Police were largely not present at the intersection, but instead let protesters have control of the street and redirected traffic from several blocks away. 
A handful of white protesters in six cars led the protesters from John Nolen Drive to the doors of Madison's Central District police station, where hundreds of protesters shouted in unison "black lives matter" and "free them all." At certain points, white protesters linked arms and formed a human barrier to protect black protesters. 
Organizers told protesters to head home around 8:30 p.m., as the 9:30 p.m. curfew was approaching. Many headed to State Street.
As of 10:20 p.m. there was still no visible police presence at the State Street protest, despite being past the 9:30 p.m. curfew. Protesters marched from the Capitol to Frances Street and back, stationing themselves at the intersection of State Street and the Capitol Square. The protest remained peaceful with no looting or property damage. 
Madison is among the cities nationwide where anger over Floyd's death has sparked peaceful protest but also property damage and looting.
On Saturday and Sunday nights, protesters broke windows, looted and damaged property in the State Street area and elsewhere around Madison. Police have responded with tear gas but have been reluctant to confront protesters damaging property.
Rhodes-Conway made a brief appearance at the demonstration on John Nolen Drive. Her interaction with protesters was somewhat tense.
"Thank you for being angry," she said. "I know that nothing I say today will be enough."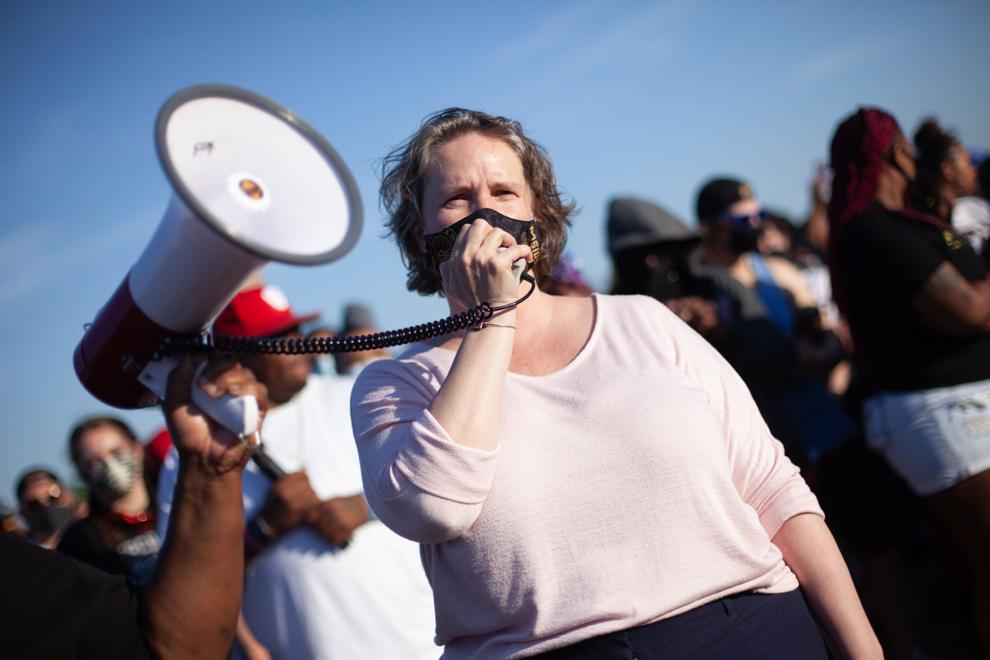 Protesters asked her to end the curfew, arrest police officers and release inmates from the Dane County Jail. Rhodes-Conway said she couldn't end the curfew, and that the rest of the requests weren't within her power. But she said she would talk with the county about the jail and "will continue to move funds to black-led organizations."
At times, protesters interrupted Rhodes-Conway or chanted over her. While they said they were grateful she came in person to show her support, they were frustrated with what they said was a lack of action from her.
"I need y'all to stop letting people come here and tell us what they about to do," Norman Davis, 18, said, as Rhodes-Conway listened. "Don't come to me unless you did it already."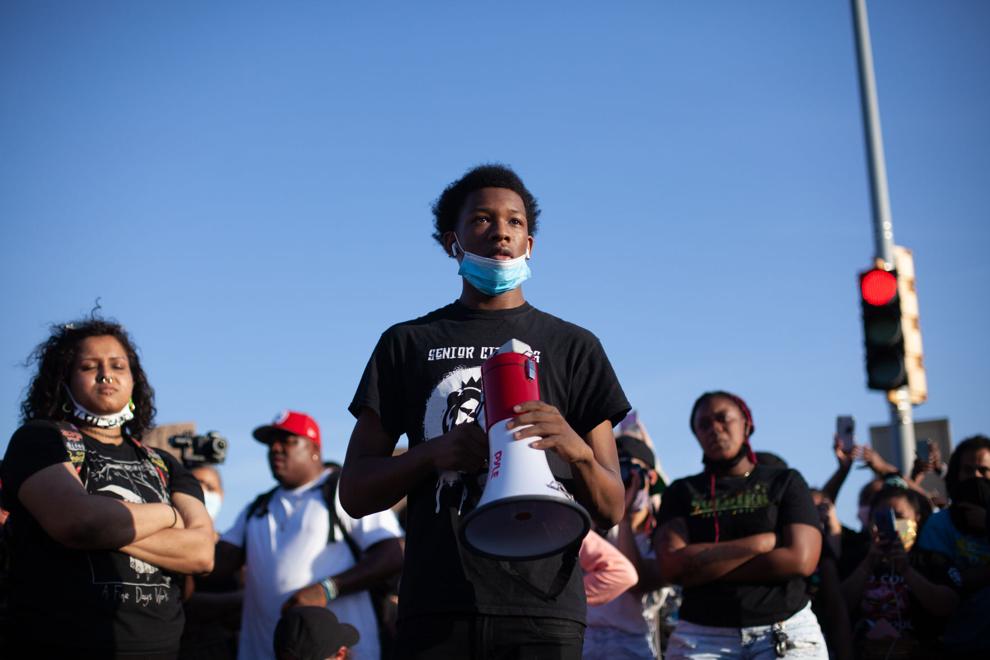 Later, Freedom Inc. organizer Mahnker Dahnweih told protesters: "The mayor sat up here in our face and said, I won't do (expletive) for you."
Decrying Madison's white liberalism, organizers from Freedom Inc., Urban Triage and the Party for Socialism Liberation denounced local political leaders for blaming the past two nights of vandalism on "agitators" rather than on systemic racism.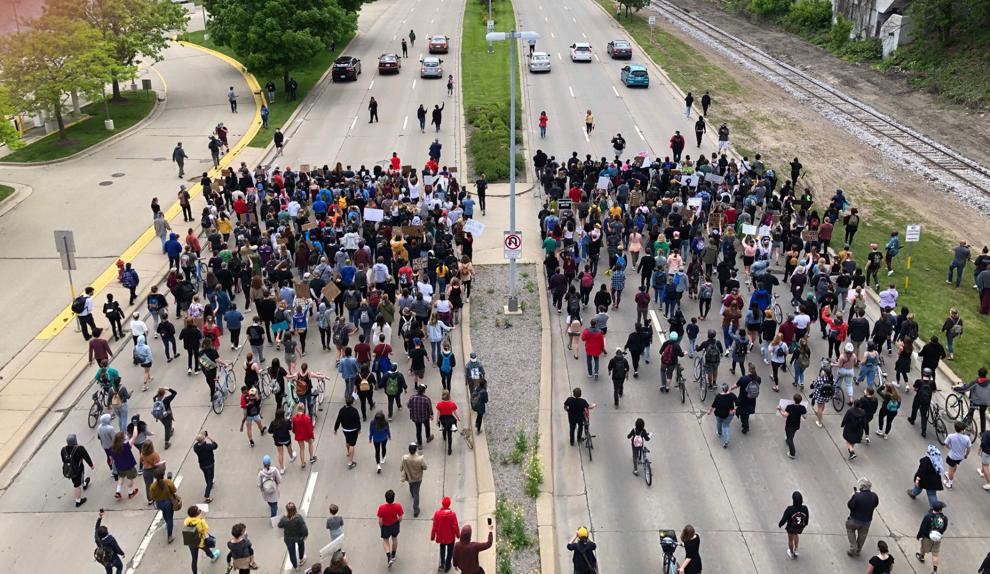 "They think cement is worth more than your life. They think glass is worth more than your life," said M. Adams, co-executive director of Freedom Inc. "Stop murdering black people and your glass will be safe."
Adams likened the experience of black and brown Americans to victims of domestic violence.
"You cannot judge a victim by the way they fight back," she said. "The black community is being choked, and we are fighting for their lives."
Organizer Brandi Grayson said too many people are more concerned about property damage than black lives.
"We're making the broken glass the problem," Grayson said. "Ain't nobody offering no solutions or policy changes. How about our leaders show up and say this is what we're going to do?"
In a statement Monday afternoon, Rhodes-Conway said she had reached out to leaders of Freedom Inc. and Urban Triage about how they could work together "to change policy and practice to bring justice and support for communities of color."
Rhodes-Conway called racism a public health crisis that requires the same vigilance as the COVID-19 pandemic.
"We non-Black people need to understand this anger, and we need to be angry ourselves at the loss of black lives and the lack of justice," she said. "I want the Black community here in Madison to know that we are grieving with you. That I am angry too. George Floyd should be alive today. Tony Robinson should be alive today."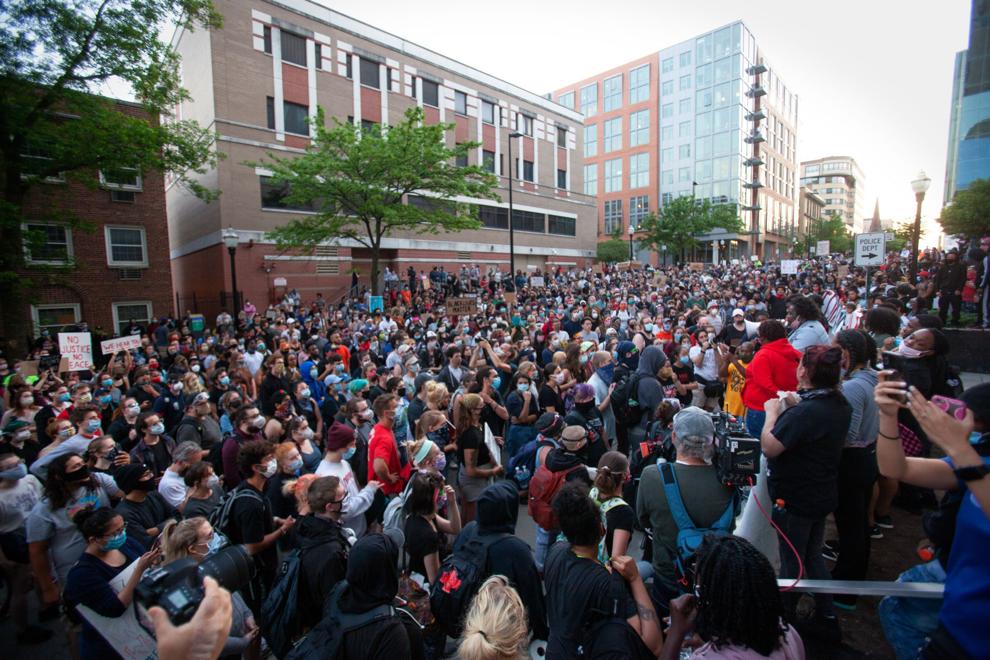 List of demands
Following a news conference and rally outside Madison police headquarters, the march proceeded down Doty Street and onto John Nolen Drive, where white protesters linked arms and formed a circle around those with black and brown skin.
Police blocked traffic and redirected motorists but did not engage with the protesters.
Organizers said to expect continued acts of rebellion until their demands are met, demands that include:
Defunding of police forces in Madison and elsewhere, with that money directed instead toward health care, housing, food and "pro-black and anti-oppression community led projects and services."
The release of all people from the Dane County Jail.
Halting plans to expand the county jail.
Dropping "all charges against people, including protesters and freedom fighters."
A suspension of probation holds by the state Department of Corrections.
Adams said the protest is as much about ending more than 400 years of economic exploitation of black people as it is police brutality.
"You're no longer going to exploit our labor," Adams said. "We have the right to fight back however the (expletive) we want to fight back."
State Journal reporters Chris Hubbuch, Chris Rickert, Emily Hamer and Elizabeth Beyer contributed to this report.
Photos: Madison anti-police protests enter Day 3 with promise of more to come
Photos: Madison anti-police protests enter Day 3 with promise of more to come
Agitators spark violence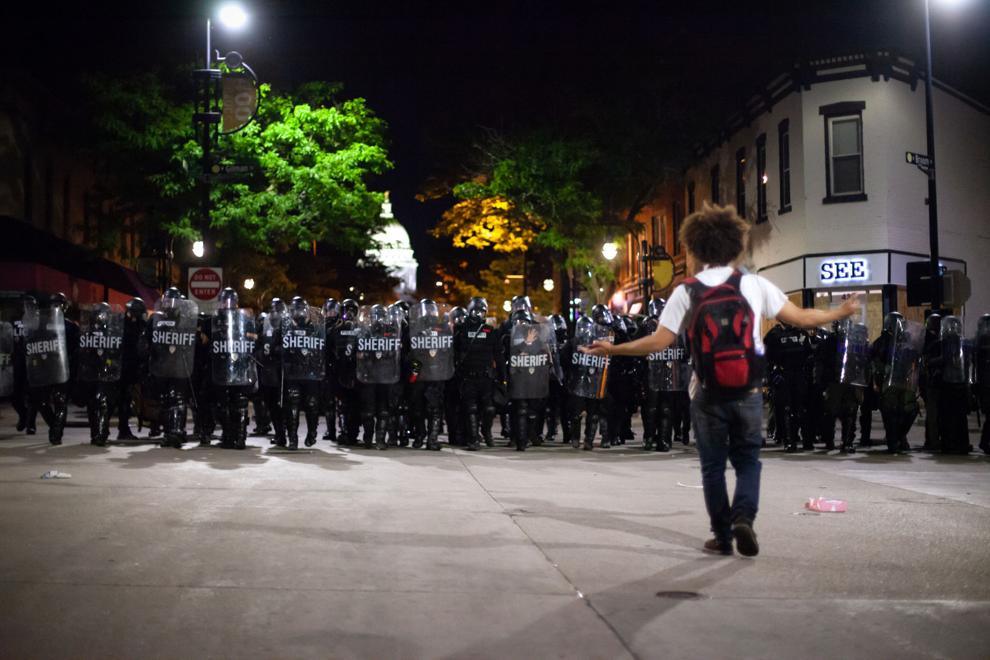 Agitators spark violence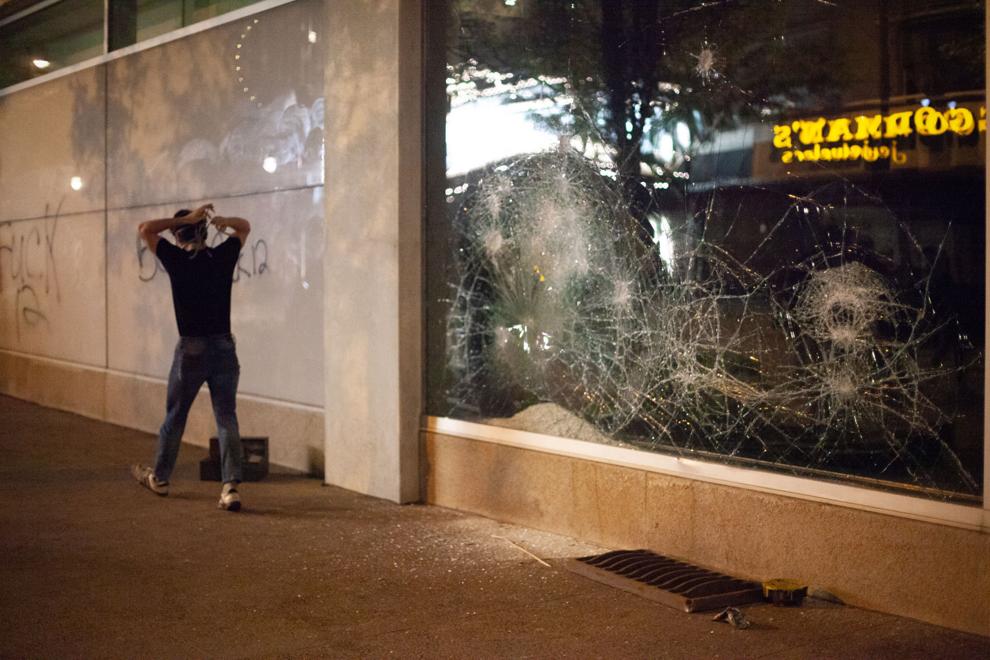 Agitators spark violence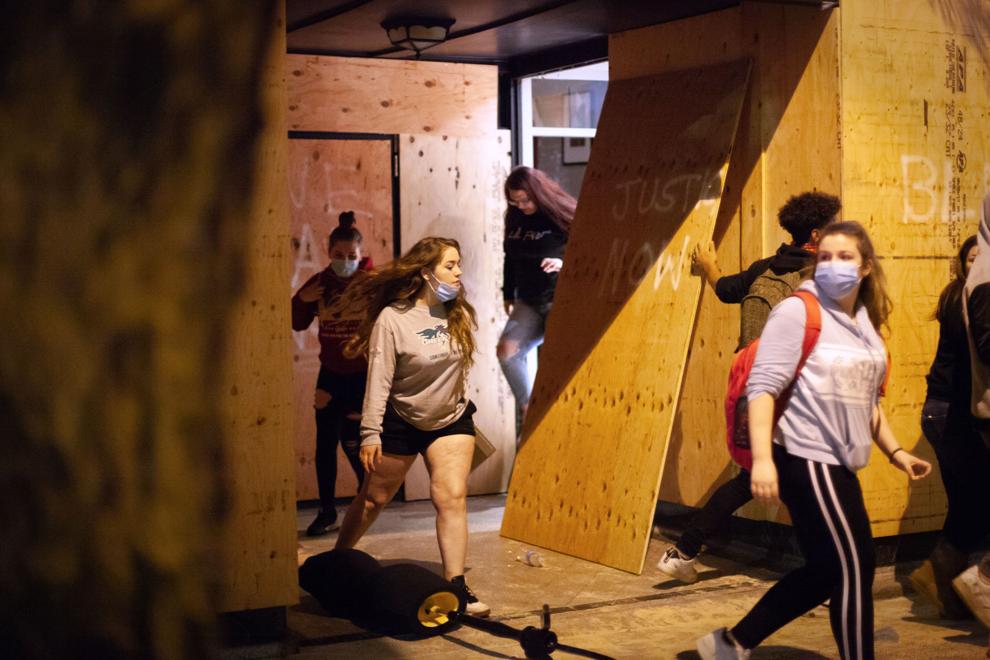 Agitators spark violence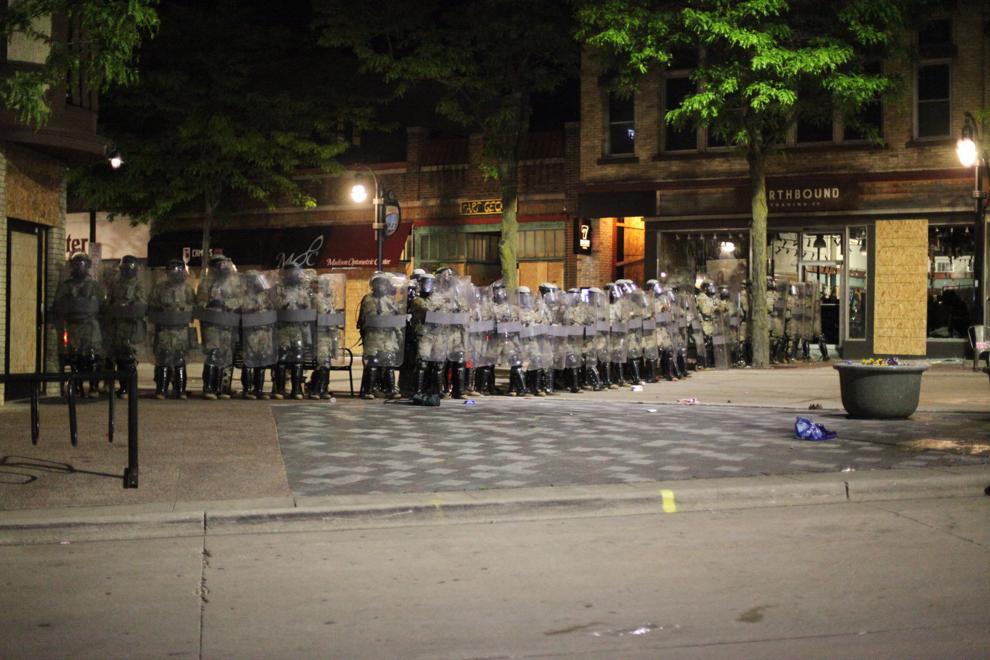 Forward painted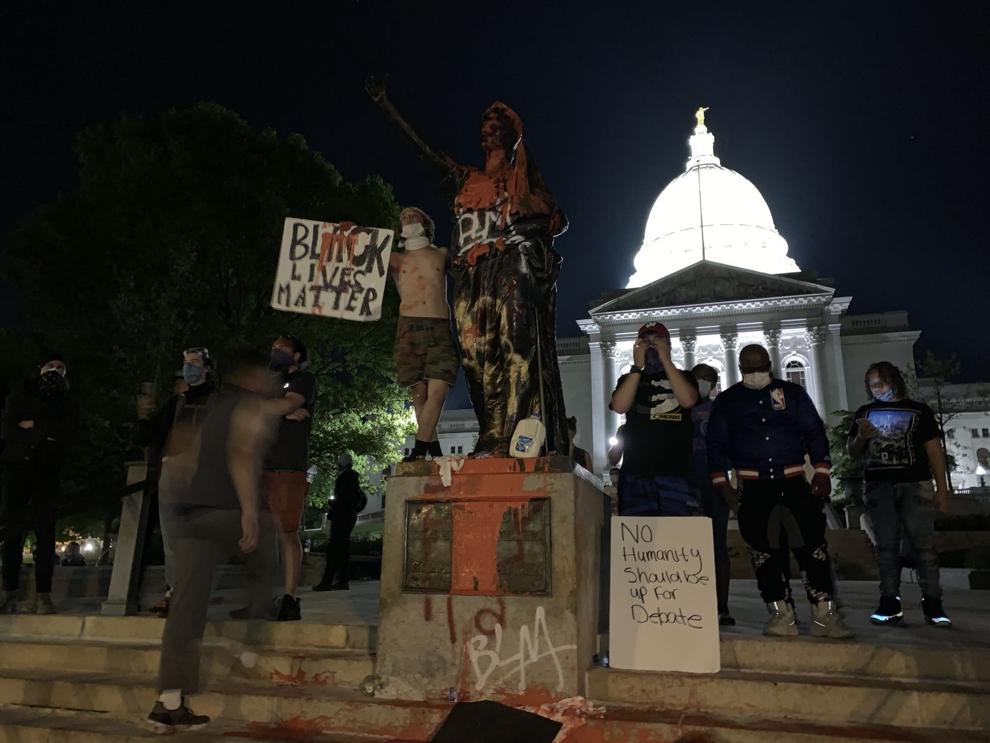 Day 3 of anti-police protests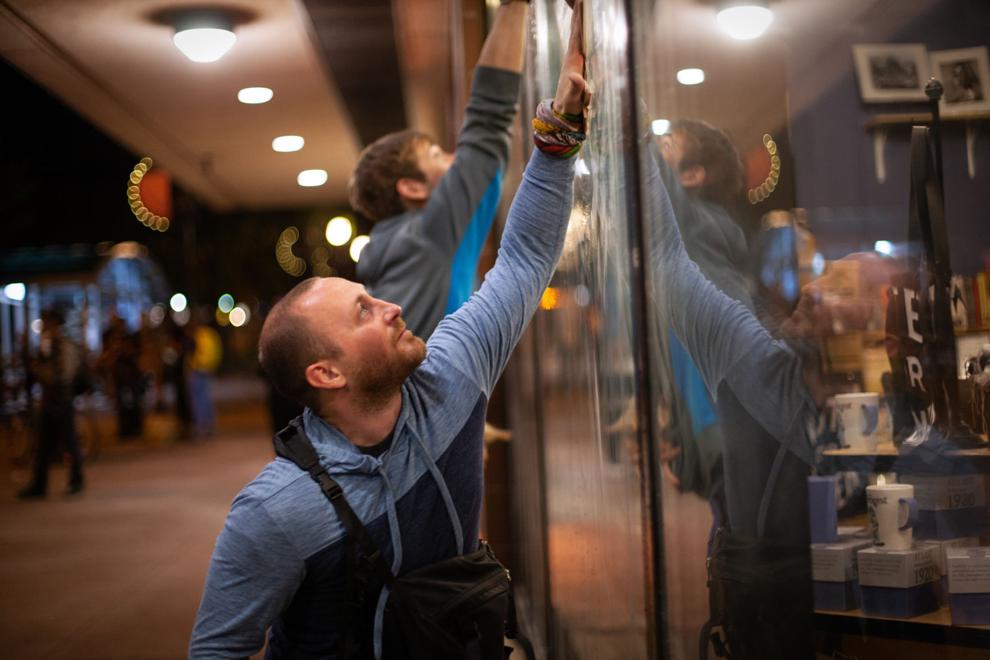 Day 3 of anti-police protests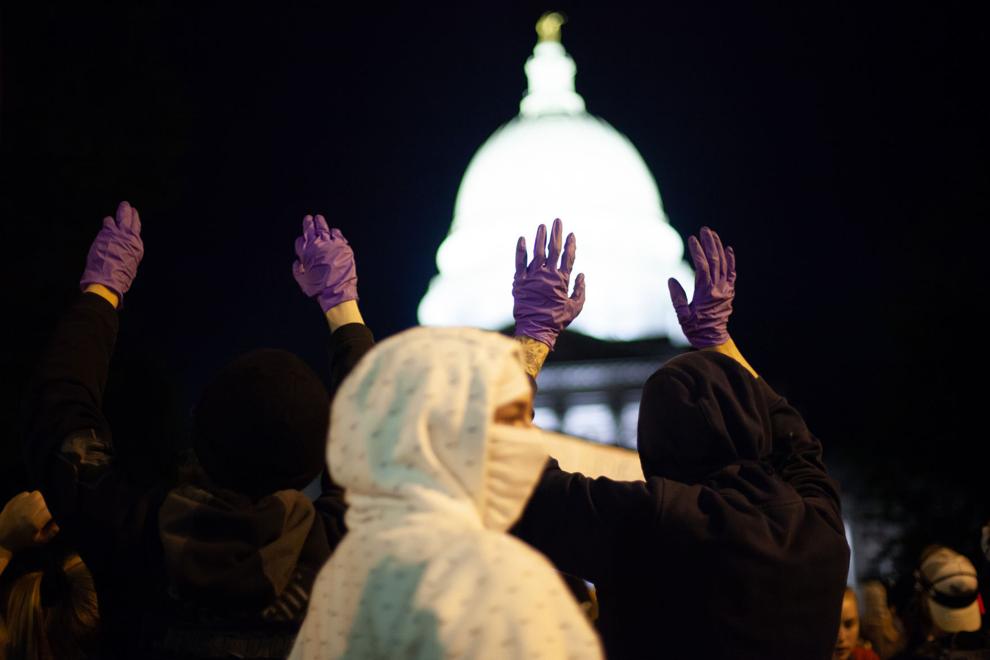 Day 3 of anti-police protests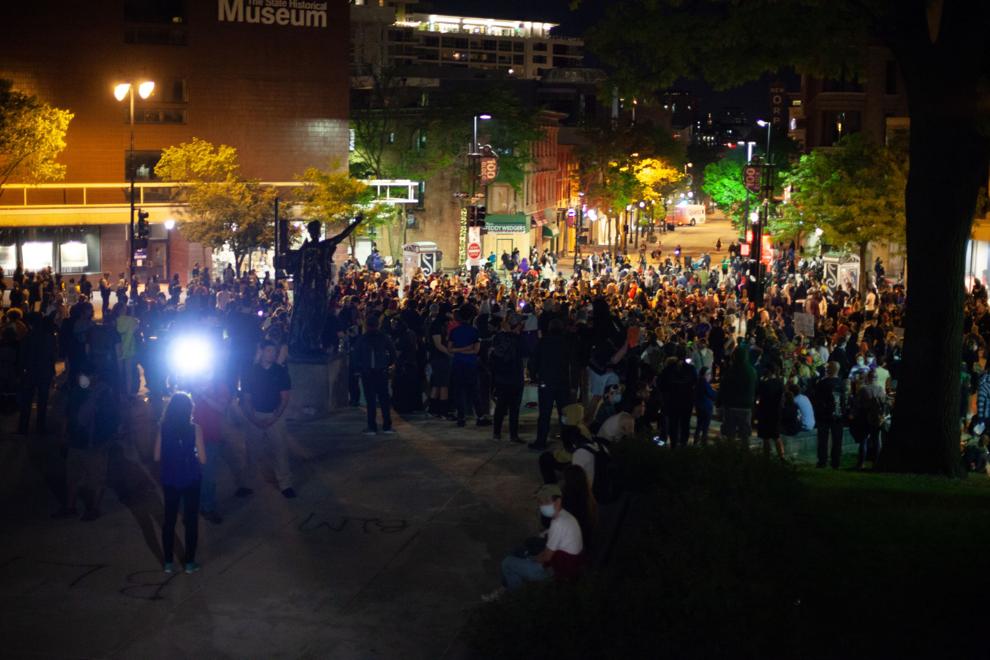 Day 3 of anti-police protests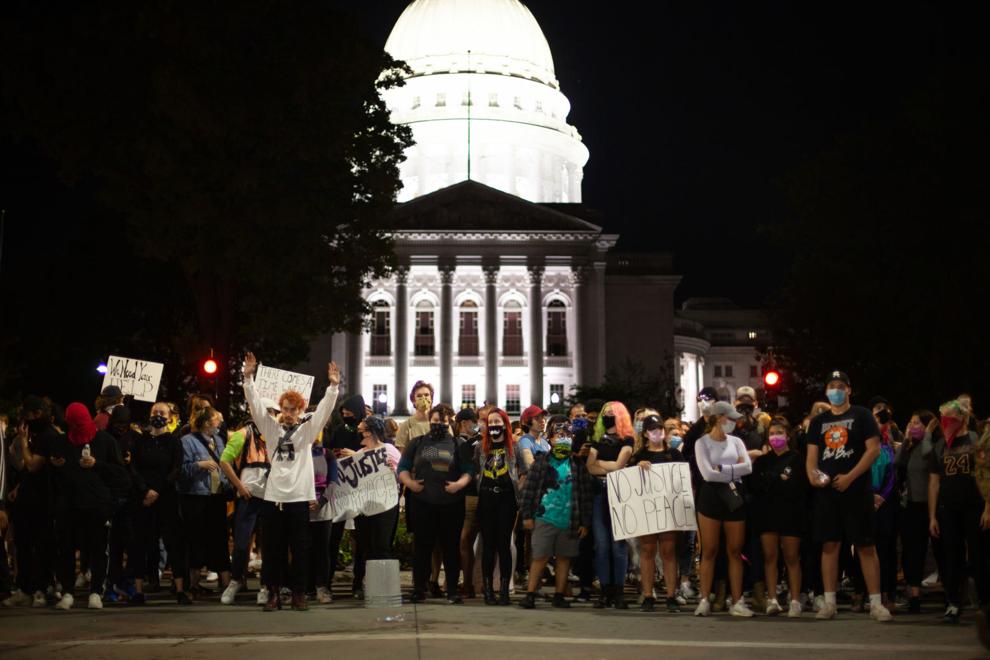 Day 3 of anti-police protests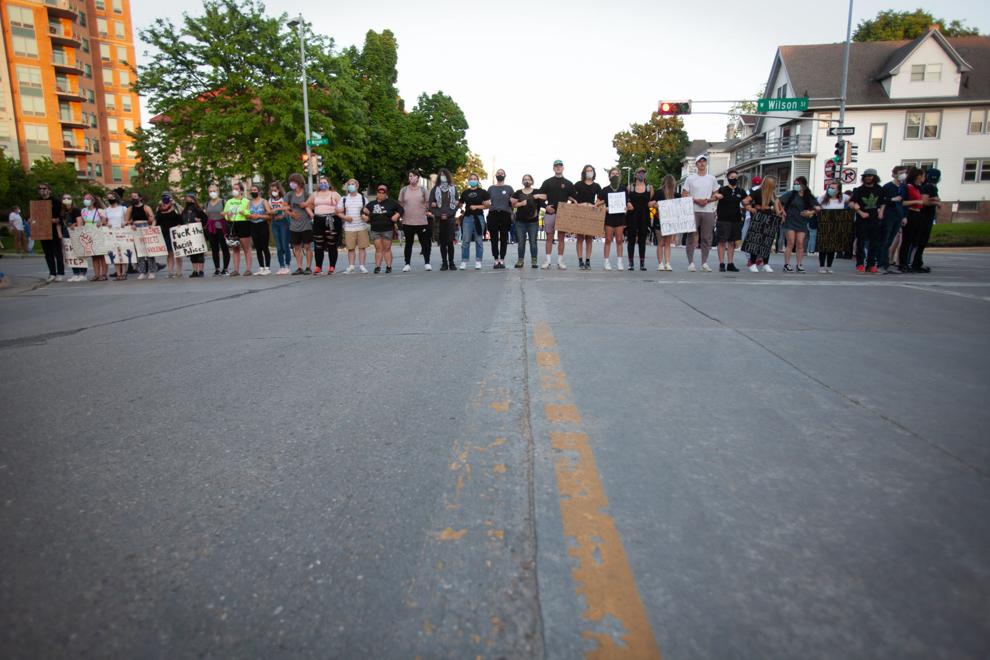 Day 3 of anti-police protests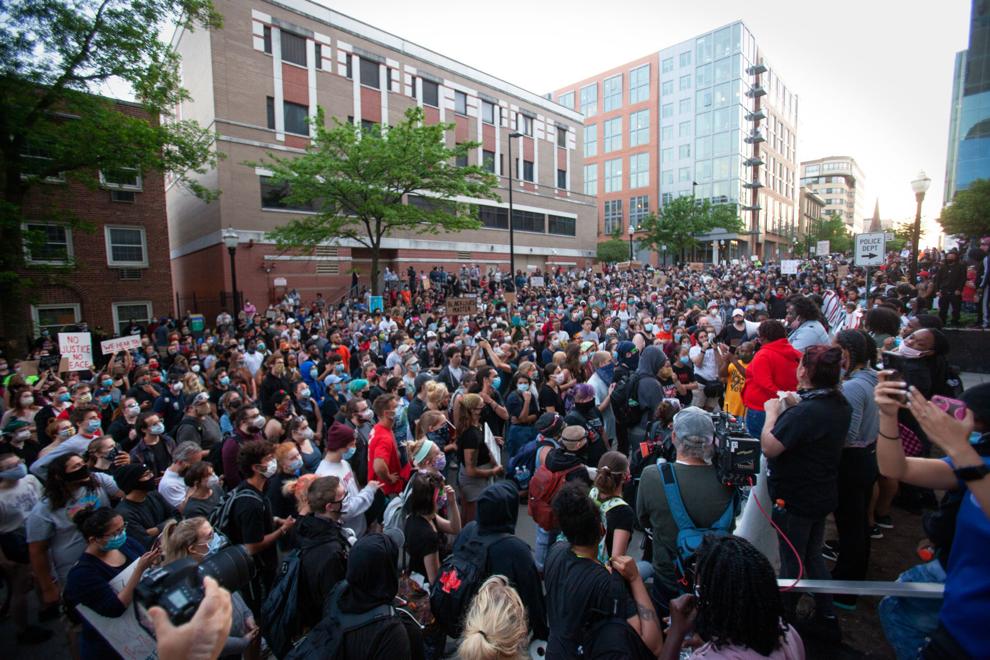 John Nolen Drive shut down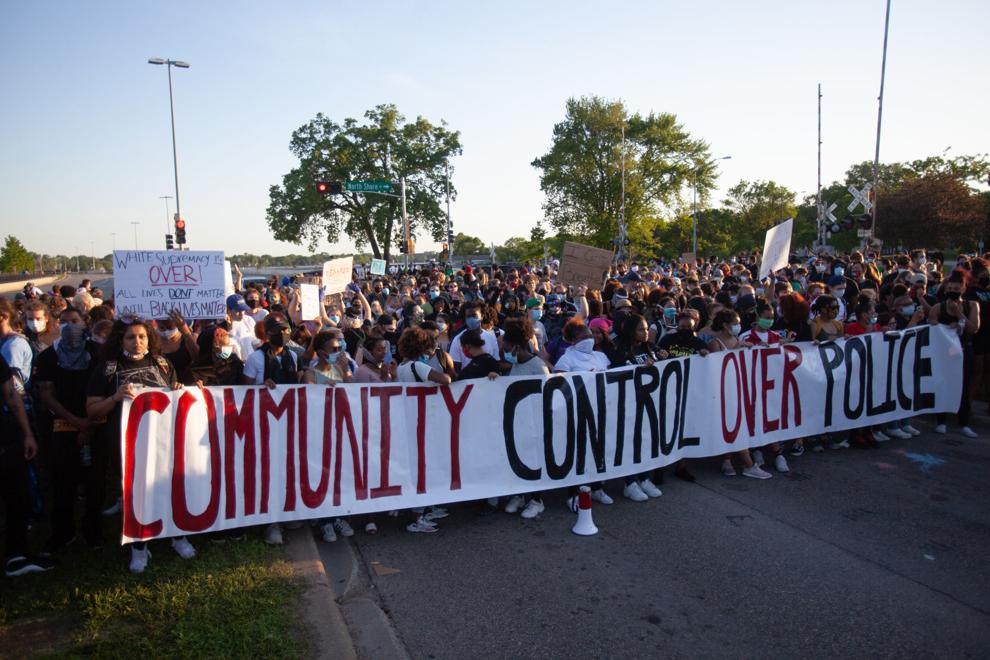 John Nolen Drive shut down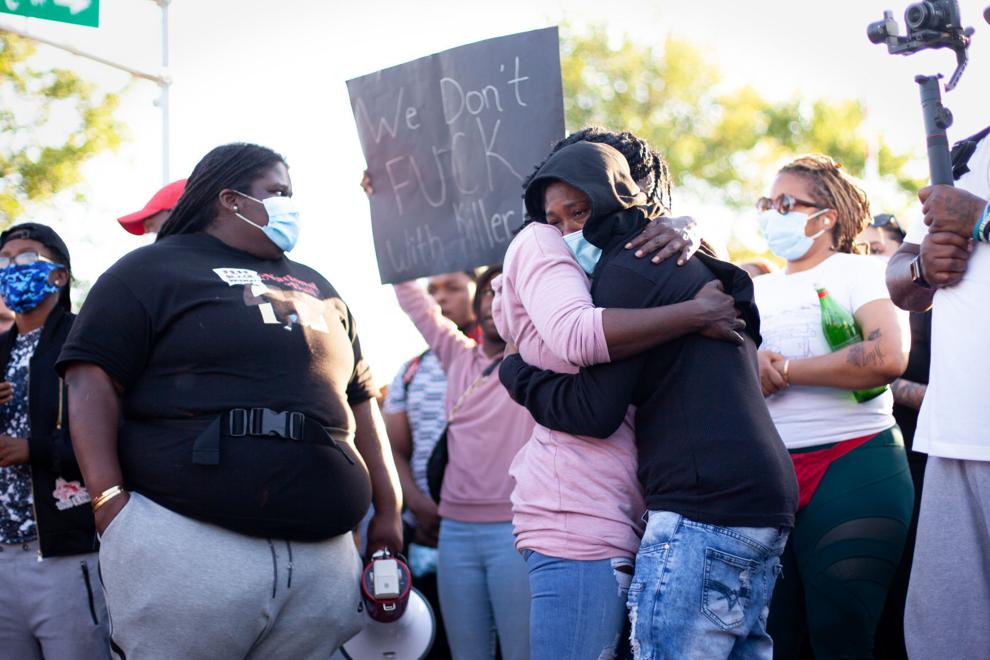 John Nolen Drive shut down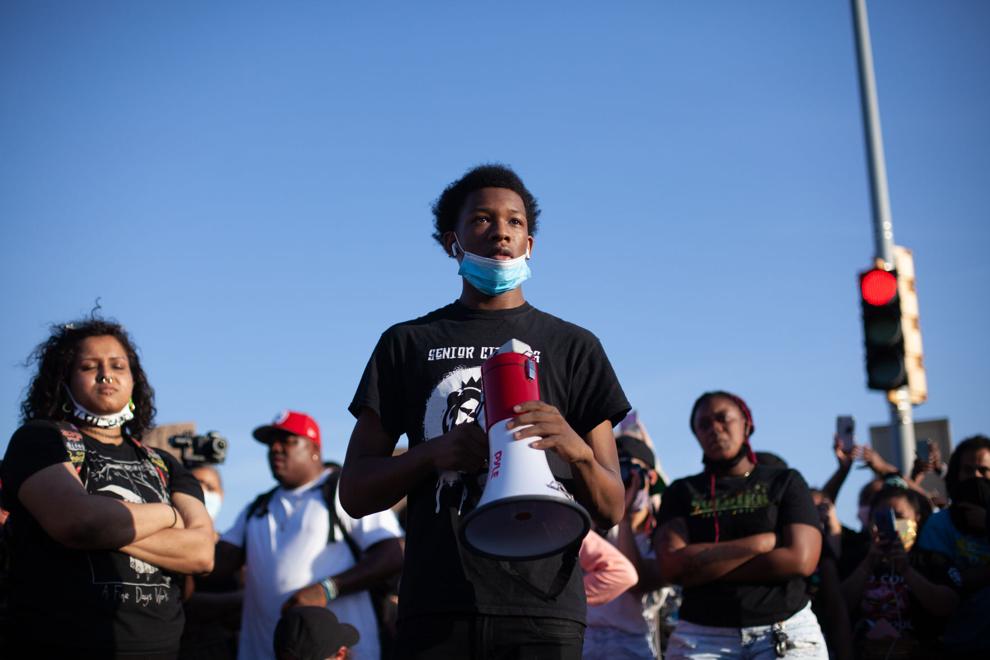 John Nolen Drive shut down
John Nolen Drive shut down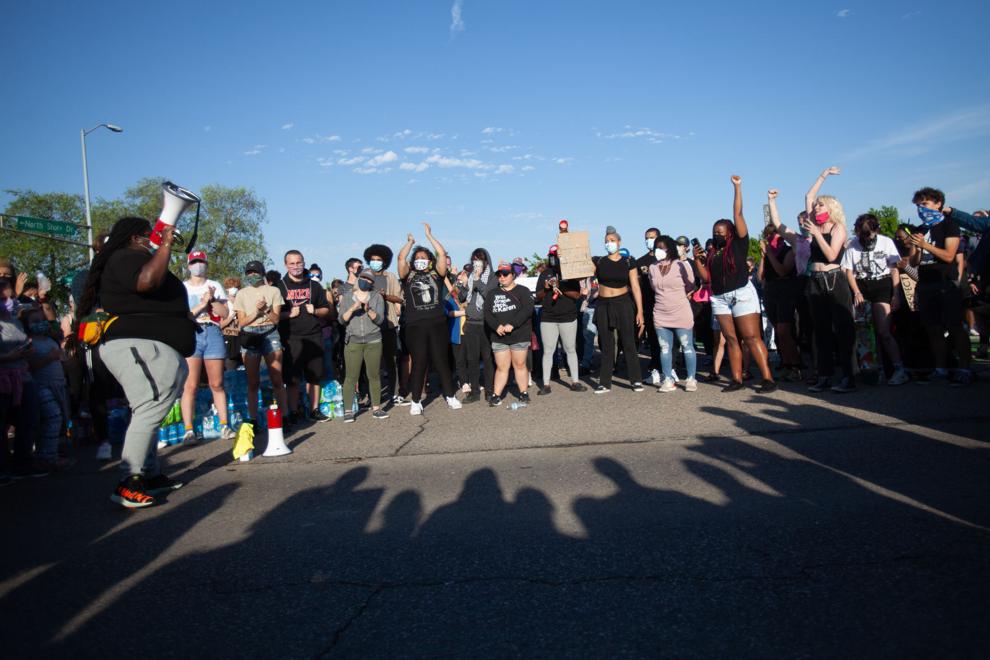 John Nolen Drive shut down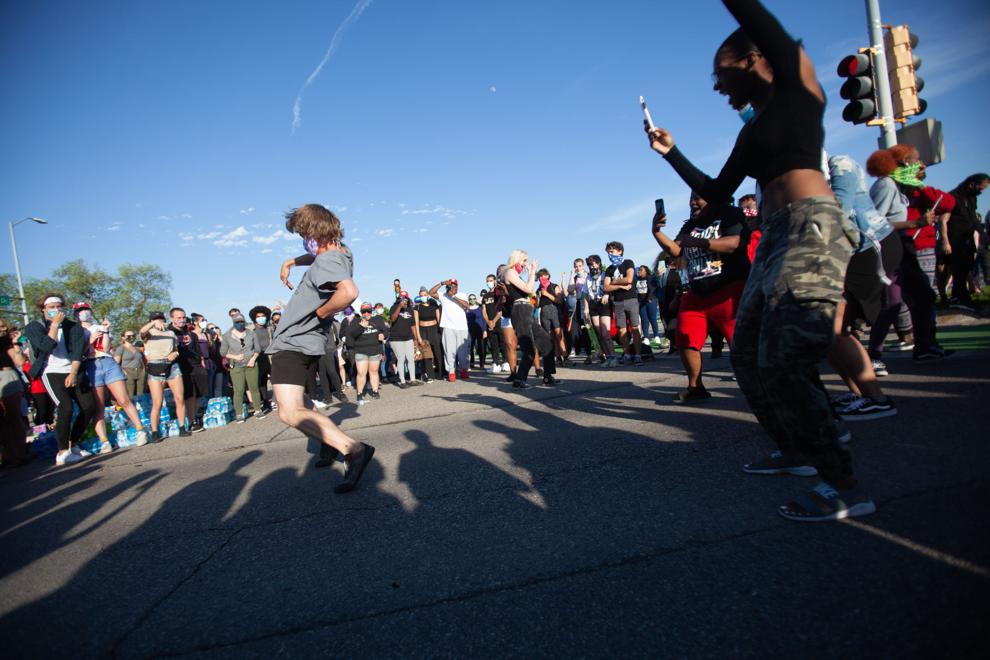 John Nolen Drive shut down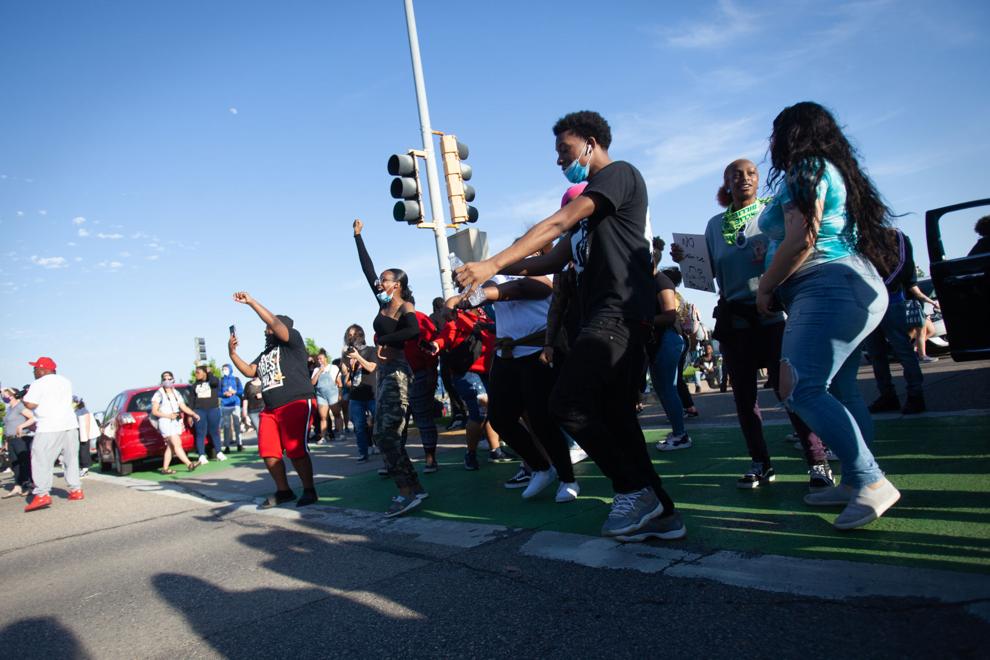 John Nolen Drive shut down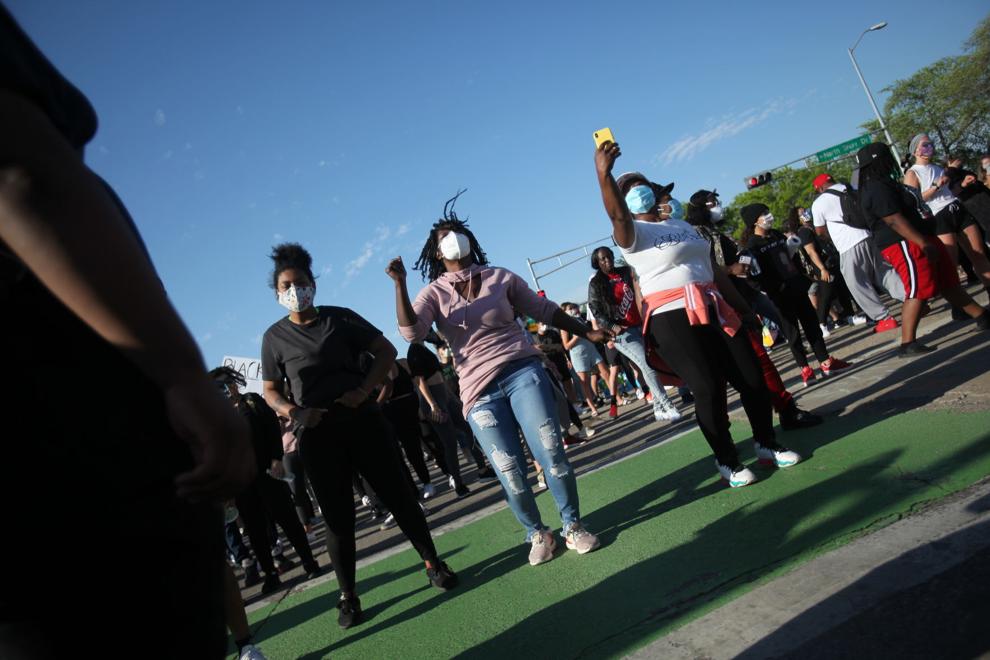 Day 3 of anti-police protests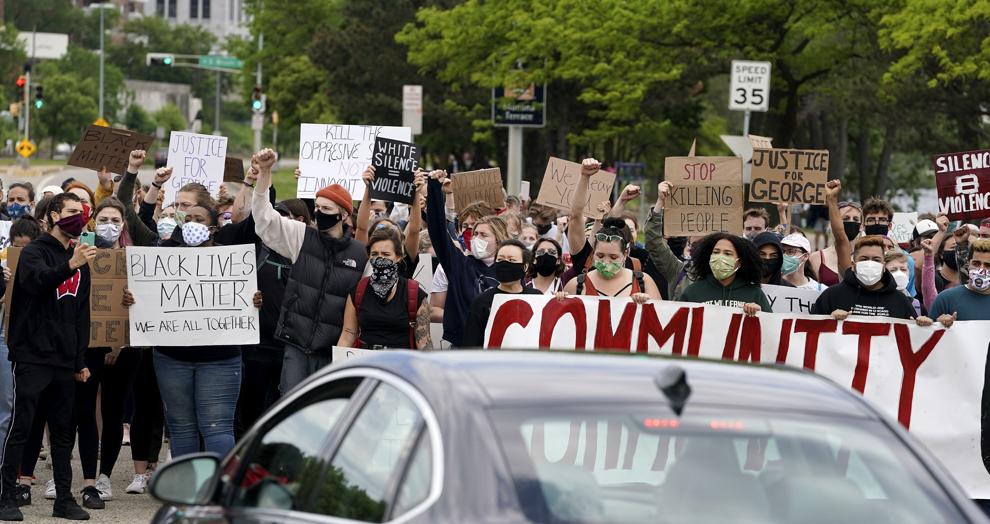 Day 3 of anti-police protests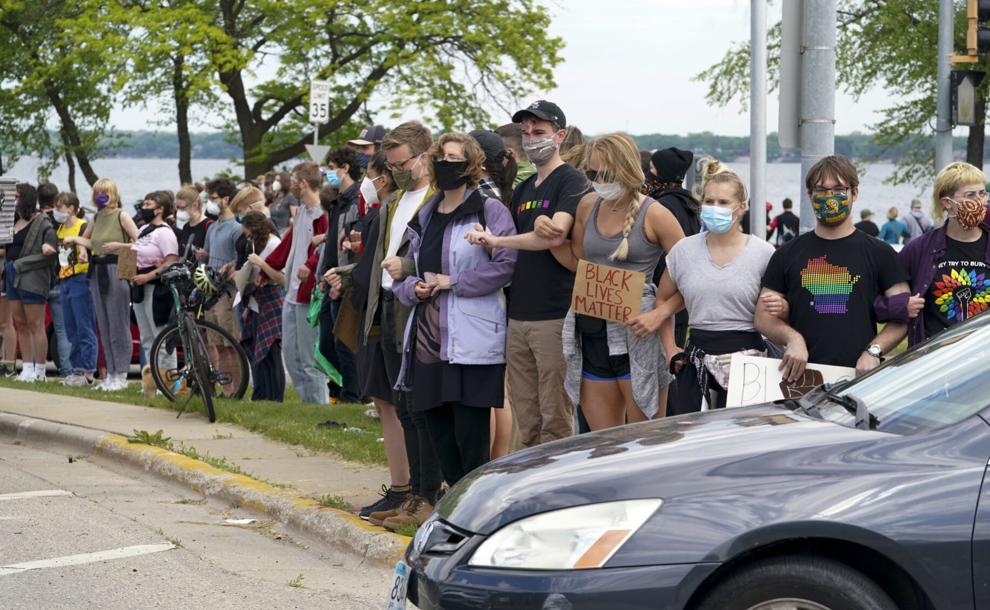 Day 3 of anti-police protests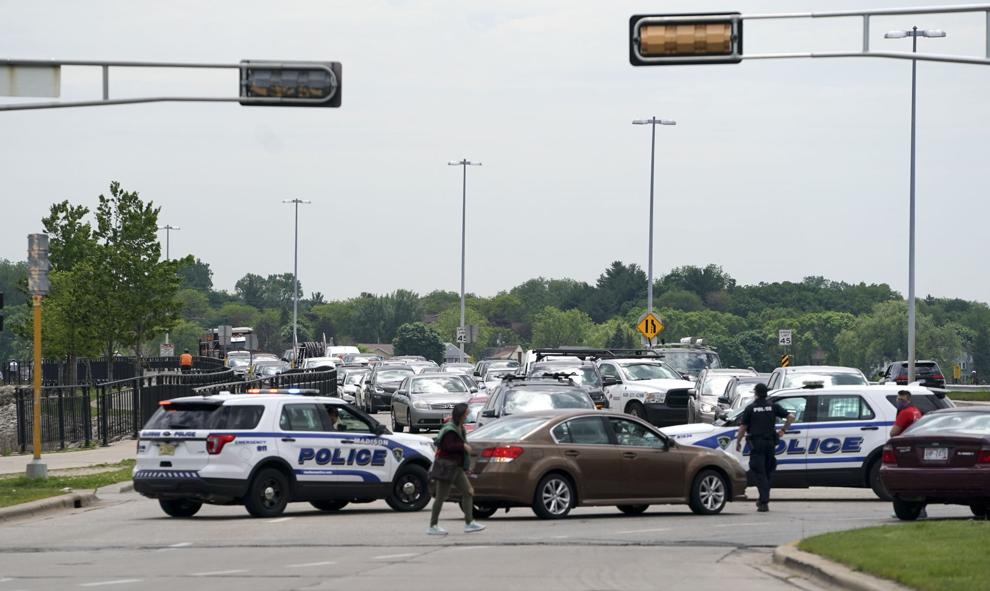 John Nolen Drive shut down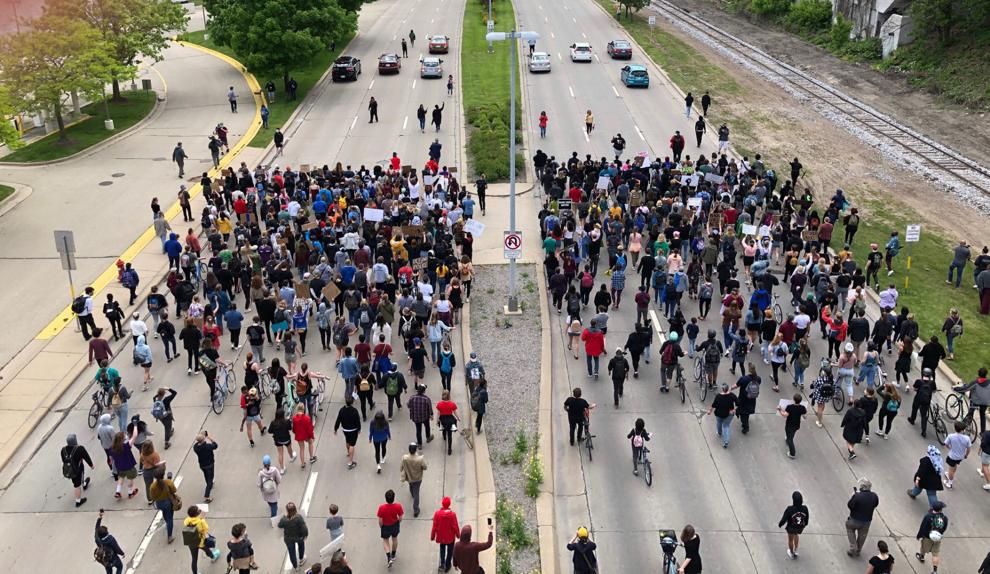 John Nolen Drive shut down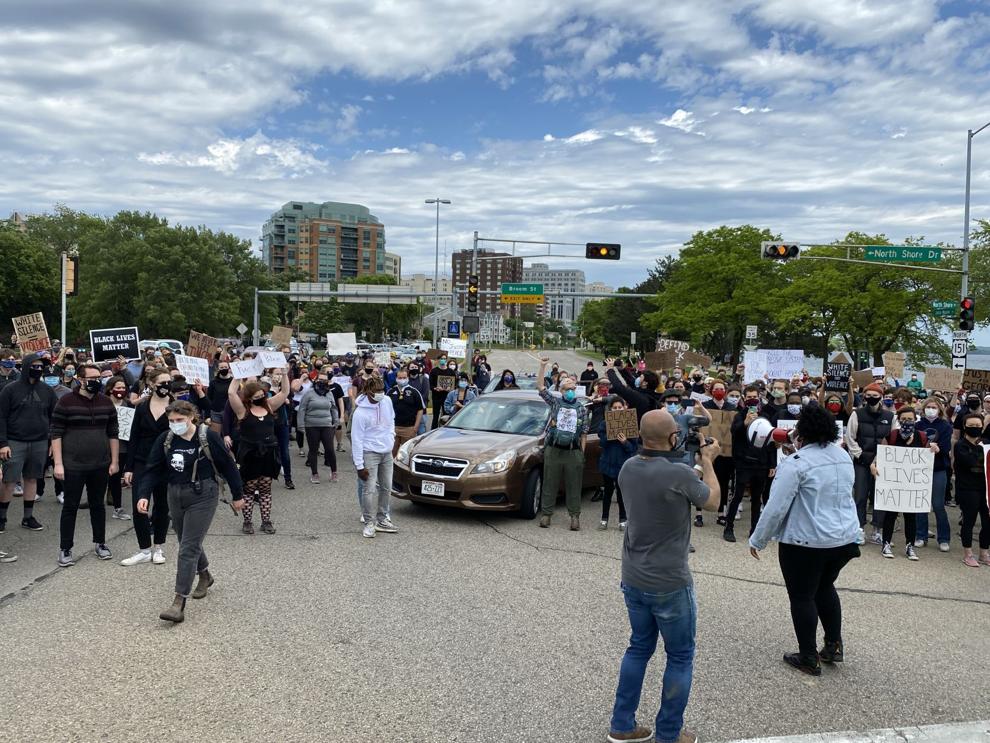 Day 3 of anti-police protests
Day 3 of anti-police protests
Day 3 of anti-police protests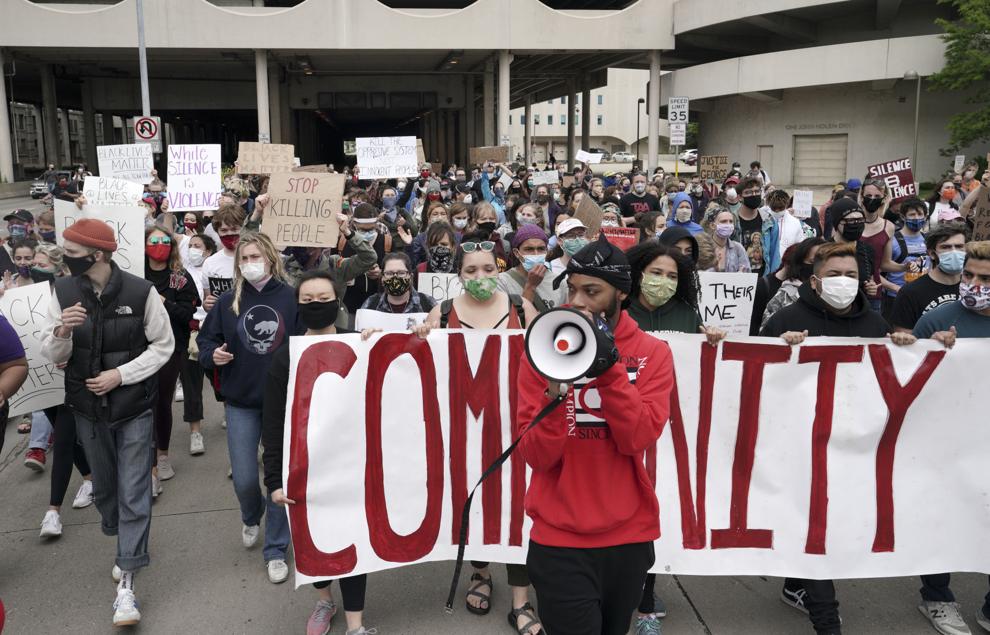 Day 3 of anti-police protests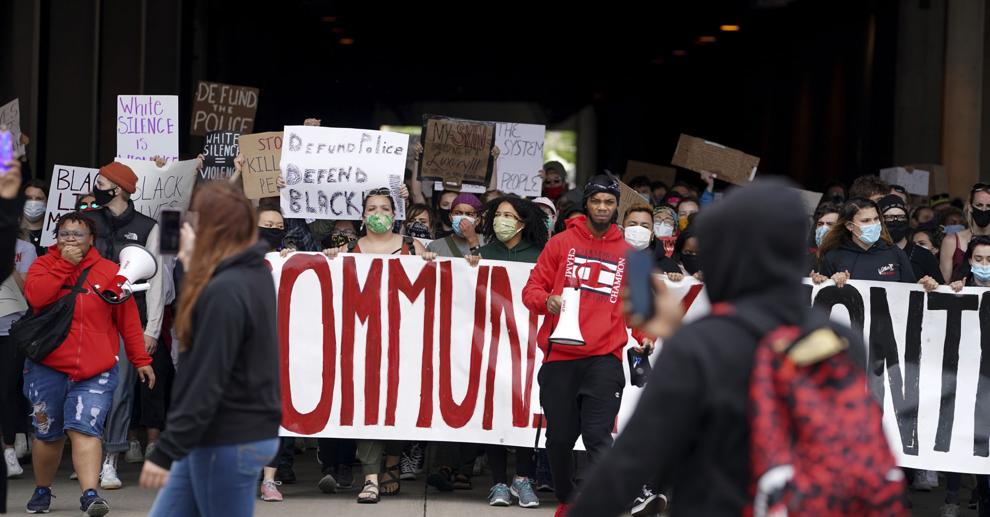 Day 3 of anti-police protests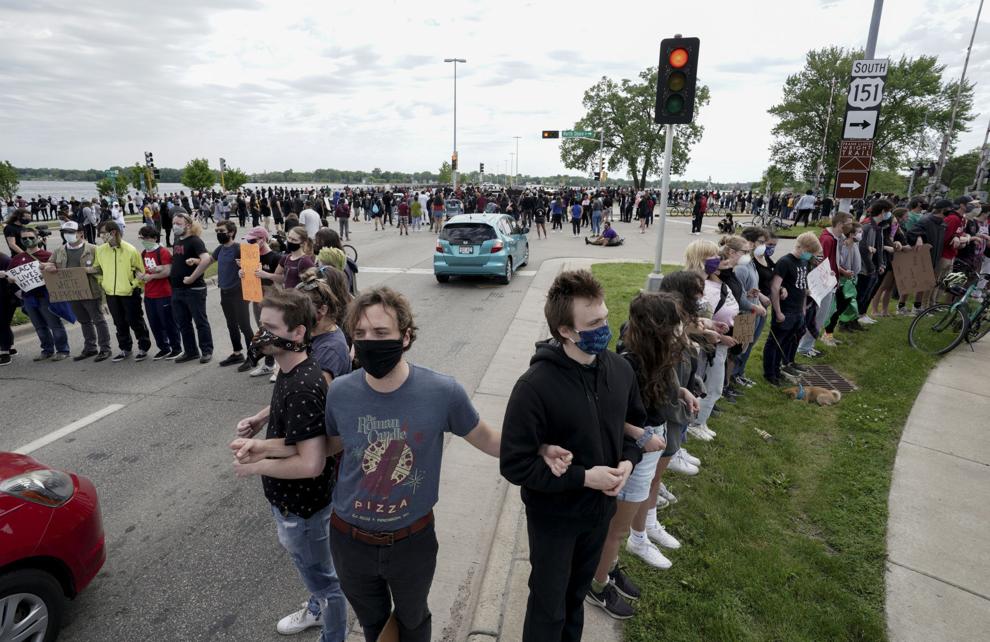 Day 3 of anti-police protests